SCHOOL OF COMMUNICATION
Graduate studies in communication
About the communication master's degree
The School of Communication offers a Master of Arts degree to qualified candidates.
The graduate program in the School of Communication provides a multifaceted academic experience that stresses research, theory-making, and professional development.
The school offers an M.A. in Communication with three areas:
communication studies,
media studies, and
public relations.
The school aims to prepare students to prosper in the integrated communication landscape of the 21st century. The emphasis is to apply theory to practical problem-solving through rigorous methodological training. Students will become acquainted with both quantitative, qualitative, and rhetoric criticism methods, and will be able to explore their scholarly and professional interests in topics coursework such as, organizational communication, public relations, media business, interpersonal communication, social media, and media convergence.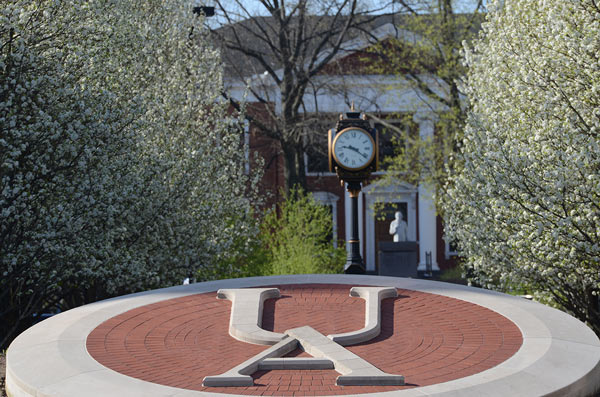 The MA program prepares students for a variety of career options in media management, training development, public relations, and human relations. Many of our graduates matriculate to doctoral studies at nationally recognized Ph.D. programs.
The school usually has 35 students at the graduate level and maintains quality through selective admissions.
For additional information, please contact the School of Communication at 330-972-7600, or the Graduate Coordinator, Dr. Amber Ferris at aferris@uakron.edu or 330-972-7606.
---
Admissions
Our academic program begins each fall. Please apply for admission by May 1.
Admission requirements
Meet the general requirements for admission to the Graduate School at The University of Akron.
Essay of no more than 500 words outlining reasons for choosing graduate program in Communication at The University of Akron.
Possess an undergraduate major in communication, journalism or a related field, or complete at least 15 semester credits of undergraduate communication coursework approved by the School.
International students must meet the requirements of the Graduate School for the TOEFL requirement.
*Note: Even though an applicant is eligible for consideration, an offer of admission is not guaranteed.
All materials must be submitted directly to Graduate School Graduate School Information. For additional information, please contact the School of Communication at 330-972-7600 or the Graduate Coordinator, Dr. Amber Ferris, at aferris@uakron.edu
Related
---
Graduate faculty
Forms and useful links
Forms
Course Substitution Form
Graduate Course Enrollment Form
Masters Program of Study Form
Portfolio Guidelines
Thesis/Project/Graduate Research Enrollment Form
Thesis/Project/Portfolio Form
Thesis/Project Prospectus Form
Related