SCHOOL OF COMMUNICATION
As Northeast Ohio's only comprehensive communication program, we teach students the full range of communication skills necessary for successful leaders — today and tomorrow.
Our undergraduate degrees
Media Studies
Study the media industry from every angle, including audio and video production.
Public Relations
Help businesses and nonprofits strengthen relationships through two-way communication.
Strategic and Organizational Communication
Learn to construct, evaluate and effectively communicate messages in a range of contexts.
Master's program:
Certificates:
FEATURED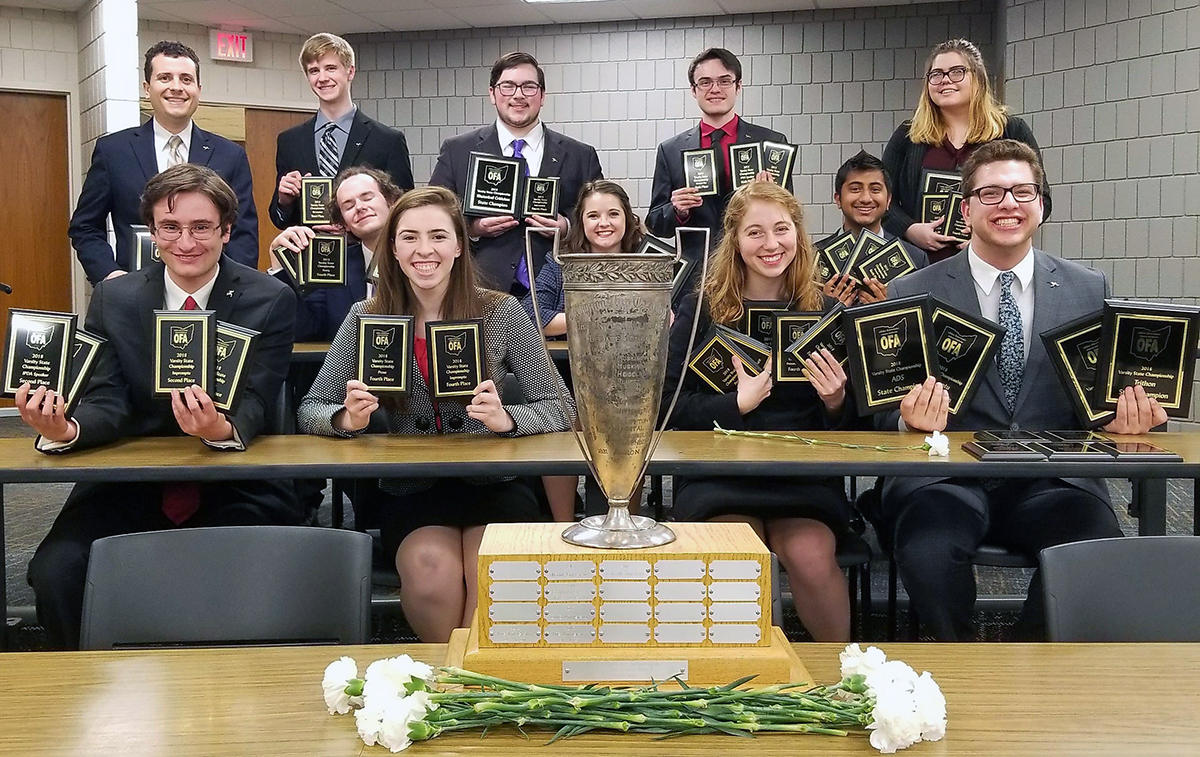 Speech and Debate Team triumphs for third straight year
Our Speech and Debate Team, open to all, is a great way to build critical thinking, writing and speaking skills. Our team has won the Ohio Forensic Association State Championship Tournament in 2016, 2017 and 2018. Full story.
What makes us exceptional
ZTV, our student-run TV station
Write, shoot and produce original programs, learning from the best. ZTV has won five regional Emmys for its excellence.
WZIP, our student-run radio station
Gain valuable experience with WZIP, one of the most popular college-based, student-run radio stations.
Clubs and organizations
Build your resume and skills by joining one of our many clubs or student organizations.
INTERNSHIP = CAREER ADVANTAGE
We offer internships in 10+ areas
We're big on internships and out-of-classroom learning. Internships let you apply in the workplace what you have learned in the classroom. You will build a portfolio, a professional network and a real-world understanding of communication.
When you complete your internship, you'll be a step ahead of the pack and more likely to draw a higher salary in your first job.