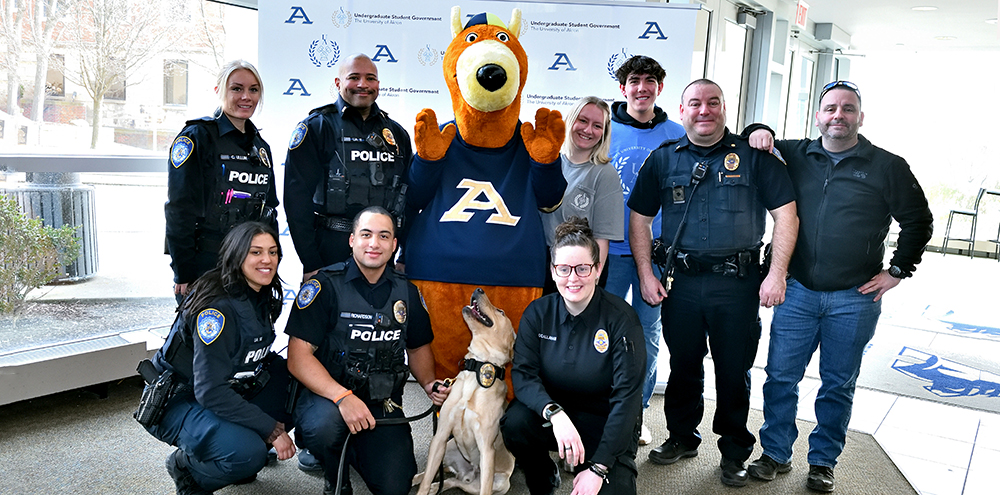 April is Sexual Assault Awareness Month
Join the movement with #ZipsTakeaStand on Twitter and Instagram.
SCHEDULE OF EVENTS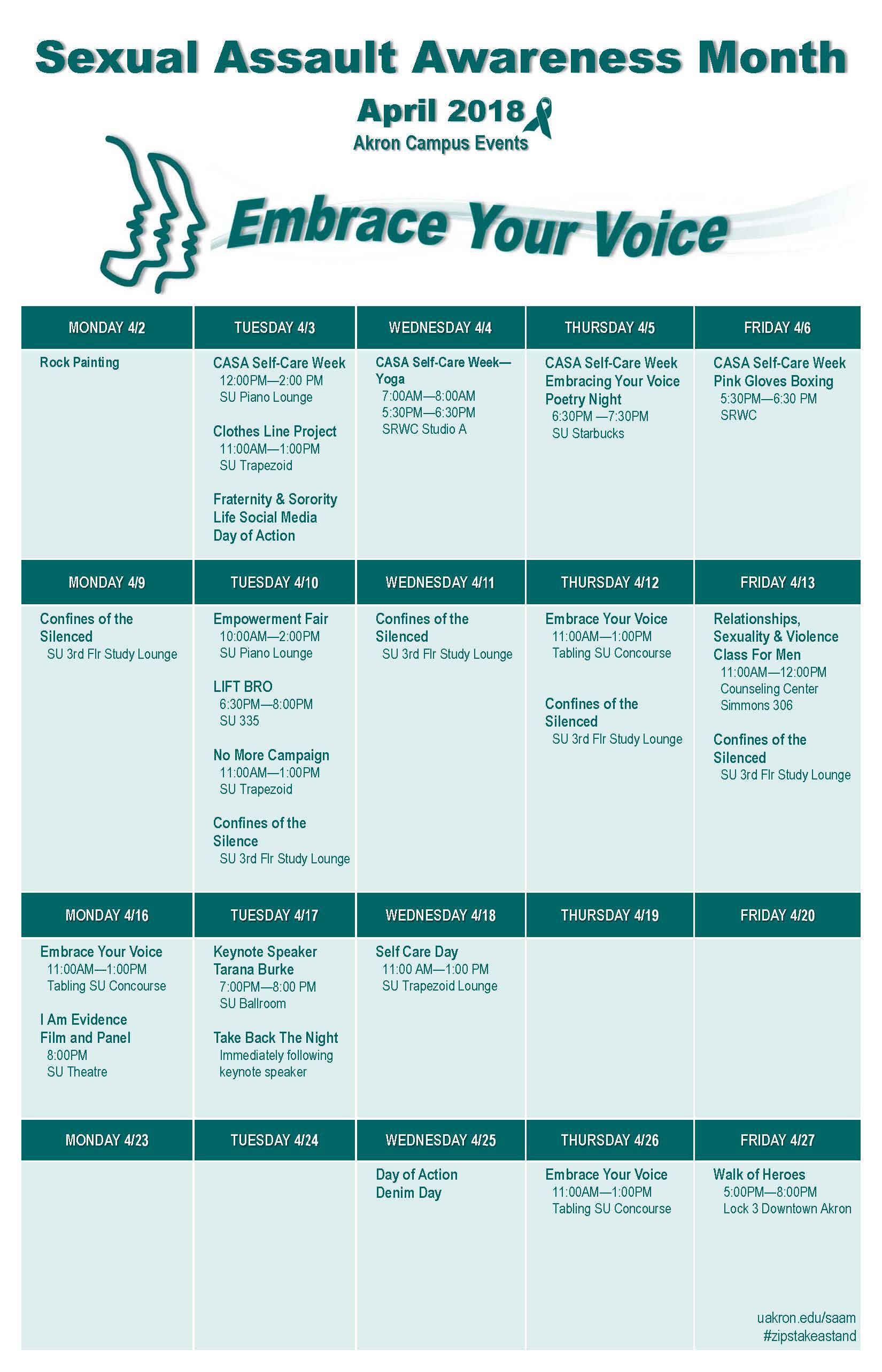 CAMPUS RESOURCES
Sexual Assault and Violence Education Team
Additional information about Sexual Assault Awareness Month
Title IX
: referral for sexual harassment, sexual assault, dating violence, domestic violence, stalking or gender discrimination.
Dean of Students Office
Student Union 152
330-972-6048
Rape Crisis Center
Student Union 152 and the Rec Center
Office: 330-972-6328
Hours: 8 a.m. to 5 p.m.
24-hour Hotline: 877-906-7273(RAPE)