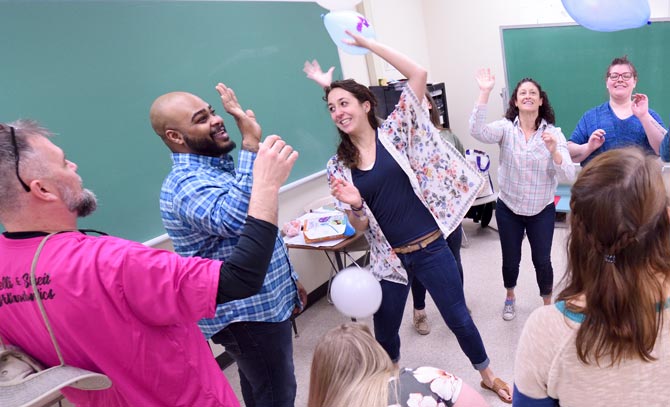 Master of Social Work (MSW) at Akron campus
---
How to apply
1. Apply to the Graduate School (click here)
Complete the online application, submit official transcripts (for all coursework since high school), and pay the application fee.
2. Apply to the School of Social Work
E-mail the following (

together in one e-mail

) to Rob Terry at rpterry@uakron.edu
(a) the preferred program format form (click here);
(b) essay (instructions below);
(c) current resume; and
(d) (For advanced standing applicants only) undergraduate field evaluation(s)


Arrange for three (3) recommendations, using the social work recommendation form only (click here), to be e-mailed directly to Rob Terry at rpterry@uakron.edu

Note: for Advanced Standing, one recommendation must come from your undergraduate academic advisor, program coordinator or director, OR field coordinator, and one must come from a faculty member familiar with your academic performance.


INSTRUCTIONS FOR THE ESSAY:
Submit an essay of 3- 5 typed pages, double-spaced, 1" margins, explaining:
Why do you want to be a social worker?;
Why do you feel a graduate degree in social work is necessary to fulfill your professional or personal objectives?;
Describe your view of diversity in society; and
Describe a situation in which you were the recipient/provider of help emotionally, socially, or economically, and if/how this situation impacted your desire to pursue an advanced degree in social work.

ADDITIONAL INFORMATION CAN BE FOUND HERE:
---
Frequently asked questions
What is the admission deadline?
Feb. 1, 2023: Review of the applications for Advanced Standing, full-time, and part-time will begin.
Feb. 15, 2023: Priority admissions for Advanced Standing, full-time, and part-time
March 31, 2023: Deadline for applications to the Advanced Standing program
May 31, 2023: Deadline for applications to both the full-time and part-time programs
When do classes begin?
Advanced Standing evening program: Summer, 2023
Full-time & part-time programs: Fall, 2023
Do I need to attend any orientation sessions?
Yes, you will need to attend two orientations: Field Orientation & Program Orientation.
What should I expect for my field education experience?
Students may complete their field placements at agencies throughout the Northeast Ohio area (Click here).
Who can I contact for additional assistance?
Please call 330-972-5275 or e-mail socialwork@uakron.edu.
---
More