Olin Hall 247
Akron, OH 44325-1905
330-972-7481
Spring Semester Office Hours
Monday - Friday
8:00 a.m. - 5:00 p.m.
SPRING BREAK
March 23 - 29, 2015
---
Dr. Matthew Lee
From Dr. Matthew Lee,
Chair of the Department
Welcome, and thank you for your interest in the Department of Sociology at The University of Akron.
Our department's mission is to produce and disseminate sociological knowledge. Learn more.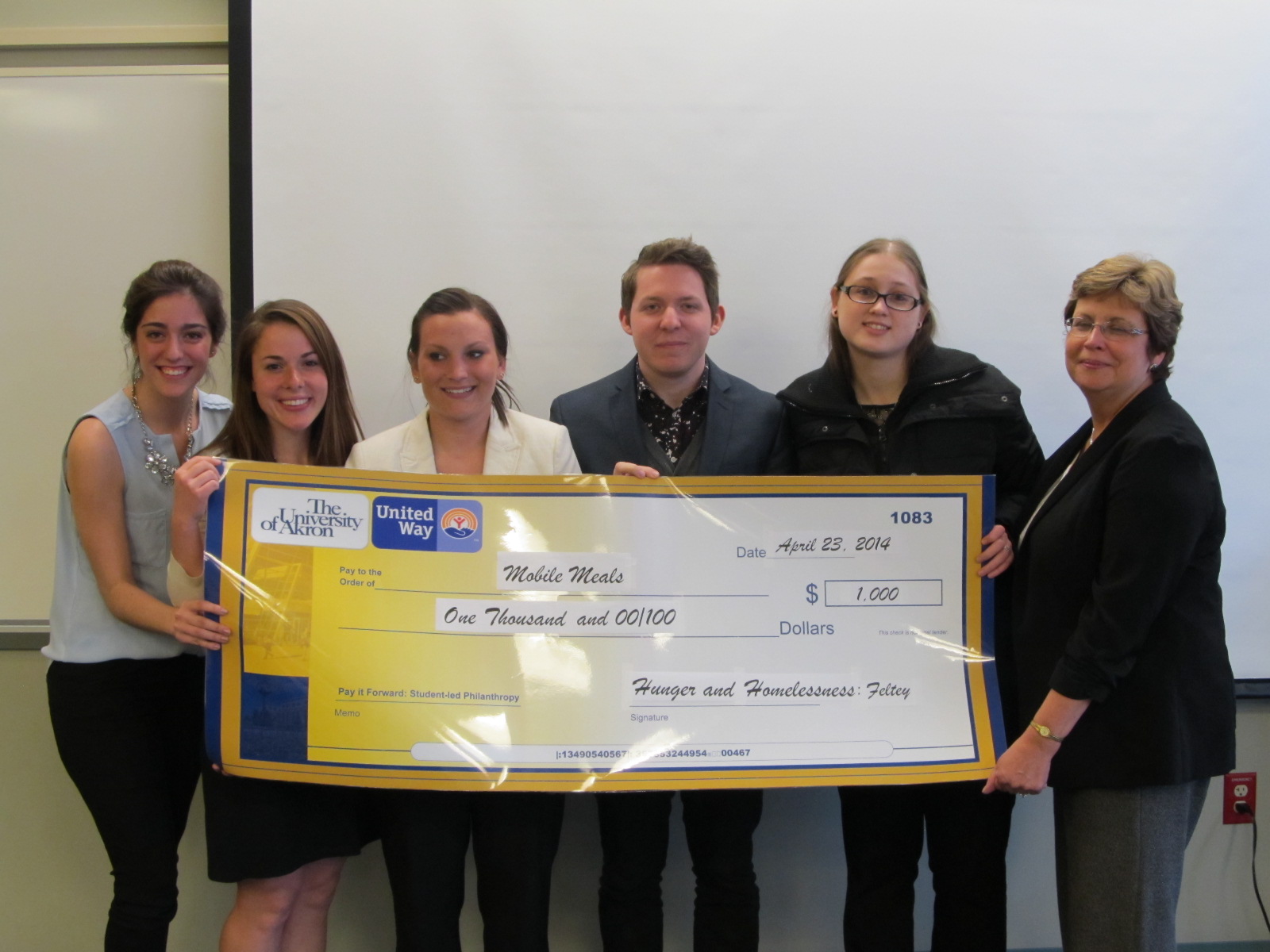 Professor Kathryn Feltey and Graduate Teaching Associate Marcella Mulhollem incorporated a "Pay it Forward" service-learning/philanthropy project into a Special Topics Sociology class on Hunger & Homelessness in the Spring 2014 semester and awarded a $1000 grant to Mobile Meals. For more information on this project, click Here.
Contact Sociology Faculty for Advising
​