DEPARTMENT OF SOCIOLOGY
DEPARTMENT OF SOCIOLOGY
Olin Hall 247
Akron, OH 44325-1905
330-972-7481
Office hours
Monday – Friday
8 a.m. to 5 p.m. (4:30 in summer)
Join the
Department of Sociology
on Facebook!
Join the Sociology Club!
Welcome to Sociology!
The Department of Sociology at The University of Akron is an active community of undergraduate students, graduate students, and faculty members who apply the tools of sociology to better understand and improve our ever changing and complex world. As teachers and scholars, we work to create a welcoming environment for all. We respect and celebrate our diversity as we collectively pursue inclusive excellence in learning and teaching.
GREAT SOCIOLOGY COURSES TO CONSIDER FOR SPRING 2019

3850:340-801 The Family - TuTh 5:45pm - 7:00pm (Instructor: Smerglia)
3850:421-001 Race & Ethnic Relations TuTh 10:15am to 11:30am (Instructor: Harrison-Coats)
3850:433-001 Sociology of Deviant Behavior MW 10:15am to 11:30am (Instructor: Wiley) - Note: This course will fulfill GE Tier 3 and is web-based 31-99% online
---
---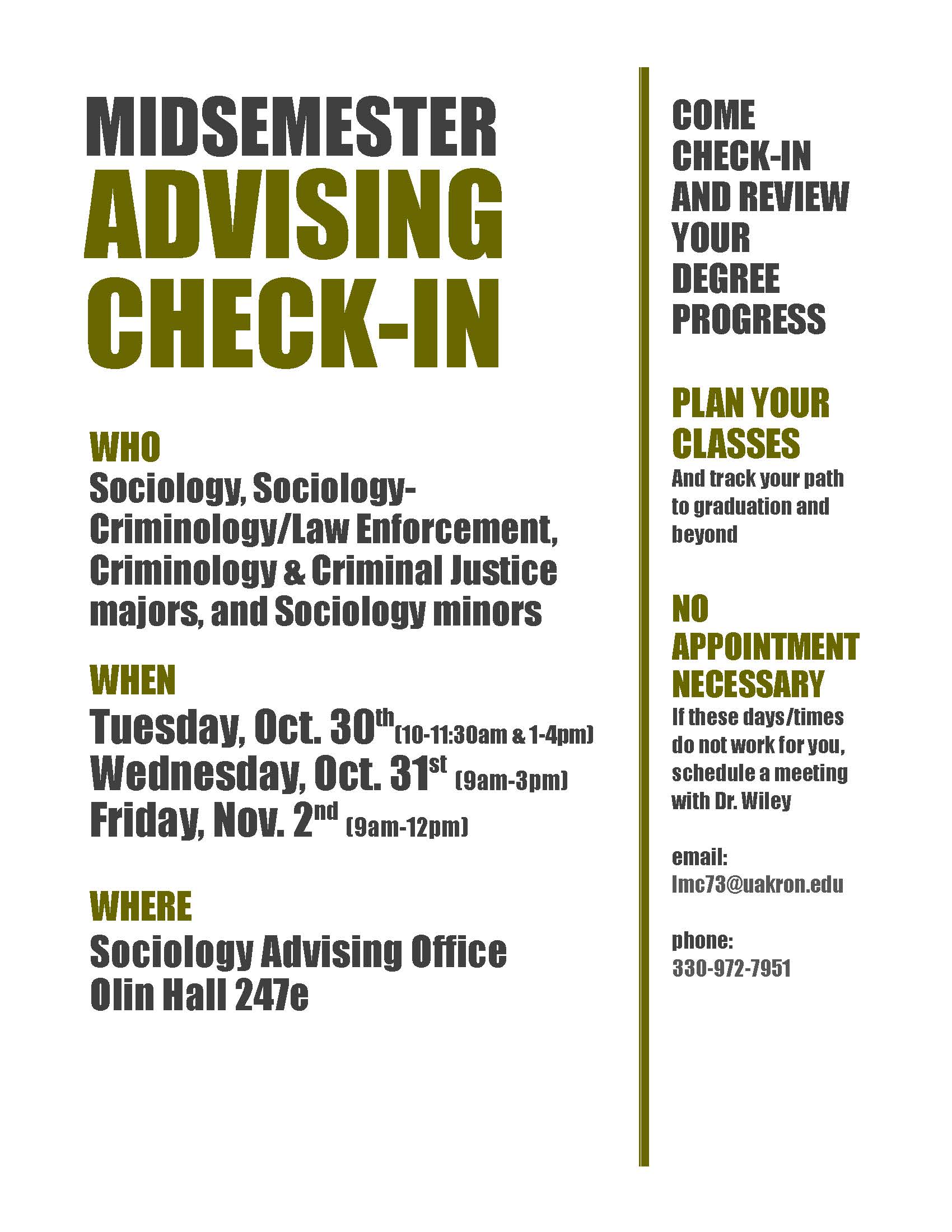 Recent News from the Sociology Department
WE ARE PROUD TO ANNOUNCE!


CONGRATULATIONS!

The following doctoral candidates have passed their dissertations and are now "Drs." Please wish them well and thank them for their never-ending loyalty and strong contributions to The University of Akron:

Dr. Courtney Blue - Vaccine Coverage and Socioeconomic Status: A test of fundamental cause theory

Dr. Beth Campbell - Using Protective Orders to Combat Intimate Partner Violence: Are They Effective and Does Race Matter?

Dr. Katherine Newton - Examining the Impact of Military Experience on Crime: Issues of Race and the Life Course. Dr. Newton has accepted a position as a Statistical Analyst for American Greetings! Congratulations on your new job!


Dr. Corey Stevens - The Bariatric Bodies Project

Dr. Robert Peralta receives UA Faculty Research Committee Fellowship Award


Dr. Robert L. Peralta received a UA Faculty Research Committee Fellowship Award to conduct research over the summer of 2018: "Perceptions and experiences of health care and interpersonal violence among female former inmates: A qualitative study."

The goal of this project is to document the perceptions and experiences with health, health care and interpersonal violence among female former prison inmates. Successful reentry of former inmates into society remains an important goal for community, healthcare, and criminal justice professionals. An important component of reintegration is assessing health, health care and interpersonal violence experiences among inmates during and after release from prison. Data on these factors (health, health care experience and violence exposure) is critical to inform public health and criminal justice decisions that impact inmates during imprisonment and after release. Health care and trauma experiences among female inmates in particular remains an especially under-examined area. This is problematic given women's distinct health care needs and experiences with interpersonal violence.

UA begins training next generation of crime fighters


Our students can pursue two new bachelor's degrees: Criminal Intelligence Analysis and Criminology and Criminal Justice.