DEPARTMENT OF SOCIOLOGY
Sociology is the scientific study of social life. It is the exploration of social change and a lens into the complexity of the causes and consequences of human behavior. Sociologists study a broad array of topics including the intimate family, organized crime, politics, race, gender, and social class.
Major Requirements for a Sociology Degree
3850:100 Introduction to Sociology
3850:301 Methods of Social Research I (Fall)
3850:302 Methods of Social Research II (Spring)
3850:460 Sociological Theory
General Sociology majors must complete an additional 18 credit hours of ANY Sociology courses at the 300- or 400-level for a total of 30 credits.
Sociology Minor Requirements
Complete a sociology minor and all of your new general education tag and social science discipline requirements at the same time!
What you can do with a Sociology Major: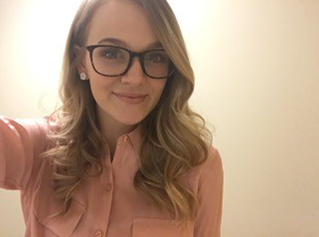 My ultimate goal when I chose Sociology as a major was to help others. Post-graduation, I began my career in helping others at the Akron Metropolitan Housing Authority, at their Reach Opportunity Center serving the Summit Lake Neighborhood. Now, thanks to the professionalism and networking skills I acquired through the Sociology Club, I will begin as the Coordinator of Outreach for the ZipAssist Office in Simmons Hall. As Coordinator of Outreach, I will be a resource for students who are on the verge of dropout at the University. I am so grateful for the inspiration and mentor-ship I received from both my professors and colleagues during my time at UA. It pays off to take advantage of the resources within your department! I advise all students to get involved in a club, research, or other student organizations. My skills acquired from Sociology Club sure helped me with my career options!