Enoch Lamprey
Dissertation Title: Marital Status and Health Outcomes in a Developing Country: Exploring the Contextual Effects of Marriage, Gender, Children, and Kinship System on Health in Ghana
Dissertation Chair: Dr. Baffour K. Takyi
Areas of Interest: Health Disparities, Gender, and Intimate Partner Violence, with a focus on sub-Saharan Africa, International Migration and Health, Family and Health, Inequalities and Health, Social Inequalities, Social Class, and Race.
Description of Research: My areas of specialization include medical sociology, gender, family, health disparities, and quantitative methodology. My research interests include but not limited to sociology of the family, medical sociology, migration studies, social inequalities (specifically social class and gender) and quantitative research methods. My current research focuses on examining the relationship between marriage/family processes and positive health outcome (self-rated health) in a developing country (Ghana) with special emphasis on the contextual effects of gender, children, and kinship type. Despite extensive studies on the relationship between marital status and health, most of these studies focus on Western developed countries such as the US, Canada, and others. However, less is known about the status of married and unmarried individuals in developing countries such as Ghana. In this research, I argue that there is the need for health scholars, researchers, and sociologists to consider how differences in cultural values, norms, and practices may influence the robust association between marital status and health. I am currently using 2012 World Value Survey data (Ghana component) and employing ordered logistic regression models with a logit link function to determine the odds of experiencing better self-rated health among married and unmarried Ghanaians.
Enoch's CV
Racheal Pesta
Dissertation Title: Exclusionary Discipline as a Turning Point: Identifying Racial and Class Differences in the Pathways from School to Prison
Dissertation Co-Chairs: Dr. Valerie Callanan and Dr. Robert Peralta
Areas of Interest: Criminological Theory, Juvenile Delinquency, Gender and Interpersonal Violence, Inequalities in Education, Deviance
Description of Research: Currently, my dissertation research brings together sociological, criminological, educational, and social justice perspectives to explore the school-to-prison pipeline phenomenon. Using three waves of the National Longitudinal Study of Adolescent to Adult Health (Add Health), I examine the effects of exclusionary discipline (i.e. suspension and expulsion) in early adolescence on the likelihood of future delinquency, dropout, and involvement with the criminal justice system in early adulthood. In particular, my dissertation focuses on racial and class differences in the effect of exclusionary discipline on these future outcomes. I use structural equation modeling to construct the pathways from school exclusion in Wave 1 to adult criminality in Wave 3 and to determine if/how those pathways vary by race and class. For future projects, I hope to expand this analysis to include school level variables to examine how the specific policies and procedures work to manufacture and sustain the pipeline.
Racheal's CV
Kristen Santos
Dissertation Title: Neighborhood Effects on Physical Child Abuse
Dissertation Chair: Dr. Stacey Nofziger
Areas of Interest: Criminology, Violence, Family Violence, Power, Environmental/Neighborhood Effects on Crime, Mental Illness, and Social Psychology
Description of Research: Currently, my main focus is my dissertation, tentatively titled "Neighborhood Effects on Physical Child Abuse." In my dissertation I use data from the Project on Human Development in Chicago Neighborhoods (PHDCN) to investigate the impact of social disorganization/neighborhood effects on physical child abuse using HLM methodology. In addition to these patterns, I also examine mental illness and delinquency outcomes related to physical child abuse.
Kristen's CV
Corey Stevens
Dissertation Title: "Bariatric Bodies: Career, Medical, and Moral Experiences of Weight Loss Surgery Patients.'' _
Dissertation Chair: Dr. Clare Stacey
Areas of Interest: Fat/Critical Obesity Studies, Medicine/Health/Illness, Gender, Inequality, Body/Embodiment, Qualitative Methods
Description of Research: My dissertation is a qualitative, interview based study of bariatric (weight loss surgery) patients. My sample consists of 35 patients at various stages of the process of obtaining, recovering from, and adapting to bariatric surgery. This research contributes to a growing literature about obesity, stigma, and medicine. Findings are organized into three chapters. The first is an analysis of the process or "journey" of bariatric patients using Goffman's concept of the career. While my data include a diverse array of experiences, there are a number of commonalities in how patients establish a fat identity, come to view bariatric surgery as an option, go through the clinics education/socialization process, adjust to their reconfigured bodies, and adapt to life after bariatric surgery. The second chapter examines the complex relationship between fat stigma and the stigma attached to bariatric surgery itself. While bariatric surgery is undertaken to exist stigma, it is often stigmatized itself largely because of its association with fatness. In the third chapter, I describe how even healthy patients experience obesity as an illness. Appearance is important to this construction, although seeking bariatric surgery for cosmetic reasons is considered a less moral reason than for health. While patients experience obesity and chronic conditions as illness, symptoms from the bariatric surgery are constructed as a normal part of adjusting after surgery or a useful, disciplinary tool. This project was funded in part by the Barbara J. Stephens Dissertation Award conferred by the Department of Sociology at the University of Akron.
Jeannette Wade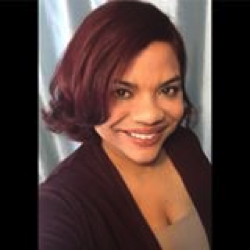 Background: Previous research has demonstrated that frequent consumption of fast food, condom use, having numerous sexual partners, and heavy episodic drinking behaviors are linked to a gamut of negative health outcomes (namely, obesity, STI's, infertility, heart and liver failure). There is also strong evidence that these health risk behaviors peak in emerging adulthood and are disparate across race and sex categories.
Theoretical Framework: The purpose of this dissertation is to contextualize the race and sex related factors that guide fast food consumption, sexual risk behaviors and HED in emerging adulthood. Specifically, this study uses West and Fenstermaker's (1995) 'doing difference' framework to test whether aspects of doing race, class, and gender structure health risk behaviors and work to reproduce health related inequalities.
Methods: Findings come from the National Longitudinal Study of Adolescent to Adult Health (Add Health) dataset. The sample consists of White and African American respondents ages 18-25. The outcome variables include frequency of fast food consumption, condom use, number of sexual partners, and HED. To test for "doing difference" the key independent variables are race, sex category and gender orientation – according to self-reported Bem scores.
Findings: Results on fast food frequency suggest that African Americans and white American males are most likely to consume fast food regularly. Additionally, feminine gender orientation serves as a protective factor for African Americans. To date, no study of race and fast food consumption has considered the role of gender orientation in structuring food choices. This chapter provides evidence that prevention campaigns aimed at young adults should consider how feminine orientations work to prevent frequent consumption when appealing to African Americans, and how male sex heightens risk when targeting White Americans.
Jeannette Wade's CV