Sociology Club
Letter From the President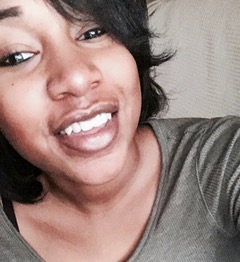 Hello! My name is Keyona Rodgers and I am the President of Sociology Club. The Sociology Club is a group of open minded and creative individuals striving to inspirer the community around us. We often have meeting that involve current events and how they affect our lives socially. In the past semesters we have had meeting on: the election, cultural appropriation, the Women's March, Black Lives Matter, addiction patterns in the U.S, and many other interesting topics. We even conducted a social experiment we called "The Line", which allowed us to get to know other UA students from very different backgrounds and beliefs in hopes of making our student community as inviting as possible.
As president I plan to continue having meetings and conducting research on things that effect our members as students and members of our society. The club is always open to new ideas on topics to discus and conduct research so please offer your opinion! We always appreciate it! The club is not only for sociology majors, we are open to all majors! We have had members from all backgrounds ranging from Biology to Marketing. There are also opportunities to present research at conferences, make academic connections, information on internships, and find mentorship from people experienced in the field of sociology. Overall, Sociology Club is a great experience that gives you a family feeling atmosphere with many great academic and professional opportunities. We hope you will join us at one of our activities and maybe even consider joining our club!
Learn more on our OrgSync page!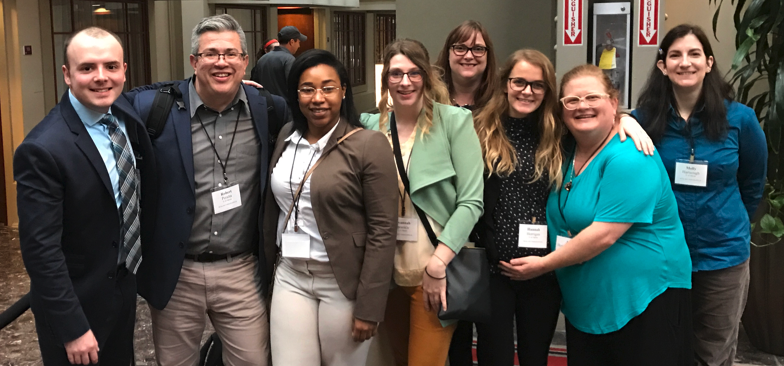 Sociology Club at the North Central Sociological Meetings in Indianapolis 2017.
JOIN THE CLUB!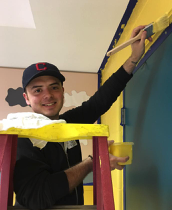 Joining Sociology Club is easy! Please print this form and fill it out. Then bring the form and fee to a sociology club meeting or to the Department of Sociology.
Note that there is a $10 membership fee per academic year (which is a great deal considering most meetings have free pizza and other goodies plus many more perks all for only $10 per academic year!).
Examples of events and activities we partake in
Make a Difference Day
Various lectures and documentary/film screenings
Resume/LinkedIn "workshops"
Symposiums and research presentations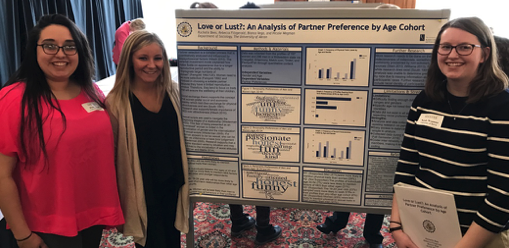 Three members of Sociology Club took home third place in the Poster Contest at the Northeast Ohio Undergraduate Sociology Symposium at the College of Wooster. Pictured here from left to right are: Bianca Vega, Vice-President Elect Rochelle Bees and Treasurer Elect Nicole Wegman.