SSWE Community Engagement


Recently, School of Sport Science and Wellness Education Director Victor Pinheiro and Assistant Lecturer Melissa Dreisbach, collaborated with the UA Women's basketball team as well as Akron Global Polymer Academy (AGPA) Content Specialist John Fellenstein from the College of Polymer Science and Polymer Engineering, to offer 5th-8th grade girls the opportunity to learn STEM Education through Basketball. Read the full story.


Adapted Physical Education course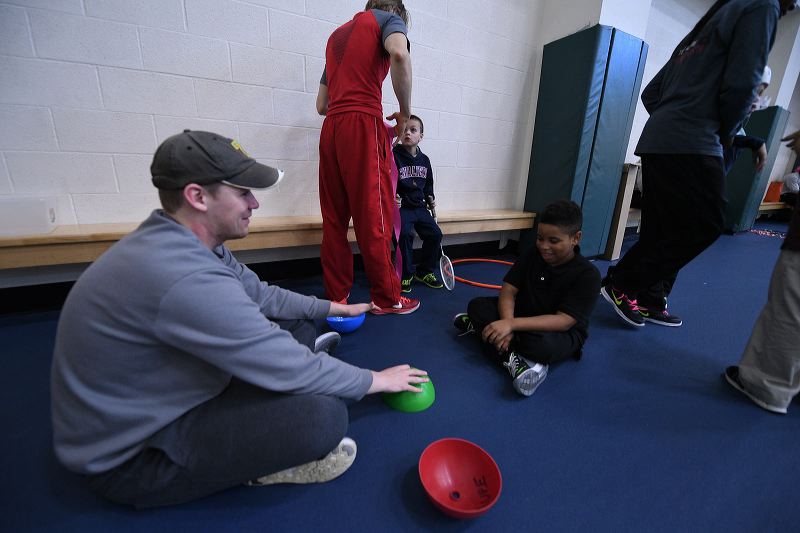 The adapted physical education course is a collaboration between the School of Sport Science and Wellness Education and the Akron Public Schools. It provides an opportunity for students majoring in physical education and exercise science to engage in a clinical experience with children with disabilities. Working with these children provides our students with a challenging yet rewarding experience. They learn what it's like to teach developmentally appropriate physical activities to children of varying abilities, as well as within the context of the child's disability. By doing so, the future physical education teachers and exercise science specialists will be better prepared to meet the needs of all children. To appeal to the interest of all participating students, a variety of activities is provided, including teaching of tennis skills in the gymnasium, and aquatics activities in the pool.
For more information, contact Dr. Sean Cai at xiang@uakron.edu.
---
P.A.C.E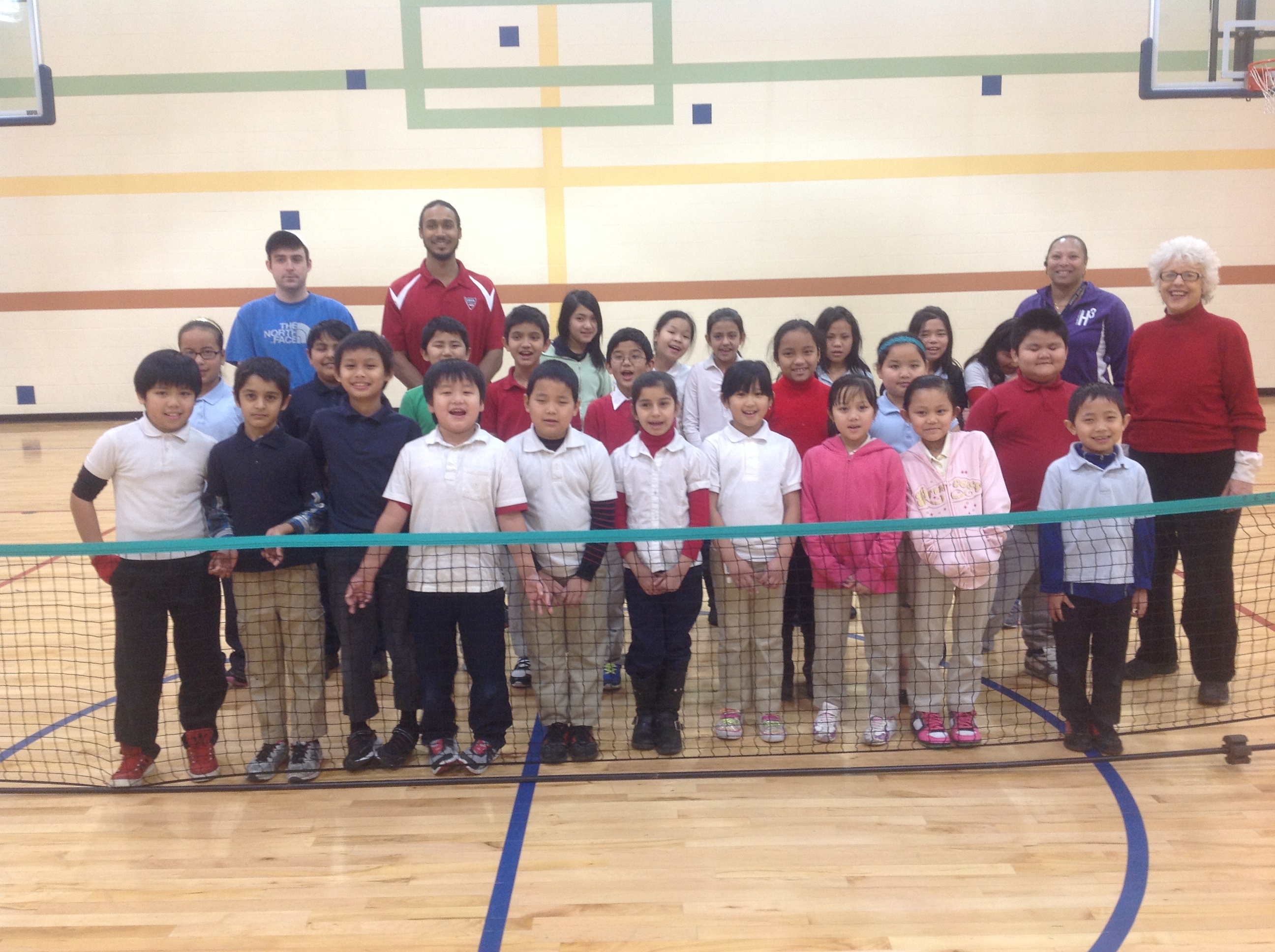 P.A.C.E (physical activity/tennis and character/health/nutrition education) is a service-learning project for at-risk children in Akron, Ohio. Programming is supported by the School of Sport Science & Wellness Education and was initially funded between 2009-2012 by USTA's Tennis Serves, and 2013-2015 by The Ohio Commission on Minority Health. P.A.C.E. currently teaches tennis to 50 children from 3 – 4pm at Findley CLC the 1st and 3rd Thursdays of each month. P.A.C.E. also teaches physical activity to 40 Proyecto Raices children from 10 – 11am the 1st and 3rd Saturday of each month. Finally, P.A.C.E. teaches 30 Salvation Army afterschool children the 2nd and 4th Thursday of each month.
All UA students are welcome to volunteer. Contact Dr. Mary Jo MacCracken at maccrac@uakron.edu with questions.
---
Sport Science Academy Youth Sport Camp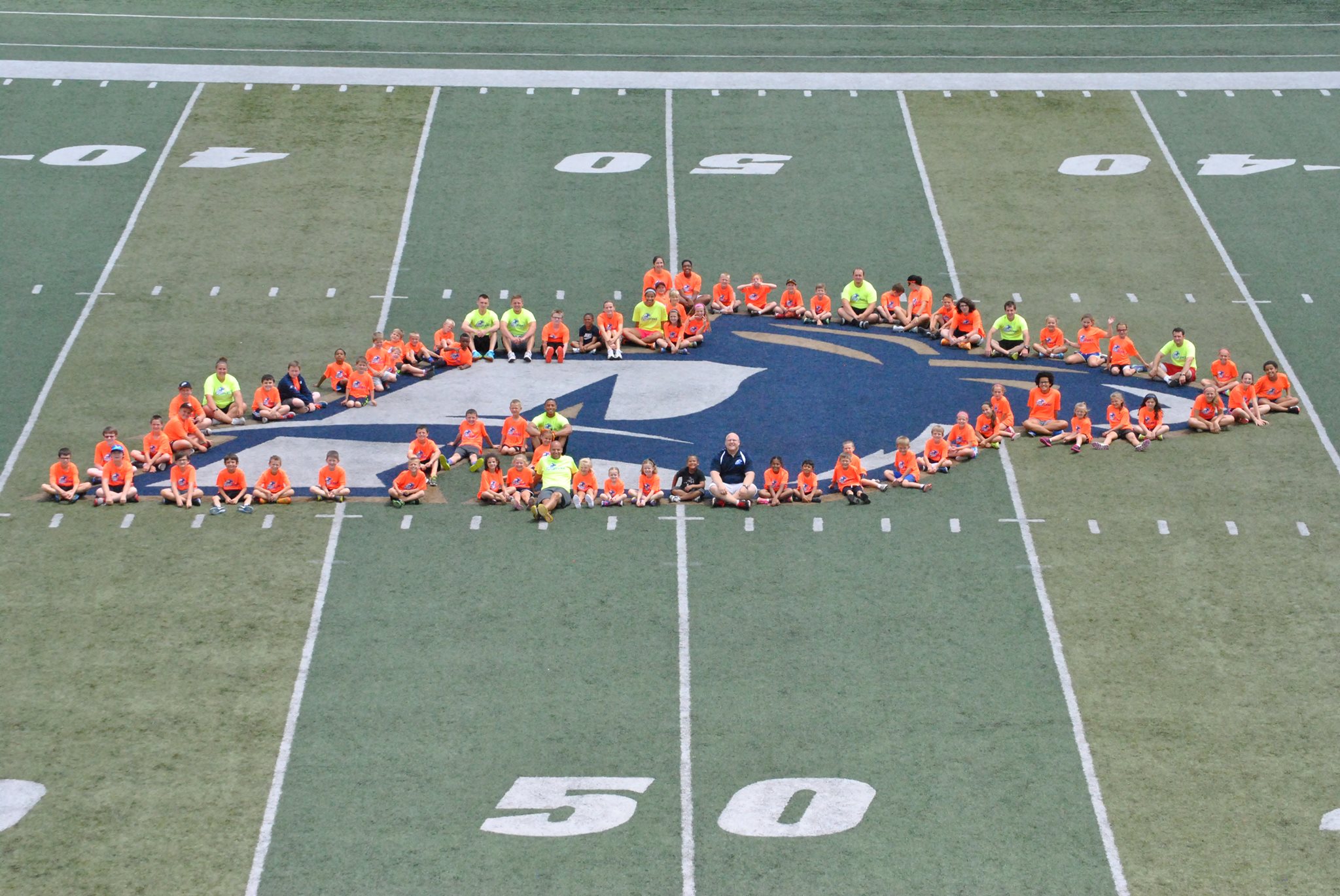 The Sport Science Academy Youth Sport Camp is designed to teach sport skill development in youth ages 5-12. Cooperative teachers and coaches provide a positive learning environment in which participants will enjoy learning basic sport skills and rules. Positive coaching will promote learning sport skills in a small group environment. Participants will be provided with feedback that will encourage individual sport skill development. All camp activities and programs have a focus on developing a healthy lifestyle in a positive sport and recreational environment.
For more information, see the camp website, or contact the Sport Science Academy at ssacademy@uakron.edu, or contact Director, Dr. Mike Duve, at 330-972-6351.
---
UA 5K Homecoming Race
The annual UA 5K Homecoming run/walk event is made possible through the focused vision and diligent efforts of graduate and undergraduate students in the Departments of Student Recreation and Wellness Services and Sport Science and Wellness Education. With the vision of an on-campus sporting event, these students plan, organize, and implement the UA 5K Homecoming run/walk.
For more information, contact Dr. Michael A. Duve at maduve@uakron.edu.