Ali Doehring recognized for service-learning and community engagement
03/17/2022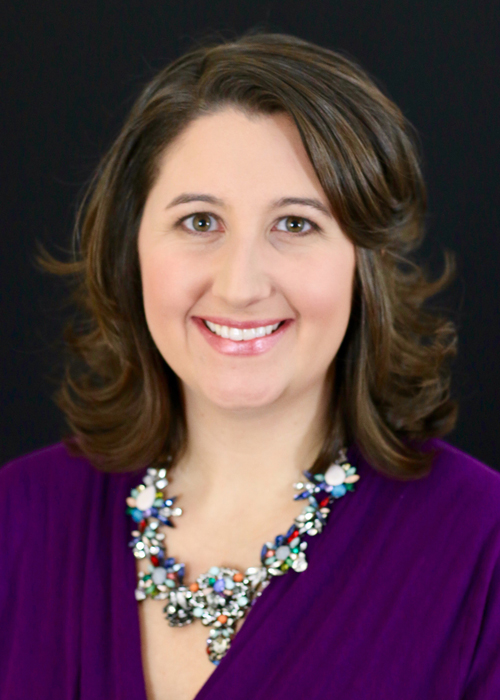 Ali Doehring
Ali Doehring, director of ZipAssist, has been selected as the winner of the 2022 David Hoch Memorial Award for Excellence in Service by Ohio Campus Compact for her commitment to service-learning and community engagement, and demonstration of outstanding leadership in furthering the civic mission of The University of Akron (UA), all benefiting student support.
"As a lifelong volunteer and community engagement-focused professional, I resonate with the belief that a civic-minded leader is compelled to improve living conditions for all individuals," said Doehring. "My career at The University of Akron has afforded me opportunities to integrate my passion for community engagement with a keen desire to enhance the student experience for every Zip."
During her time at UA, Doehring led the development of serveAkron, UA's formal civic engagement office. The office has received national accolades from USA Today for UA's Make a Difference Day efforts, which mobilize over 1,000 students into the community on a single service day each fall.
Currently, Doehring serves as the director of ZipAssist, the University's student advocacy and support office. ZipAssist serves as a central information hub, intentionally designed to share available resources and provide support and assistance to help students be successful at UA. Among the many services it offers students, ZipAssist connects resources to students struggling to meet basic needs, including food through its Campus Cupboards, rent, tuition and transportation.
"While I may serve as a leader of ZipAssist, this award represents the work of our team that best reflects the mission of the University and our aspirations to provide unique support to all students" said Doehring.
Doehring also manages an emergency assistance grant program for students experiencing unforeseen financial hardship, which has assisted more than 600 students with emergency grants. Since starting in ZipAssist, she has advanced Help-A-Zip (UA's intervention program for students with personal or academic difficulties) and developed a robust food pantry program that currently serves more than 1,000 students per semester. Such initiatives have created lasting relationships between UA and community agencies, which have also connected nonprofit organizations with students interested in public service.
And not even COVID-19 could prevent ZipAssist from fulfilling its mission. During the pandemic, Doehring and the ZipAssist team facilitated an application process for federal emergency grants for students while launching new programs like online grocery ordering with curbside pick-up, the development of a wellness ambassadors program, two mentorship programs, outdoor food giveaways and hot meal events and the development of a loaned technology program.
"We applaud your continued leadership and dedication to integrating community engaged learning into undergraduate education," said Richard Kinsley, executive director of Ohio Campus Connect, wrote in the award letter to Doehring.
This award is given annually to at least one faculty or staff member from an Ohio Campus Compact member school to recognize and honor the outstanding work in service-learning and/or civic engagement. It's named for the late David Hoch, dean of Honors at the University of Toledo, who served as the director of service learning from 1999 to 2005. Hoch was instrumental in initiating and nurturing the role of civic engagement at The University of Toledo, not only in the Honors Program, but in residence life and other departments as well. His guidance helped grow academic service-learning, student-led community service and the presidential emphasis on broader civic engagement.
---
Media contact: Cristine Boyd, 330-972-6476 or cboyd@uakron.edu
Share