Celebrating 50 years of excellence at EJ Thomas Performing Arts Hall
06/23/2023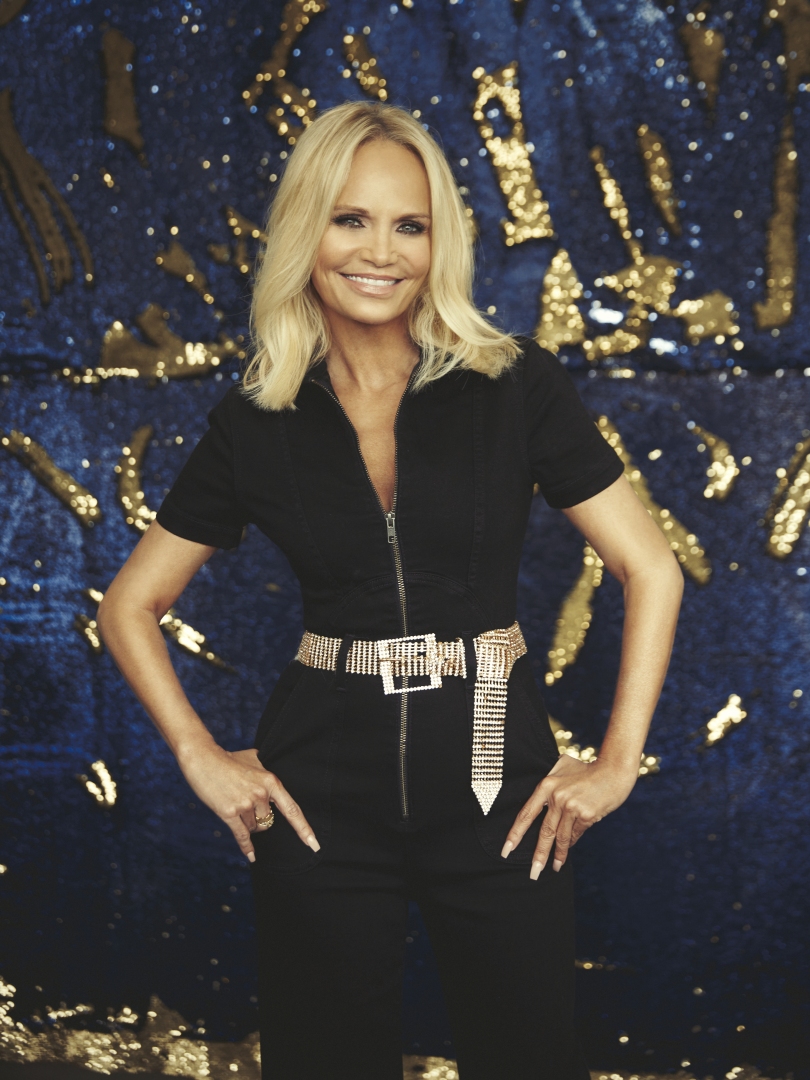 E.J. Thomas Performing Arts Hall, an architectural masterpiece and an integral part of The University of Akron (UA) campus, continues to mesmerize audiences and architects alike, even after more than 50 years since its construction. Since its grand opening in October 1973, this iconic venue has garnered widespread acclaim and admiration.
To mark the momentous occasion of its 50th anniversary, the Hall will host two extraordinary performances on Sept. 29 and 30, featuring the Akron Symphony Orchestra and award-winning actress/singer, Kristin Chenoweth.
Friday, Sept. 29
On Friday, Sept. 29, the Akron Symphony Orchestra will present the timeless masterpiece, Beethoven's Ninth Symphony, under the baton of esteemed conductor, Christopher Wilkins. This performance is a homage to the inaugural event held in 1973 when the Akron Symphony Orchestra served as the first group to perform at this magnificent venue.
"We are thrilled to be a part of E.J. Thomas Hall's 50th anniversary celebrations and honored to have the opportunity to open the Akron Symphony Orchestra's 70th season at this historic venue. As the orchestra that performed at the Hall's inaugural night on Oct. 9, 1973, we are privileged to still be performing here 50 years later," expressed Paul Jarrett, executive director of the Akron Symphony Orchestra. "It is fitting that we open the season with Beethoven's Ninth Symphony, a work that we performed at the opening of the Hall, and, like E.J. Thomas Hall, has stood the test of time."
Saturday, Sept. 30
Emmy and Tony Award-winning actress/singer, Kristin Chenoweth, takes center stage at 8 p.m. on Saturday, Sept. 30. This highly anticipated performance promises to captivate fans with Chenoweth's unique voice and vibrant personality. In honor of the 50th anniversary, the University will also host a red carpet gala event, commencing at 5 p.m. This exclusive ticketed affair offers friends of E.J. Thomas Hall the opportunity to celebrate in style before enjoying Chenoweth's unforgettable performance.
Renowned for her incredible talent, Chenoweth's illustrious career spans film, television, voiceover work and the stage. She has graced Broadway as the original Glinda the Good Witch in Wicked, appeared in popular TV shows such as Glee, The West Wing, and Pushing Daisies, and showcased her acting skills in movies such as Bewitched and The Pink Panther. Additionally, she has lent her voice to numerous animated characters and released several successful albums. Chenoweth is also an accomplished author, with her debut book, A Little Bit Wicked, reaching the New York Times Hardcover Non-Fiction Best Seller List. Fans can look forward to her upcoming gift book, "I'm No Philosopher, But I Have Thoughts: For Saints, Sinners, and the Rest of Us," set to be released in winter 2023.
General admission tickets will be available for purchase starting Friday, June 30, through the E.J. Thomas website or ticketmaster.com. For an exclusive experience, gala tickets, which include a VIP ticket to the performance, will be available beginning Aug. 4 and can be obtained by calling 330-972-7520.
About EJ Thomas Performing Arts Hall
Named in honor of Edwin J. Thomas, retired chairman and chief executive officer of the Goodyear Tire & Rubber Company, long-time member of the University's Board of Trustees, and a driving force for community progress for more than a half century, the facility has remained true to its purpose since opening its doors to a variety of speakers, private events, graduations, and musical and theatrical acts. It also serves as home to the Akron Symphony Orchestra and Tuesday Musical Association.
"E.J. Thomas Hall is an exceptional destination," explained Kim Cole, vice president, advancement and executive director of the UA Foundation. "With a rich array of captivating programming, the venue is proud to bring the arts to Akron. What makes it truly remarkable is its prime location adding to the arts and culture offerings in our region."
A complete calendar of celebration events will be listed at uakron.edu/ej.
---
Unique Design of E.J. Thomas Performing Arts Hall
Renowned architectural firms Caudill, Rowlett and Scott of Houston, along with Dalton, Van Dijk, Johnson and Partners of Cleveland, collaborated to create a truly extraordinary masterpiece known as E.J. Thomas Hall. This exceptional multi-purpose venue stands among the world's finest, boasting a seamless fusion of immaculate design, impeccable acoustics and ingenious mechanical innovations.
At the heart of the building lies a magnificent three-level auditorium, elegantly designed with continental seating that eliminates the need for a center aisle. With a seating capacity of 2,955, it offers an unparalleled experience to every guest. A true marvel within the auditorium is the awe-inspiring 44-ton movable ceiling, a central feature that grants the ability to transform the space in remarkable ways. With the capability to close off either the Flying Balcony, or both the Flying Balcony and Grand Tier, the auditorium can be configured into a one-, two-, or three-level arrangement. This unique mechanism empowers overseers to precisely control the volume, manipulate the acoustics, and even modify the physical dimensions of the main hall, ensuring an unforgettable sensory experience.
A true testament to engineering brilliance resides in the Goodrich Lobby, where the weighty presence of 27 chrome Witzman Counterweights, each exceeding 40 tons, commands attention. These intricately computer-controlled counterweights skillfully balance the ceiling in the house, determining its precise positioning. The transformation of the space, facilitated by these remarkable counterweights, takes approximately 15 minutes to complete.
Moreover, E.J. Thomas Hall proudly showcases an exquisite collection of artwork created by Akron's own celebrated metal sculptor, Don Drumm. These captivating works of art add an element of visual splendor, further enhancing the overall ambiance of this architectural gem.
Media Contact: Cristine Boyd; 330-972-6476; cboyd@uakron.edu
Share