Committee for the Future of Civil Engineering has donated $1 million in scholarships to Akron engineering students
11/04/2022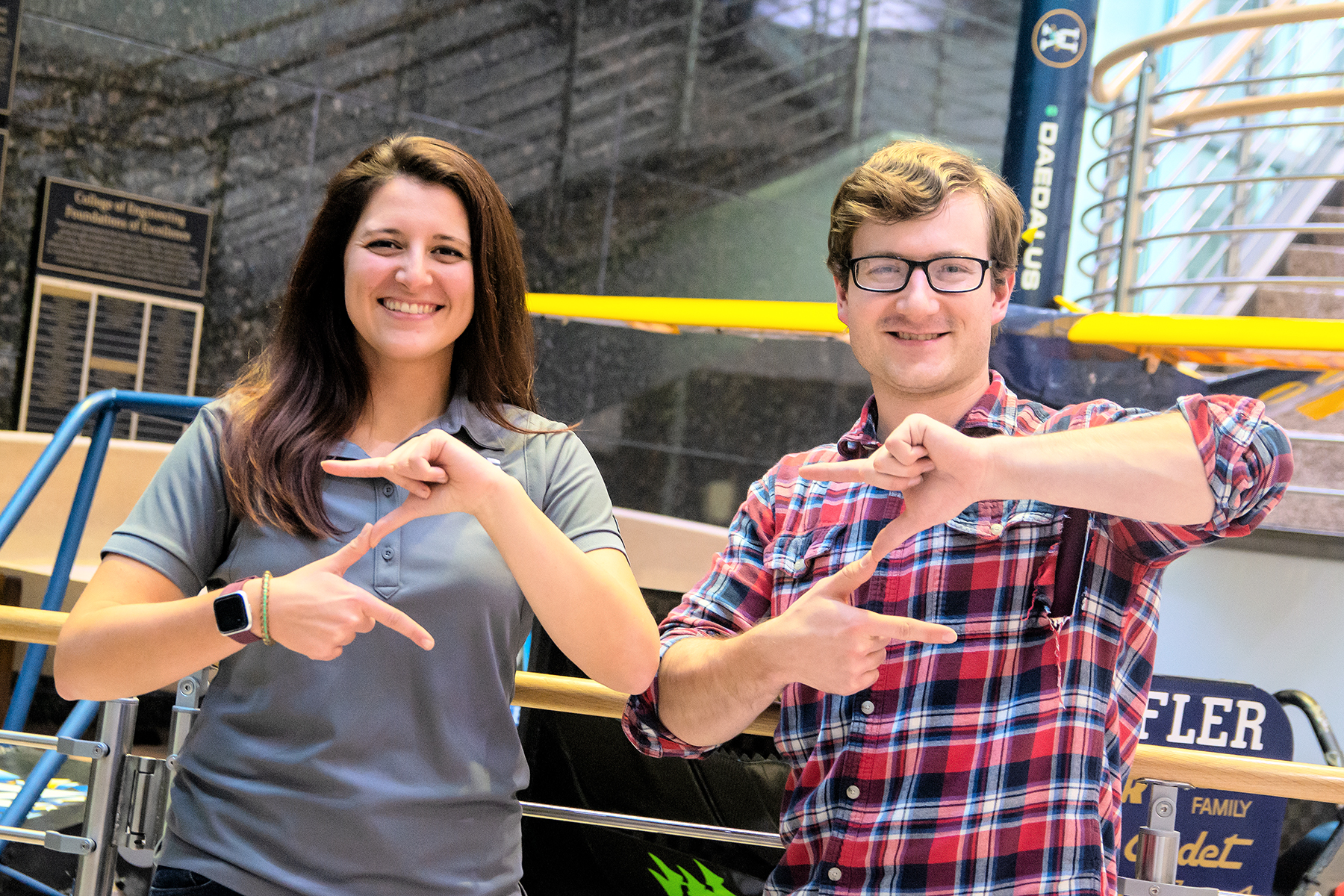 Monica Moody '19, CFCE member, and Matthew Deeds, civil engineering student and CFCE scholarship recipient.
The University of Akron (UA) announced that members of the Committee for the Future of Civil Engineering (CFCE), a UA advisory council whose mission is to attract and retain civil engineering students, donated more than $1,000,000 in scholarships since its inception in 2003 through the most recent campaign in 2022.
Since 2003, CFCE has awarded 370 scholarships to UA students. The 2022-2023 academic year was also the biggest year in scholarship funding in the history of the committee, with nearly $80,000 in scholarships provided.
"The civil engineering scholarship program is important to me," says Monica Moody, CFCE member and graduate of UA's civil engineering program. "As someone who received these scholarships, I want to recognize the hard work of UA's civil engineering students and pass on the gift of financial stability."
CFCE has a history of success in supporting students at The University of Akron. Comprised of members of the region's civil engineering community ranging from government to industry, the council is committed to providing scholarships, curriculum advisement, and being a source for competitive co-ops and good jobs for students.
---
RELATED CONTENT:
---
Story by Kelly Bray.
Media contact: Cristine Boyd, 330-972-6476 or cboyd@uakron.edu.
Share