Dr. Weinan Xu receives prestigious DARPA Young Faculty Award
09/13/2023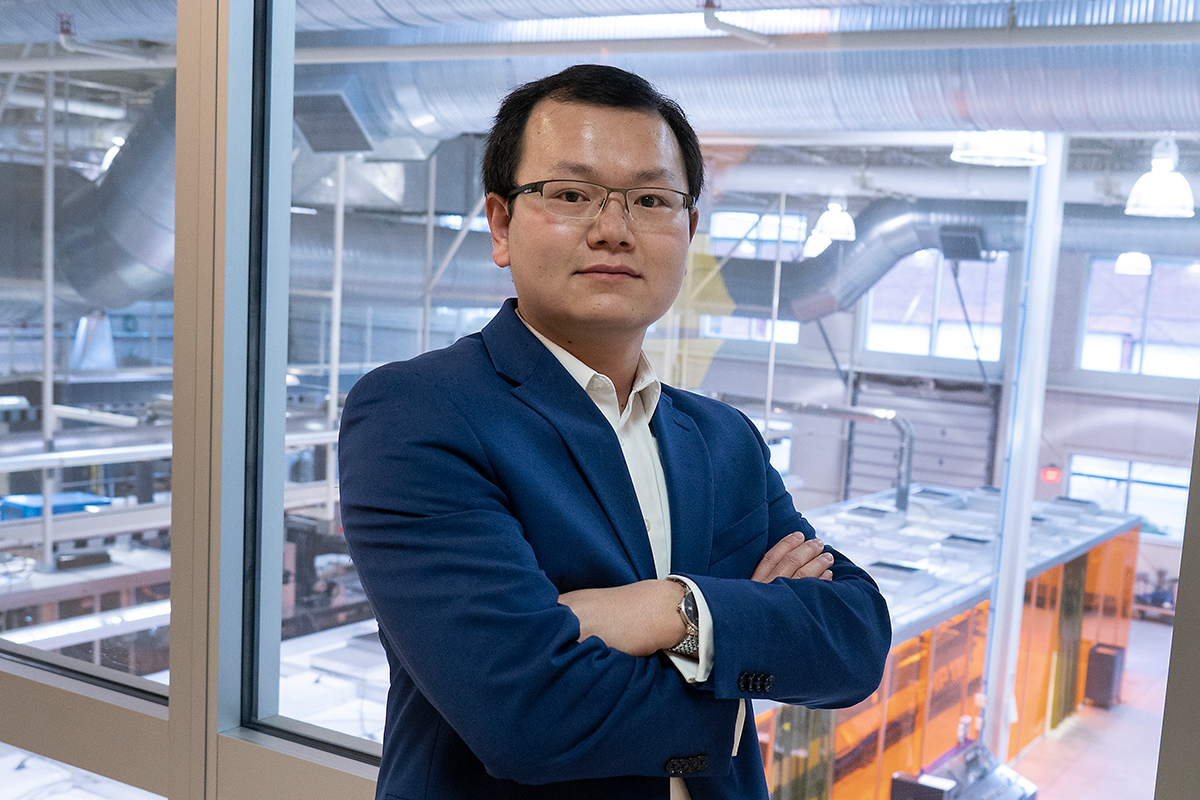 Dr. Weinan Xu
Dr. Weinan Xu, an assistant professor in the School of Polymer Science and Polymer Engineering at The University of Akron (UA), has been awarded the prestigious Defense Advanced Research Projects Agency (DARPA) Young Faculty Award (YFA).
The objective of the DARPA YFA program is to identify and engage rising stars in junior research positions, and expose them to Department of Defense (DoD) needs and DARPA's program development process. Dr. Xu will receive a grant of approximately $732,000 under this award, spanning a two-year base period with the option of extending it to a third year.
His research focuses on functional nanocomposites and their advanced manufacturing. This award will allow him to investigate a new approach for the synthesis and production of biocomposites with exceptional thermal conductivity. Such biocomposites will be critical for the thermal management of electronics because high-performance electronics generate increased quantities of waste heat that limits their performance and reliability.
The main objective of this research is to develop a green and sustainable way to produce biocomposites with high thermal conductivity, mechanical strength and flexibility. He also plans to collaborate with biology colleagues in realizing this bio-based approach.
Dr. Xu will attend the award ceremony to be held at DARPA headquarters in Arlington, VA, where he will present his work along with the other awardees.
---
RELATED CONTENT:
---
Story by CEPS Marketing.
Media contact: Cristine Boyd, 330-972-6476 or cboyd@uakron.edu.
Share