Ohio incarcerated population pursue UA degrees/work experience
10/09/2023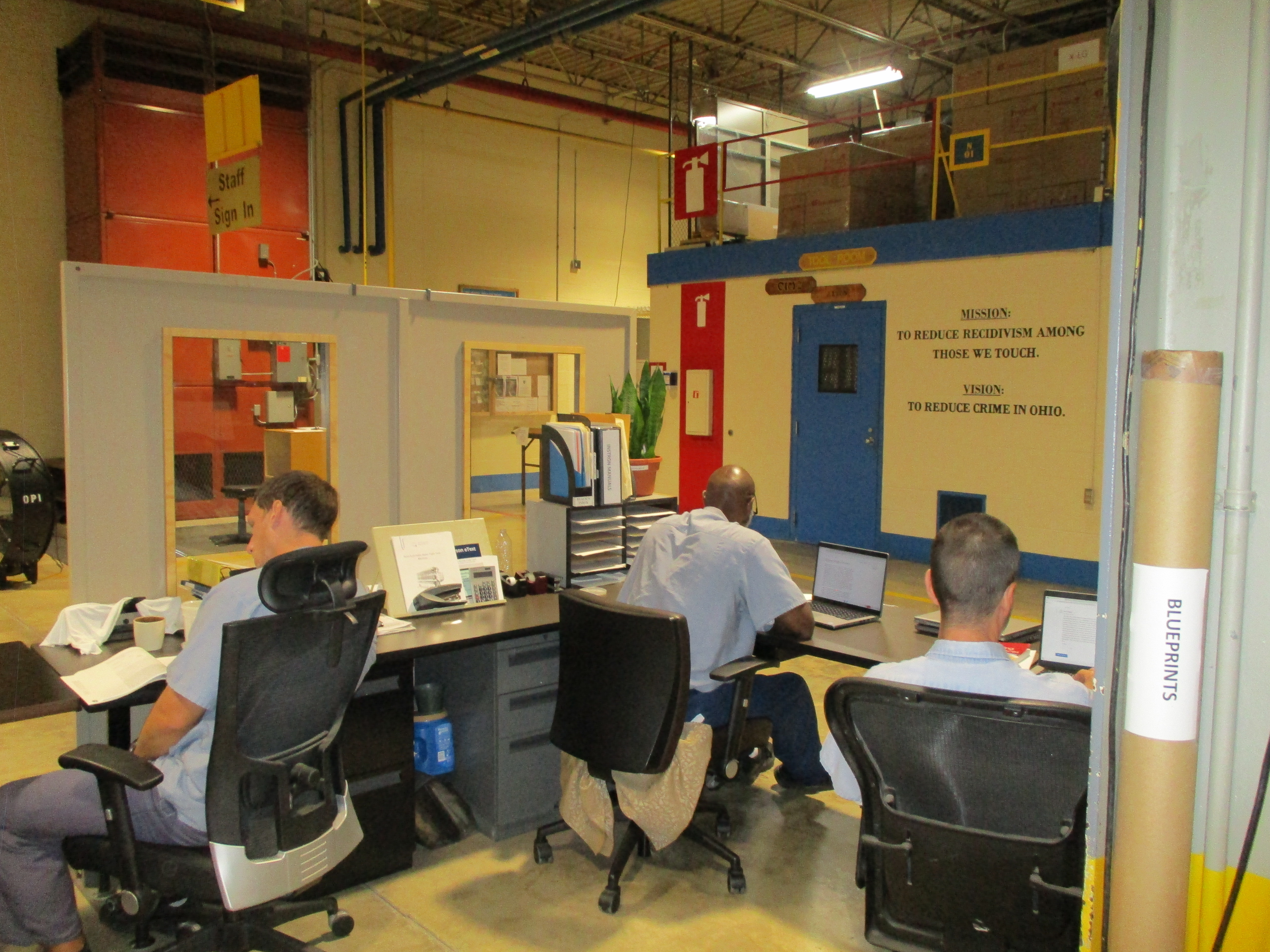 In a groundbreaking initiative at The University of Akron (UA), Ohio's prison system is set to offer incarcerated individuals an educational opportunity to receive an associate's degree, paving the way for promising employment opportunities.
This innovative program is the result of a collaborative effort between UA, Ohio Penal Industries (OPI) at Madison Correctional Facility, Summit Glove of Minerva, and American Nitrile of Grove City. Upon completion of this program, the incarcerated have been extended a job opportunity working for American Nitrile upon release, making medical, non-medical and industrial nitrile gloves.
OPI and Summit Glove have partnered with the College of Engineering and Polymer Science at UA to provide online training for inmates. The courses are taught like traditional online courses, providing a back and forth between the professors and students, despite incarceration. Participating students can earn an Associate of Technical Studies from the Buchtel College of Arts & Sciences.
Dr. Sadhan Jana, professor in the College of Engineering and Polymer Science, expressed his eagerness to share this opportunity. "UA is happy to embrace this opportunity to contribute to the intellectual growth of incarcerated adults while they are serving their time. We are glad that they can get a degree and go take up a job in the polymer industries where there is shortage of such skills."
Ann King, chief of OPI, elaborated that these are not easy courses, and the incarcerated students are working hard to earn this degree. At OPI, they want to provide this opportunity to anyone interested in obtaining a degree.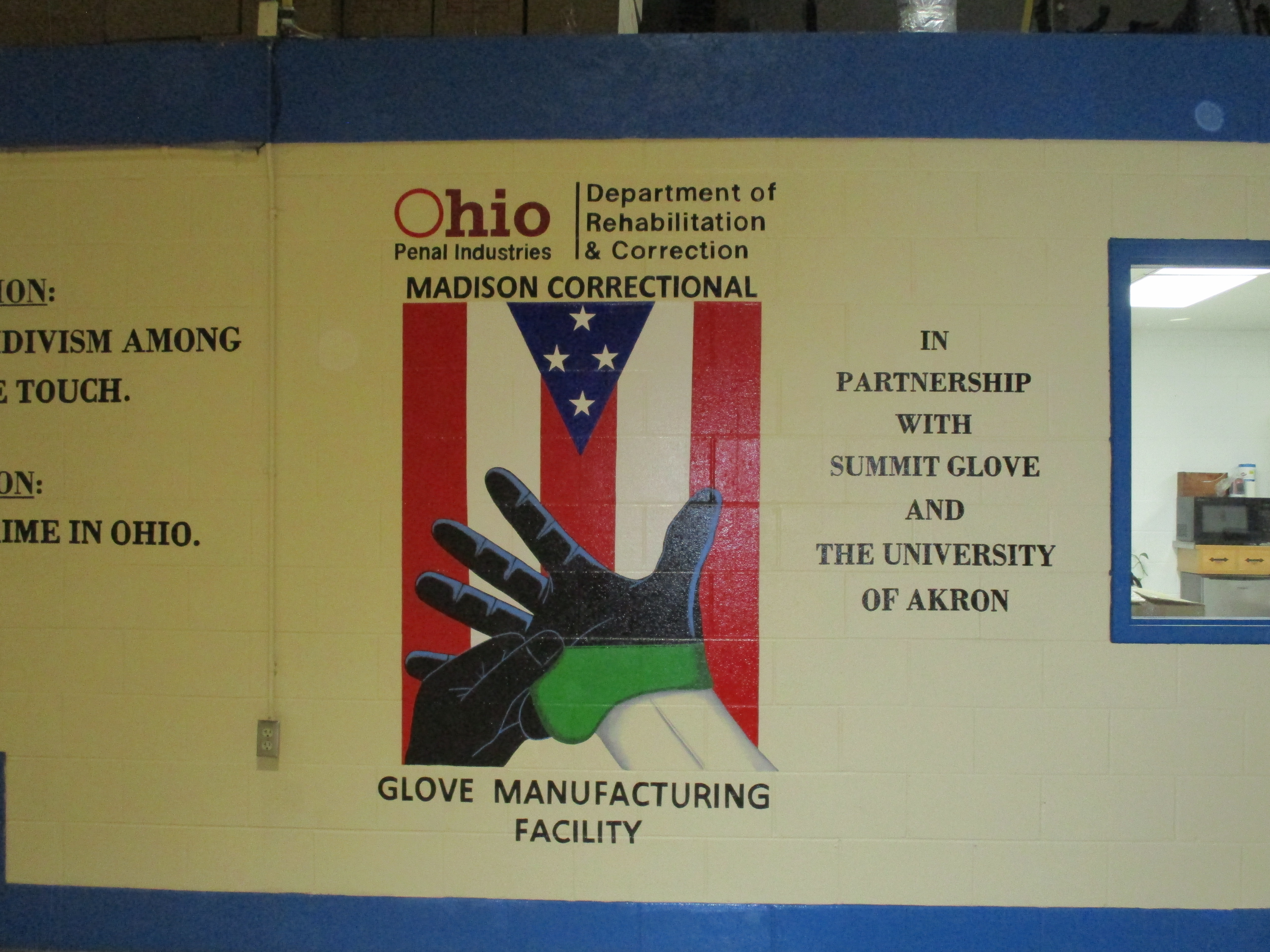 "It is important to know that with our workforce we cannot have people in class all day. So, we have created a cycle, so that everyone will get the opportunity to take these classes. We currently have 45 interested. So as one class goes through, another group will be able to go in," explained King.
OPI employs roughly 1,200 incarcerated adults in 27 different operations around the state. OPI is a program through the Ohio Department of Rehabilitation and Correction. The OPI program seeks to reduce recidivism by enabling incarcerated adults to acquire real life skills and experience that makes them better prepared to maintain employment after they are released.
"Training and education are a big part of what we do every day for our incarcerated workers," explained King. "Studies show that education, training and certifications are what helps reduce recidivism. So that's what we are trying to do and what Ohio Penal Industries is all about."
During the pandemic, the heightened demand for personal protective equipment (PPE) resulted in a critical shortage across various institutions. Recognizing this pressing issue, OPI took notice and found themselves with a group of inmates eager to expand their skillset. OPI traditionally had incarcerated workers gaged in in-house production tasks, such as manufacturing license plates and trash bags, but the urgent need for additional PPE became evident.
Extensive research led OPI to conclude that they could not undertake this endeavor without the necessary training and expertise. In response to this challenge, OPI initiated a collaboration with Summit Gloves, a decision that paved the way for a transformative project: the production of latex gloves. The intricate process involved dipping ceramic hand forms into liquid latex or alternative rubber materials, like nitrile, to meet the critical demand for protective gear.
Summit Glove is working with OPI to build a glove factory at the Madison Correctional Institution in London, Ohio. They have plans to be in production by spring 2024.
American Nitrile is also building a 530,000-square-foot manufacturing plant in Grove City and is hoping to accommodate the incarcerated adults upon their release. Jobs there will pay at least $60k per year.
---
Media contact: Cristine Boyd, 330-972-6476, cboyd@uakron.edu
Share