Resilience Beyond Limits: The Journey of Ernest Williams '10
10/26/2023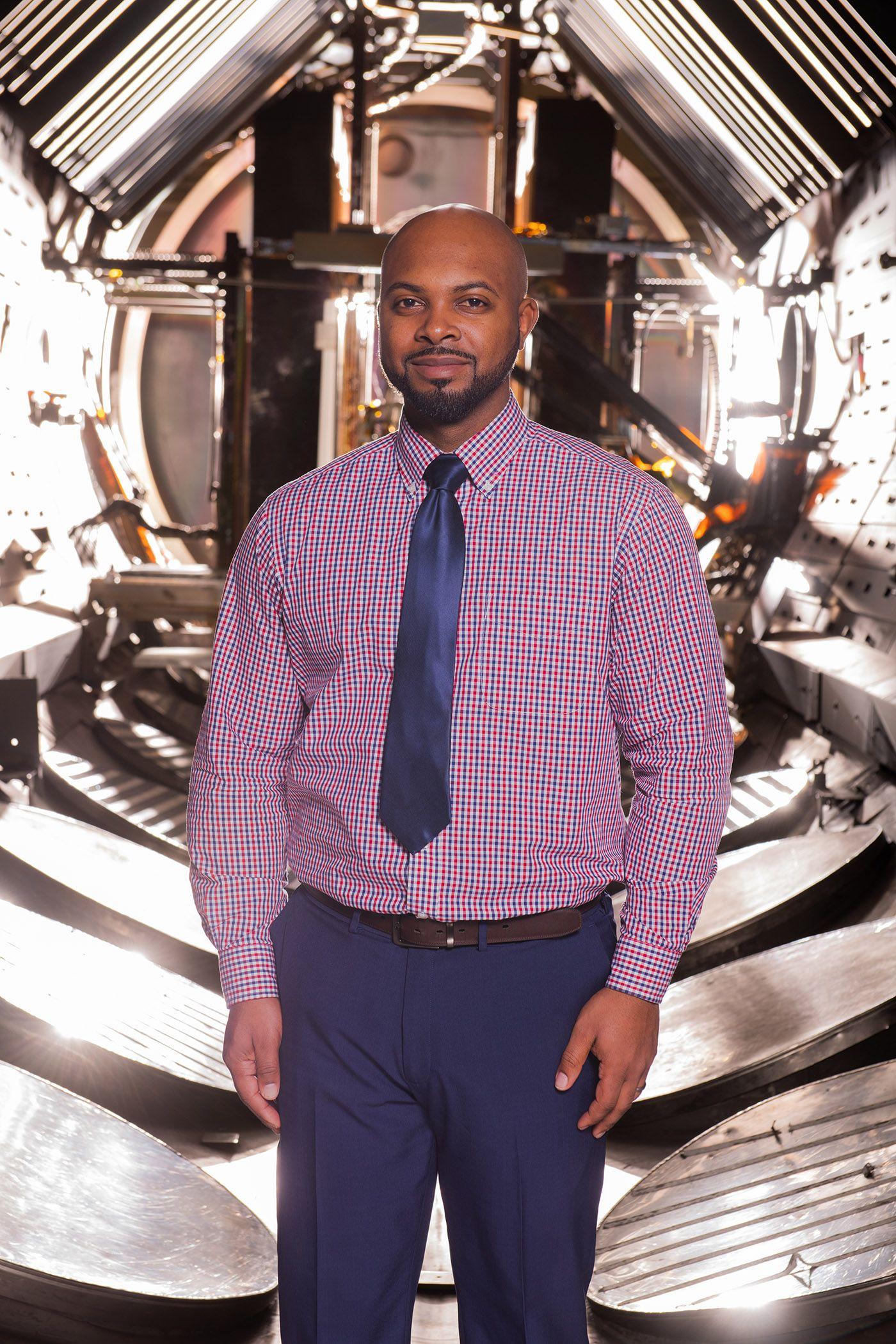 When we're young, adults always tell us to work hard, and we will go far. Most kids just ignore that advice. But Ernest Williams'10 listened.
Williams grew up in Euclid, Ohio, as one of three children. He liked learning and was looking for ways to pay for college when he learned of a scholarship the Lubrizol Corporation was giving out for aspiring engineering students. He wrote an essay and won, beating out other classmates.
He chose The University of Akron (UA) after hearing about the quality of the engineering program, the strength of the co-op office and meeting some of the professors when he visited campus. He enrolled and lived-in Grant Hall where he became a resident assistant before moving over to Garson Hall.
He then landed a prestigious co-op in Flint, Mich., with the General Motors Corporation and, on his return, was feeling more tired than ever. He was soon diagnosed with Hodgkin's Lymphoma, a type of cancer that impacts the immune system.
"Going through chemo and taking classes was rough; one semester I had to go part-time," he said. "My doctors and parents told me to go back home, but I just couldn't. I stayed busy ... working out, going to class when I could. My professors would check in with me and give me updates on what might have missed.
"After seven years, Williams graduated, but getting a job during an economic downturn was a struggle, even with his degree. He spent time working in retail and teaching courses at Cuyahoga Community College before a contractor reached out to him about an electrical test engineering job in Cleveland. It turned out that the job was at NASA Glenn Research Center.
Williams continues to work for NASA, nine years later. He now serves as a test facility manager for the Electric Propulsion and Power Lab. The lab has many purposes for NASA and private customers, but its main focus lies in the use of two large vacuum simulation chambers that simulate the space environment — the chambers are perfect for testing small engines, electrical components and spacecraft electric propulsion thrusters.
He is thankful for his time at UA in helping him to learn how to overcome adversity. "The program was tough so, because of it, I had to develop a lot of other skills to get things done," he said. "Even before I was diagnosed with cancer, that program gave me the strength not to give up. High school was easy, but college was a struggle. I didn't know how to study — I had to create relationships with other classmates, develop communication skills and learn to work well with others."
He developed these skills through coursework and his involvement with the National Society of Black Engineers, the Increasing Diversity in Engineering Academics (IDEAs) Program and in holding many different jobs on campus.
Now, Williams is enjoying life with his wife, Deanna, and daughters, Isabella (6) and Elizabeth (3). And, although he said he initially thought he would never pursue another degree, he has since earned a Master of Business Administration from Liberty University.
"For anyone going through challenges, I would encourage them to have faith, communicate your feelings to your family and friends, take things one day at a time and keep yourself motivated — exercise, work and stay busy," Williams says.
And for anyone interested in engineering, he encourages them to pursue it. "It's challenging and allows you to think outside the box. I'm a problem solver and I think it keeps your brain fresh. I am always thinking.
Story by Cristine Boyd
Share