Rethinking Race kicks off with Pulitzer Prize winning author
10/09/2023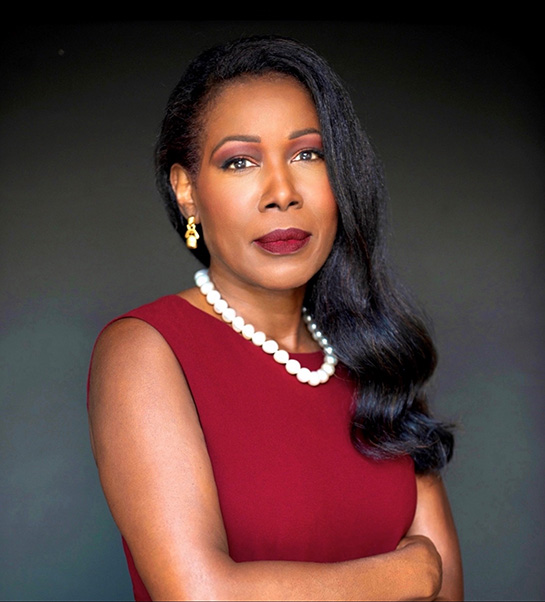 Nationally renowned journalist and Pulitzer Prize winning author, Isabel Wilkerson appears at The University of Akron, Nov. 8, as keynote speaker for the 2023 John S. Knight Lectureship Speaker Series, the highlight of the University's 2023 Rethinking Race programming events.
Wilkerson, noted author of Caste: The Origins of Our Discontents, will speak at 7 p.m. at the E.J. Thomas Performing Arts Hall, followed by a book signing. Caste, published in 2020, exposes the struggles the United States has experienced due to the preservation of the constraints and legacy of slavery that still leaves its mark on modern society. It is a portrait of an unseen America as Wilkerson elevates the stories of real people and how the nation has been shaped by what she describes as a hidden caste system that negatively affects the trajectory of human lives.
Annually, The University of Akron John S. Knight Lectureship brings distinguished writers, politicians, and other national and international figures to Akron, the hometown of John S. and James L. Knight. The lectureship was established in 1991 by the John S. and James L. Knight Foundation to honor John S. Knight, an Akron journalist and publishing giant.
Knight Foundation, established in 1950, is a social investor supporting a more effective democracy by funding free expression and journalism, arts and culture in community, research in areas of media and democracy, and in the success of American cities and towns where the Knight brothers once published newspapers.
The Rethinking Race initiative offers a series of films, performances, conversations, and keynote speakers to engage campus and the Akron community with topics related to social justice, diversity, equity, and inclusion. This year's theme is colorism and its impact on the human experience in the 21st century.
Recognized as a gifted writer and riveting storyteller, Wilkerson won the 1994 Pulitzer Prize for feature writing as Chicago bureau chief of The New York Times. She also is a recipient of the National Humanities Medal and gained national acclaim for her 2010 work, The Warmth of Other Suns, a sweeping narrative of the Great Migration – the mass exodus of African-Americans from the south to northern and western U.S. cities during the early 20th century. That work traces the history of racism in the Jim Crow south as well as the reasons – successes and failures – of those African-Americans who left the south seeking better economic and social opportunities elsewhere in the United States.
Wilkerson, who won the National Book Critics Circle Award, among other honors for The Warmth of Other Suns, has won numerous awards including the NAACP Image Award.
The event is free and open to the public. Tickets are available at the E.J. Thomas Hall box office.
For more information on the Rethinking Race series, visit the website, https://www.uakron.edu/race/.
Share