Spotlight in Service of the Public Good: The Inspiring Journey of REAL
09/21/2023
In the bustling heart of Ohio at the LeBron James Family Foundation (LJFF) School of Education at The University of Akron, two remarkable individuals, Laura Frias and Dr. Devon Carter, have embarked on a transformative mission to bridge the gap between education and engagement in inner-city schools.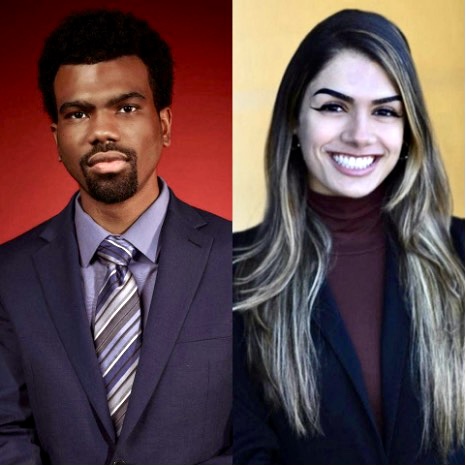 Dr. Devon Caret and Laura Frias.
Their creation, the non-profit organization REAL (Recognize Education And Learning), has set the wheels in motion on a path of educational empowerment through hip-hop, movies, and pop culture. Their dedication and innovative approach have not only earned them a place on Forbes Cleveland 30 under 30 for 2023, but they serve as inspiration in the communities they serve.
Carter's journey as a student and a basketball player laid the foundation for REAL's philosophy. Drawing motivation from his own experiences, Carter, an assistant professor of practice in the LJFF School of Education, realized that the power of education could be amplified through creative mediums that resonate with today's youth. Frias, coordinator of school partnerships & student development at the LJFF School of Education, brought her expertise in education policy to the table. She is also a graduate student pursuing her Doctorate of Philosophy in Educational Studies.
REAL's mission is clear and powerful: to influence and recognize the importance of education by celebrating educational achievements and sharing positive educational news. This duo strives to increase awareness of the transformative opportunities education can provide. Their unique approach infuses energy and style into education, making it more appealing to students of all ages.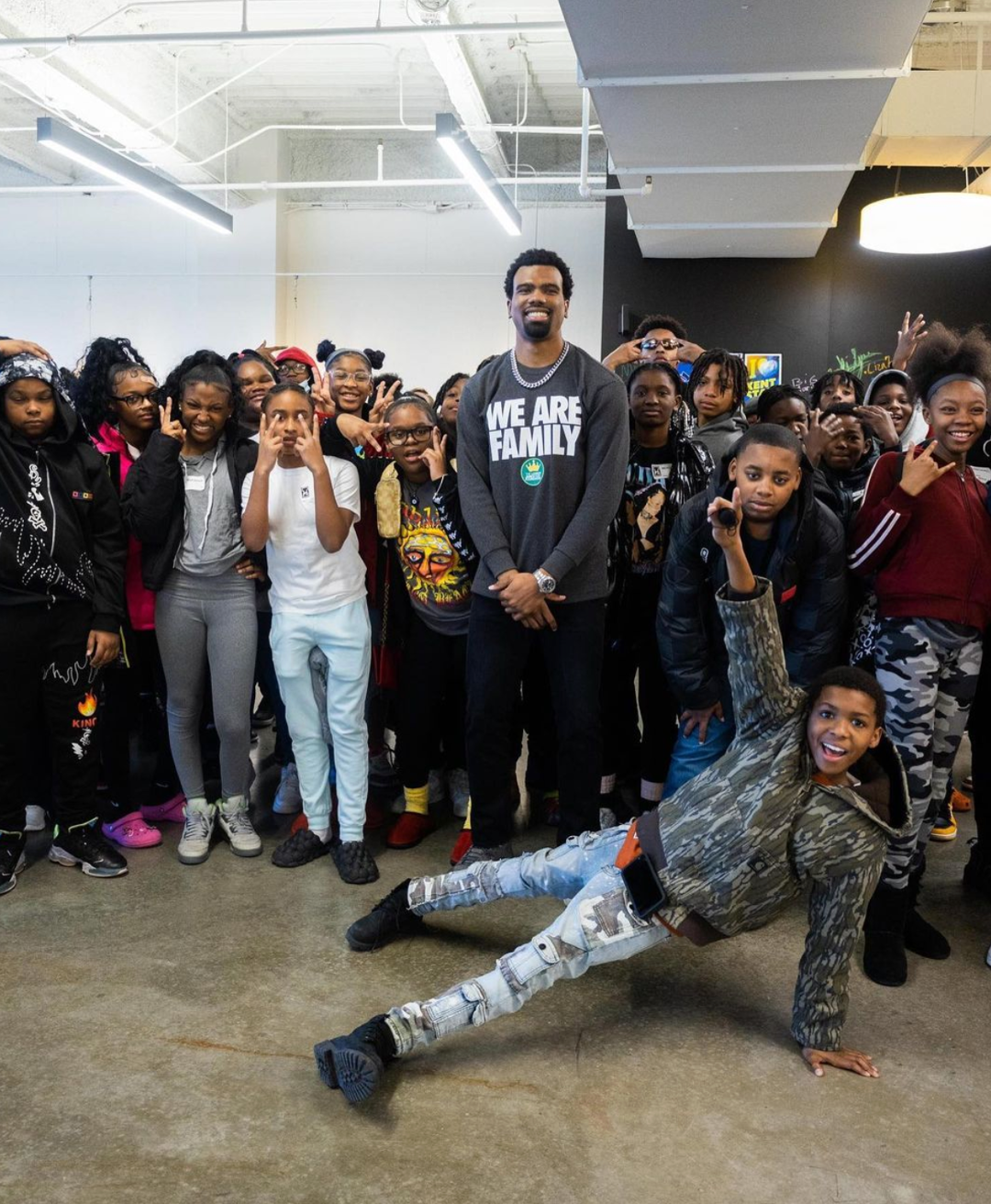 Dr. Carter visits students at Akron's I PROMISE school.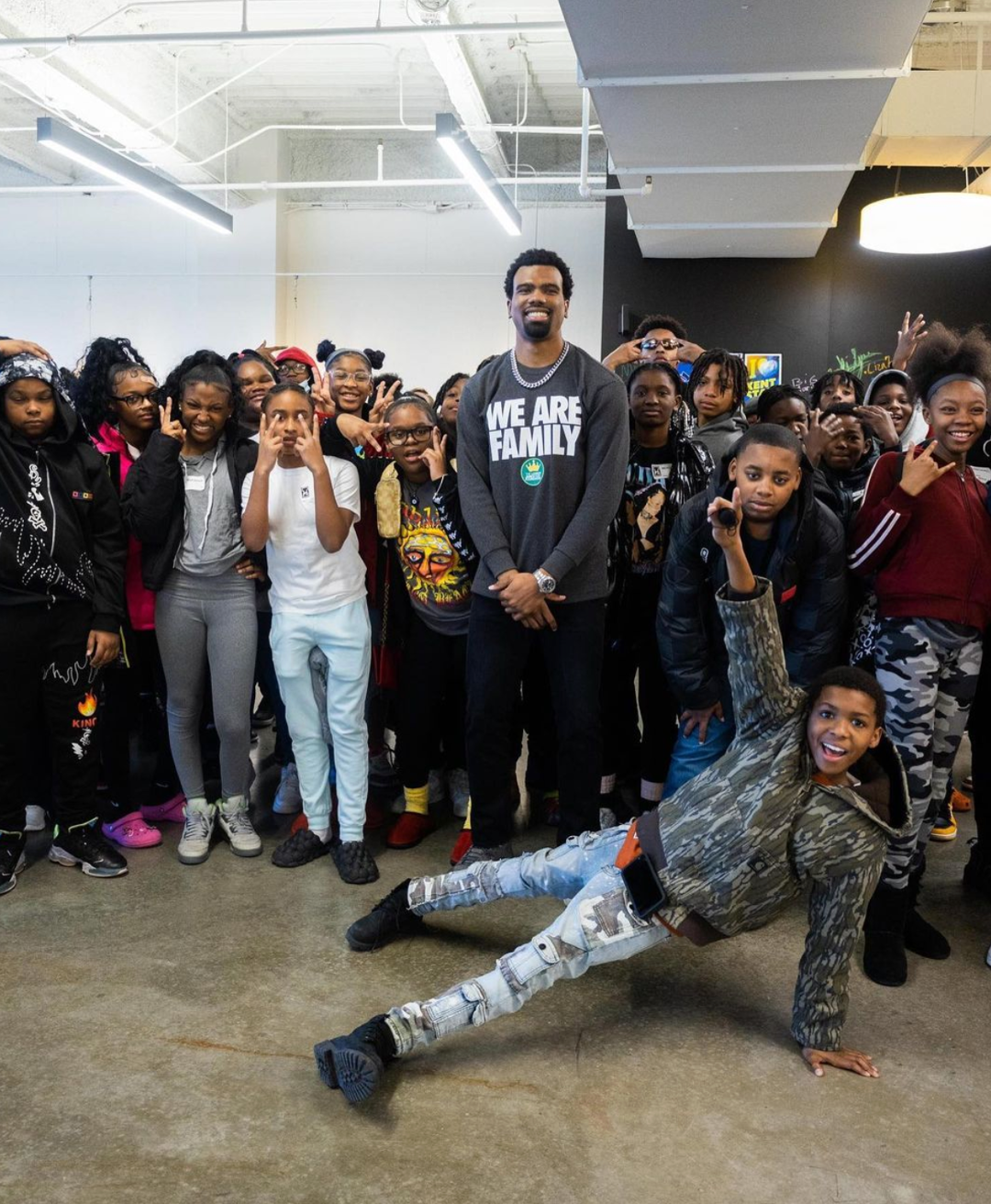 Dr. Carter visits students at Akron's I PROMISE school.
One of REAL's key strategies is to apply positive athletic concepts to the classroom, creating a seamless bridge between sports and academics. This approach has helped students grasp the values of Honesty, Loyalty, Belief, Wisdom, Effort, and Appreciation, nurturing them into well-rounded individuals.
The non-profit's impact extends beyond the classroom. REAL leverages social media to spread positive educational strategies and achievements, building a community that embraces the significance of learning. They also host events that celebrate educational success, fostering a culture where education is cherished and revered.
Throughout 2023, Laura Frias and Dr. Devon Carter have been out in the community, leaving their mark on schools and communities across Ohio, Pennsylvania, and beyond.
In August, they inspired students at John Hay High School of Science and Medicine in Cleveland.
July saw them leading a workshop for young achievers selected by Akron Public Schools & GEAR UP, imparting REAL values while having fun.

Dr. Carter leads a workshop for young achievers selected by Akron Public Schools & GEAR UP
They shared their intervention workshops at the NCCEP/GEAR UP Annual Conference in San Francisco in July.
At Mound Elementary School's promotion ceremony in June, they encouraged the next generation.
In March, they engaged students at the I Promise School in a fascinating discussion about hip-hop and education.
Dr. Carter was the keynote speaker at the Cleveland Metropolitan School District National Signing Day in February.
They kicked off the year in January by visiting Bard High School Early College in Cleveland, spreading the message of the importance of education.
Laura Frias and Dr. Devon Carter's tireless efforts with REAL have created a ripple effect of inspiration and motivation in the communities they serve. Their innovative fusion of hip-hop culture and education has unlocked doors to a brighter future for countless students, reinforcing the belief that education is not just a path to success but a journey worth celebrating. As they continue their remarkable journey, one thing is clear – REAL is making education real, relevant, and riveting for all.
Share