Student Organization Spotlight: Roundnet Club
11/21/2023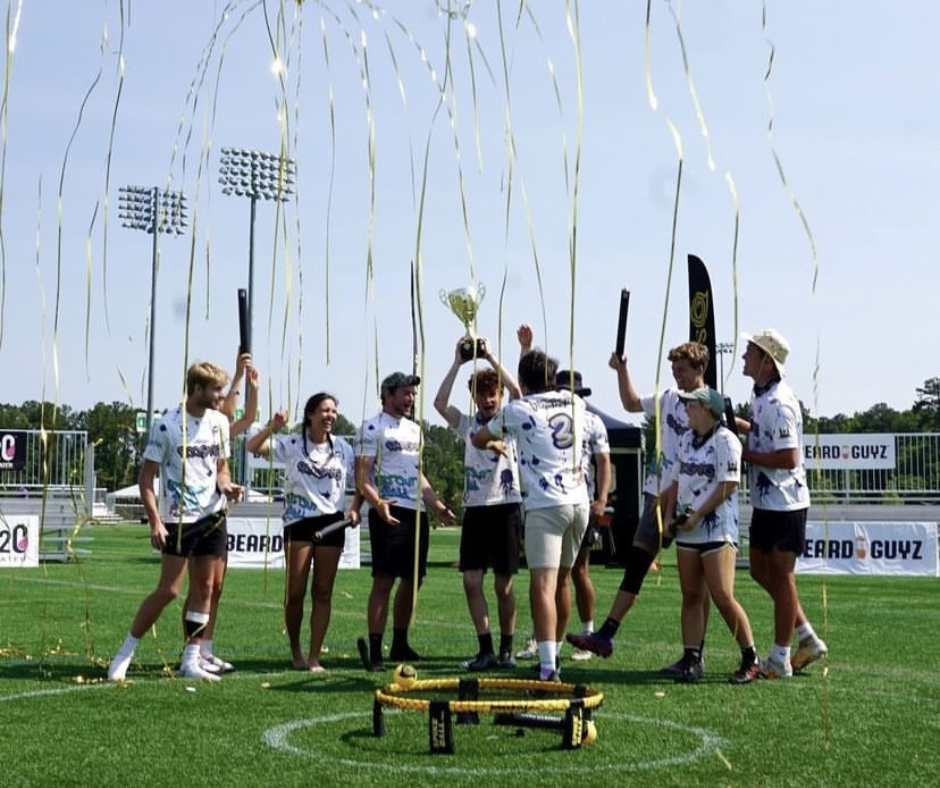 The University of Akron (UA) is home to almost 300 student organizations, covering a wide range of interests and majors. Each of these groups has its unique mission and focus, offering students a wealth of opportunities to get involved on campus. To make it easier for students to find the perfect organization and explore their options, UA offers RooConnect, an online portal that lists student groups and upcoming activities.

To help students in their search for the perfect organization, UCM will be highlighting student-led organizations, with Q&As featuring club presidents or advisors.

Student Group: Roundnet Club
President: Andrew Sullivan fourth-year accounting major

Q: What is the mission of the Roundnet Club?
A: To introduce students to the game of Roundnet, meet new friends and build the Roundnet community at UA.

Q: What events, gatherings and activities does the Roundnet Club host?
A: We host weekly practices and casual tournaments throughout the school year.

Q: Why should a student join the Roundnet Club?
A: It is a great way to meet new people during the semester, join a fun community of people and learn how to become a better Roundnet player.

Q: How does Roundnet Club prepare students for their future careers?
A: Our club participates in local tournaments against other colleges, and provides a great opportunity for members to meet new people and get out of their comfort zone. It will also help build communication skills and possibly build connections with people throughout the U.S. with the same career paths.

Q: Does Roundnet Club compete in any competitions, if so, please explain the competition.
A: We compete in a sectional tournament each semester and we also participate in the College Roundnet National Championship every year. For each tournament, we bring five teams representing Akron and we face off against other colleges. Whichever team wins three out of the five games is the winner.

Q: What significant achievements, awards or honors has the Roundnet Club received?
A: We won the 2023 College Roundnet National Champions and are three-time Central Sectional champions.

Q: What is one goal the Roundnet Club hopes to achieve in the future?
A: Our goal is to get students interested in learning more about the Roundnet community and for our newer members to continue the club once all of the founding members graduate.

Q: Where does the Roundnet Club meet, and what time?
A: We don't have a current set day and time during the winter, but we do have a GroupMe that people can join where we will determine when and where we want to play.

Q: Is there anything else that you would like to say about the Roundnet Club?
A: We are always looking for new members whether you are a competitive or casual player. We are a very laid-back club, and we can't wait to meet you!
Share