The New Crouse Hall
11/14/2023
The face of Buchtel Common has changed over the years as buildings age and student needs evolve. The newest changes are reflected in Ayer and Crouse Halls.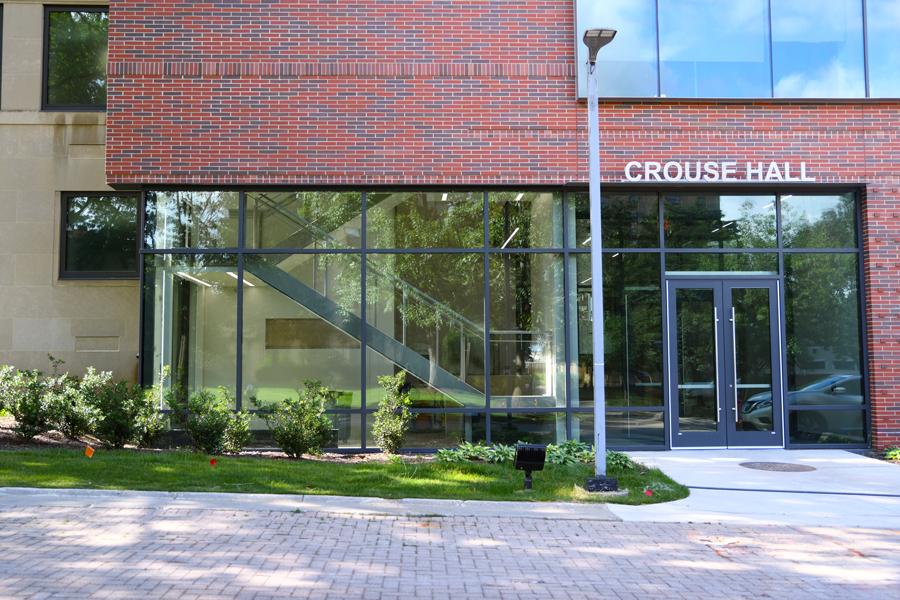 Front entrance of 17,000-square-foot expansion.
As two of the oldest buildings on campus that had not yet undergone significant renovation, both Ayer and Crouse Halls had surpassed their useful life expectancy.
Funded by capital appropriation dollars from the State of Ohio, Ayer Hall, a four-story building constructed in1947, was demolished in 2021. The 48,000-square-foot Crouse Hall, originally built in 1948, underwent renovation, including a 17,000-square-foot expansion to provide more updated teaching and learning spaces. Ayer Hall had most recently served as the location for the Department of Physics, Akron Early College High School, as well as the Office for Academic Achievement Programs. Crouse Hall was originally only home to the Department of Geosciences, but now with the expansion, the Department of Physics will also be housed there. Additionally, the building's expansion features two general-purpose auditoriums and multiple general-purpose classrooms that can be used by a variety of disciplines, as well as ADA-compliant bathrooms, gender-neutral single-stall restrooms and lactation spaces.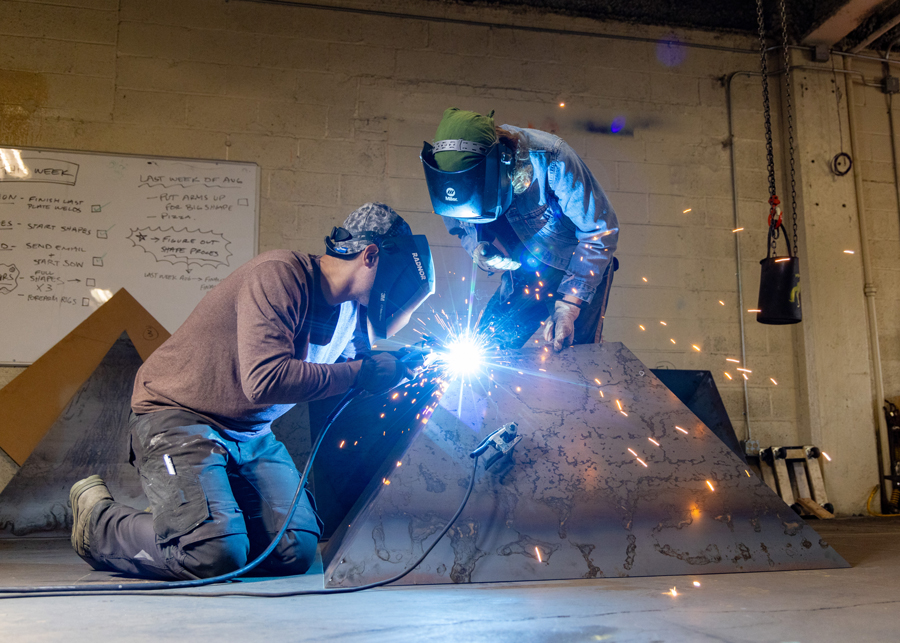 Artist Michael Marras and Liam Kidd, sculpture student at Myers School of Art, working on the art sculpture as shown. Photo credit: Tim Fitzwater.
Through the consolidation of the buildings into a unified structure, the University successfully discovered efficiencies that were previously absent. These newfound advantages include reduced maintenance demands and enhanced energy efficiency.
The updated Crouse Hall also showcases technologically enhanced classrooms and energy-efficient windows, among other notable enhancements. Presently, the former site of Ayer Hall boasts lush greenery, trees and a new art sculpture.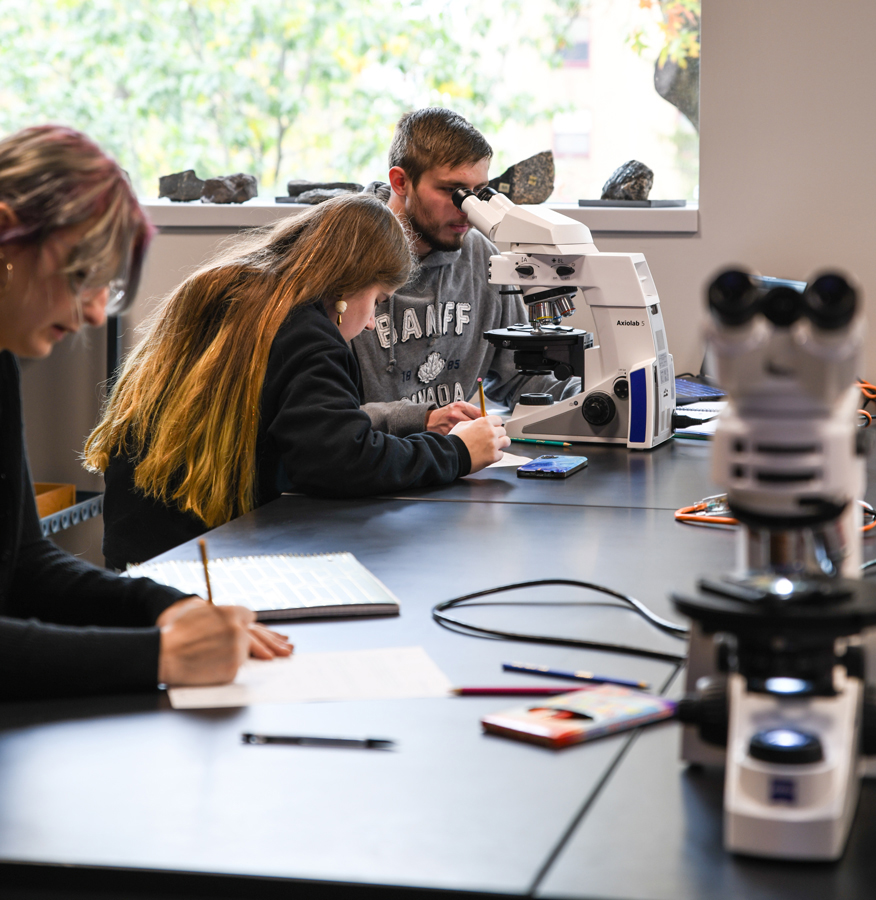 Newly renovated classrooms and study areas are found within the new Crouse Hall.
Andrew Hostetler, director of architecture and design, remarked, "The changes help to better connect our pedestrian pathways on campus, making the center of campus more accessible to all."
For state-funded projects, it is required that 1% of the total appropriation is allocated for the acquisition, commissioning and installation of artwork. For this project, Michael Marras, a sculpture artist formerly based in Akron, constructed a 25-foot metal sculpture that has been placed on the land where Ayer once stood. This sculpture pays tribute to physics and geosciences and their connection with fundamental principles of the Earth.
Share