UA receives $1.5 million for continued support of Choose Ohio First STEMM Scholarship Program
04/07/2022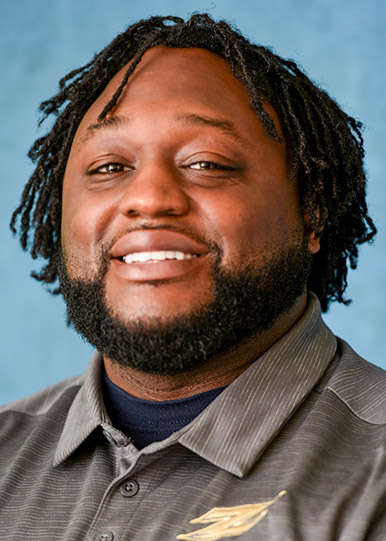 Avis Brown
The University of Akron (UA) was recently awarded $1.5 million from the State of Ohio to support its Choose Ohio First STEMM Scholarship Program, which aims to recruit and graduate more students in the fields of science, technology, engineering, mathematics and medicine (STEMM). The state will distribute the award over a five-year period to fund scholarship awards and other benefits for students in these STEMM areas.
"This award will enable the University to provide financial assistance to more students who come to Akron to pursue their careers in STEMM and continue to help graduate them to become productive members of society," said Avis Brown, director of UA's Office of Academic Retention and Support. "It also reinforces our partnerships with organizations, locally and nationally, since these students are required to participate in experiential learning opportunities."
UA began the program in 2009 with a grant provided by the State of Ohio, and has long been one of the largest and strongest programs in the state, owing to its openness to recruit hard-working students from backgrounds that are typically underrepresented in STEMM fields. Year to year, retention rates for UA's Choose Ohio First program students have been more than 90%.
"Preparing students for successful careers in Ohio is a top priority for the University," said UA President Gary L. Miller. "I am grateful for the understanding that Gov. Mike DeWine, Lt. Gov. Jon Husted and Ohio Department of Higher Education Chancellor Randy Gardner have of the vital role we play in preparing the state's current and future workforce."
Among the eligibility criteria, Choose Ohio First Scholars at UA must be an Ohio resident majoring in a STEMM field as a full-time student on the main UA campus. Once on campus, they are supported by numerous academic and retention support programs and diverse professionals. Students in the program also have access to the full range of services offered through UA's Career Services and co-op offices, all of which support student outcomes outside the classroom.
"Thanks to this award, we can continue to enhance student support by helping to fund their research projects as part of their majors and providing assistance to students planning to attend graduate school," Brown said.
The value in UA's program is not only recognized by the State of Ohio with this year's award, but also from the nearly $6 million UA received last year, which was the largest amount among Ohio universities statewide to be awarded that year.
For more information about the Choose Ohio First program, visit the webpage for the Office of Academic and Retention Support.
---
Media contact: Alex Knisely, 330-972-6477 or aknisely@uakron.edu.
Share