UA recognized by state for response to sexual violence through prevention, awareness and partnerships
10/18/2022
The University of Akron (UA) was recently recognized by the Ohio Department of Higher Education (ODHE) for its commitment and dedication for the prevention of and response to sexual violence through the Department's Changing Campus Culture initiative.
As part of the initiative, UA met all five recommendations ODHE asked of Ohio's college campuses:
Use data to guide action;
Empower staff, faculty, campus law enforcement and students to prevent and respond to sexual violence through evidence-based training;
Communicate a culture of shared respect and responsibility;
Develop a comprehensive response policy; and
Adopt a survivor-centered response.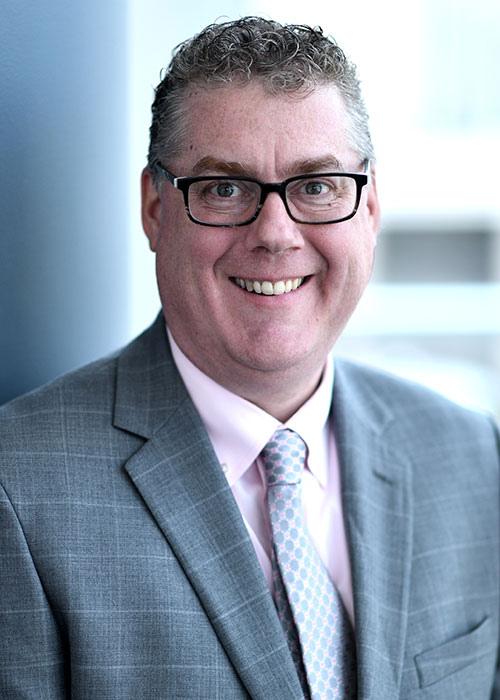 Mike Strong
"Most of the work we're doing doesn't have a magic idea or a hidden gem," said Mike Strong, associate vice president and dean of students at UA. "In order for us to succeed in prevention and awareness on the difficult topic of sexual violence, everyone on this campus must be plugged in and care about it. One person alone cannot solve this problem because it's so much bigger than that."
Strong attributes the state's recognition of UA to several annual events and programs aimed at spreading awareness of sexual violence prevention.
During Sexual Assault Awareness Month in April, the campus welcomes sexual assault survivors to share their stories with students to build support around standing up against sexual violence and domestic abuse. Prominent speakers such as Katie Hnida, the first female to score in a NCAA Div. I football game as a placekicker for the University of New Mexico Lobos, and activist Tarana Burke, who launched the #MeToo movement, have also shared their stories of overcoming adversity.
There's also a huge focus on prevention, which Chelsea Polly, UA's associate director of inclusion and equity and Title IX coordinator, said is one of the most important components in minimizing sexual violence.
"Being able to recognize red flags that indicate violence or abuse in relationships is so important for people to know," said Polly. "One thing I tell students I'm training is that they don't know how to say 'no.' Sometimes people can be too cordial when turning down unwanted advances, so we teach students how to firmly and directly tell someone 'no' when they notice red flags."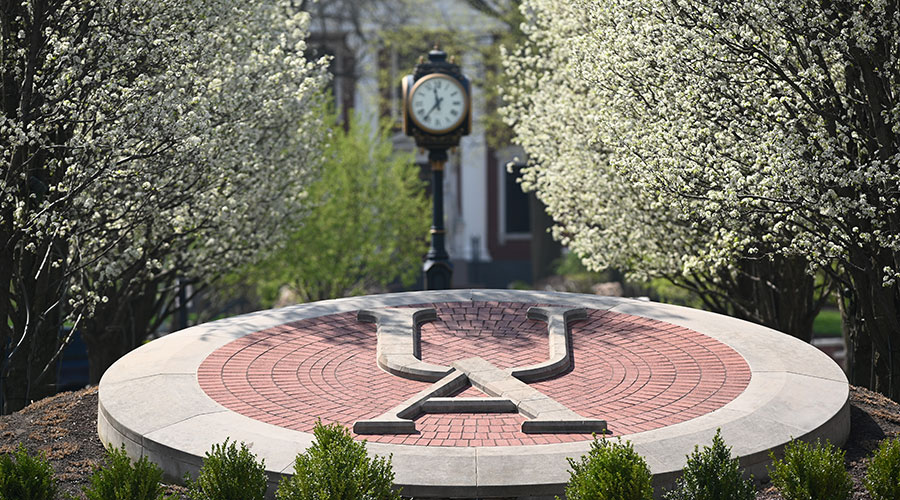 UA was recently recognized by the State of Ohio for its commitment to sexual violence awareness and prevention.
UA's efforts have also benefited from partnerships with agencies such as the Hope and Healing Rape Crisis Center of Medina and Summit Counties, which allows UA to have an on-campus advocate through an agreement with the organization. Trainings and workshops with members of The University of Akron Police Department and the City of Akron Police Department enable the campus and city to have partnered responses to students in need.
And students are engaged in the initiatives and are enabled to start their own groups. One such program, called Leverage, Insight, Freedom and Truth (LIFT), was started in 2018 by a doctoral student and is designed for men to help themselves become better at counseling and civility, and engage in empathy.
"That's a wonderful program with great engagement built around the idea that toxic masculinity is bad for health and relationships, so they wanted to address that," said Strong.
Programs like that can have a huge impact, said Polly.
"More preventive programming with peer involvement is crucial because students can pull peers into prevention and awareness events," said Polly. "Students are some of our best advocates because they might be familiar with trends in dating violence or that peers are often the ones students go to in times of stress. Everyone looking out for each other can make all the difference."
The Changing Campus Culture initiative was launched in 2015 to gain a better understanding of the diverse needs of Ohio's colleges and universities, with input sought and received from campus presidents, advocacy groups and campus and community experts statewide. As a result of this collaborative approach, ODHE released its Changing Campus Culture report and recommendations, which build upon the existing work already underway on many Ohio college and university campuses.
---
Media contact: Cristine Boyd, 330-972-6476 or cboyd@uakron.edu
Share