University of Akron hosts open house for adult students
09/26/2022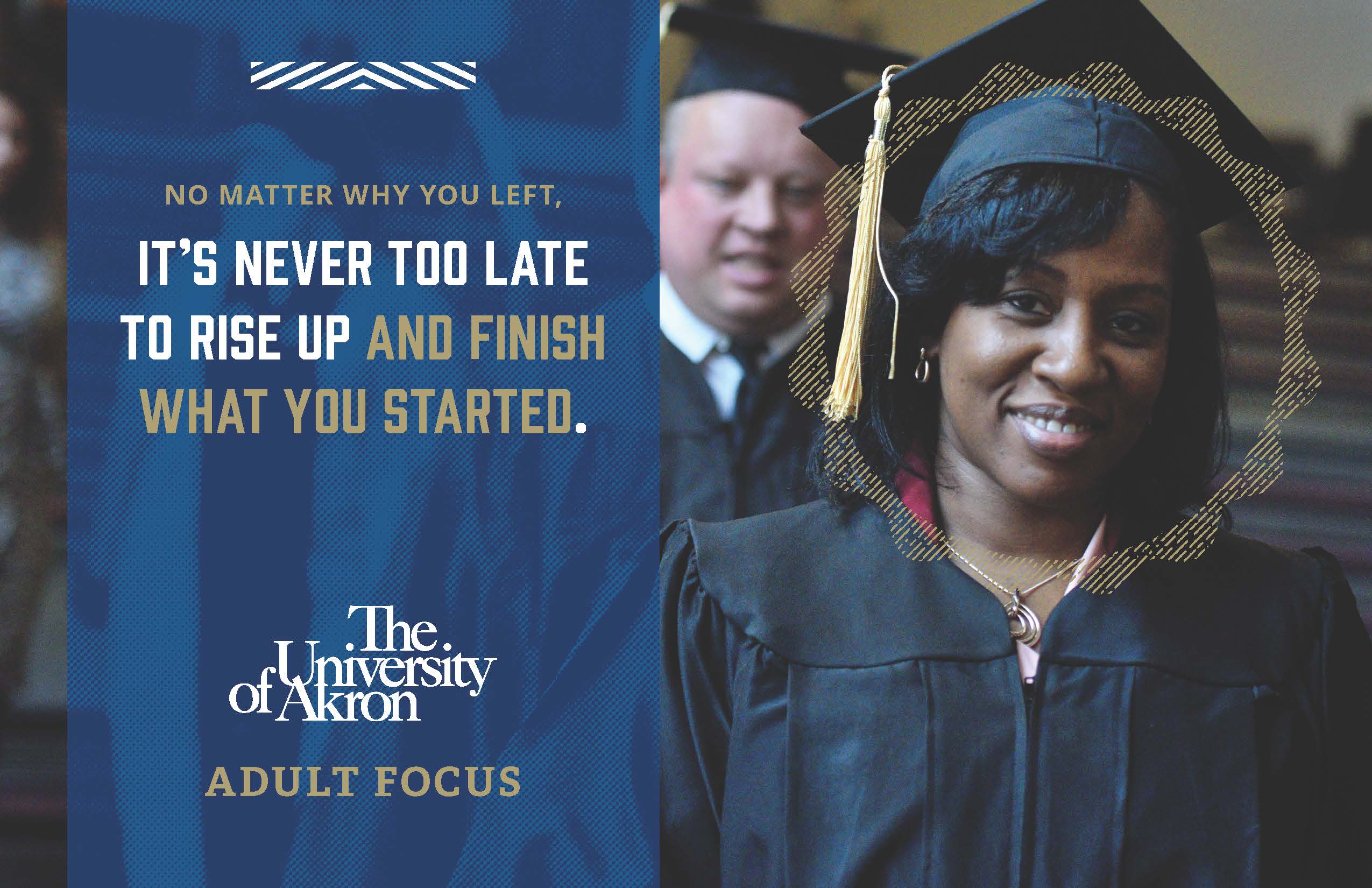 Adults interested in returning to the classroom can learn more about the programs available and the assistance offered to help them meet their goals during The University of Akron's (UA) Adult Focus Open House. The event will take place on Sept. 28 at 9 a.m. in room 467 of the Polsky Building.
Scott Roberts, associate director of Adult Focus, says the Open House will spotlight the resources and support available to non-traditional students, such as academic advising, financial advising, benefits for veterans, employment opportunities, and adult-centric scholarships for non-traditional students promoted by UA Adult Focus.
Roberts and his team understand that it can be tough to return to college as an adult learner. "Beyond their work and their family, they need to know that they are academically supported on campus," he says.
UA Adult Focus strives to build relationships with all members and seamlessly integrates college life into their lives. "We are helpers here," said Roberts. "We are trying to get them to graduate; we are trying to create a good place where everyone can learn."
For more information, visit uakron.edu/uaaf/.
Share