Vice Provost Joe Urgo set to retire
04/13/2022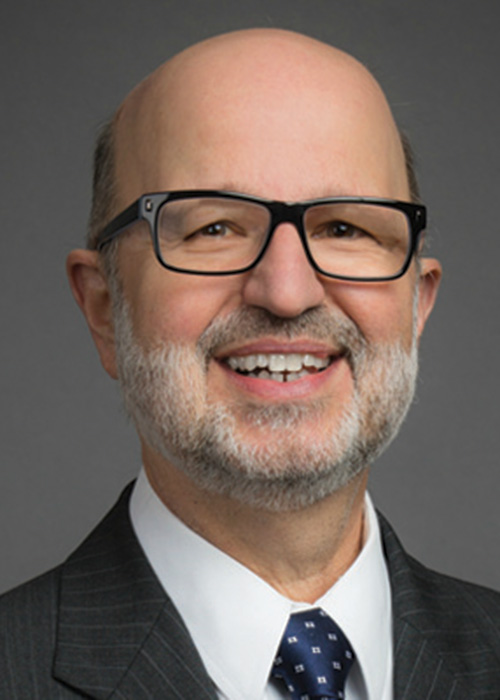 Dr. Joseph Urgo
Dr. Joseph Urgo, vice provost of student pathways in the Office of Academic Affairs and interim dean of the Williams Honors College, is retiring. He arrived at UA in 2019 to serve as interim executive vice president and provost.
The campus community is invited to celebrate Urgo's retirement with a reception from 4:30 p.m. to 6:30 p.m. on Friday, April 22, in the School of Law McDowell Common. Refreshments will be served and remarks will begin at 5 p.m.
Urgo led efforts to attract and retain students who entered the University. He was also instrumental in planning and implementing UA's return to campus during the pandemic, leading a team of more than 60 individuals from across the University. He was also a member of a group of leaders from Ohio's public universities that worked to develop protocols to guide decisions regarding UA's operational aspects.
He also served for one year as interim dean of UA's Buchtel College of Arts and Sciences, and chaired the AkronArts Committee on Re-imagining University Arts Programs for Community Revitalization that developed the AkronArts initiative plan announced last year. Urgo also supported UA's "Affirming Our Promises" Strategic Planning Initiative, and chaired the Advising Task Force resulting in a series of strategic recommendations to support student success.
Urgo came to UA from the University of North Carolina Asheville, where he was interim chancellor and provost. Prior to those positions he had worked at a number of higher education institutions, including at one point with UA President Gary L. Miller. Urgo was preparing to retire to his wife Lesley's hometown of Akron and work part-time for an academic consulting firm when Miller asked Urgo in October 2019 to step into the interim provost position.
"This University of Akron 'coda' to a career that has taken us to seven institutions, public and private, as professor, department chair, dean, provost, president and chancellor, has been a tremendous concluding experience," Urgo said. "I've drawn on previous challenges and achievements to suggest models for action and consideration at Akron. Working with Gary Miller again has been a pleasure – he and wife Georgia Miller are true Zips. What I have found throughout UA are some of the most dedicated faculty and staff that I have encountered anywhere. The University of Akron is a great public, urban university in a city and region where Lesley and I feel at home."
---
Media contact: Cristine Boyd, 330-972-6476 or cboyd@uakron.edu
Share