Dr. Terry O'Sullivan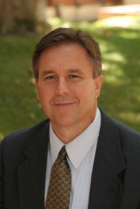 ---
Biography
Terry O'Sullivan is Associate Professor at the University of Akron. Until September 2008, he was a researcher for 4 years at the University of Southern California's Center for Risk and Economic Analysis of Terrorism Events (CREATE), a Department of Homeland Security Academic Center of Excellence. Both his U. Akron and USC research have dealt with homeland security broadly, and global public health security policy, particularly the risk and dynamics of catastrophic infectious diseases threats from naturally occurring infectious disease outbreaks such as influenza and SARS, and from biological terrorism. Specific areas of expertise include public health disaster and emergency medical planning and response policy for threats such as H5N1 avian influenza; biological terrorism; threats to the civil aviation (e.g., from MANPADS and other weapons) and transportation sectors; and disasters in general (natural or man-made).

Recent written work includes a forthcoming book chapter, "Critical Biosecurity Infrastructure Protection Systems, Comparative Disaster Risk Analysis and International Relations," in Global Critical Infrastructure Protection and Security, edited by Stefan Brem and Peter Forster (book currently in editing process for publication in 2009); a chapter, "The 'Forgotten' Dimensions of Homeland Security: Natural Disasters, Biological Terrorism, and Comparative Catastrophic Risk," in Paul Viotti et al. editors, Homeland Security: The Strategic Quest (Taylor and Francis); a CREATE report, "External Terrorist Threats to Civilian Airliners: A Summary Risk Analysis of MANPADS, Other Ballistic Weapons Risks, Future Threats, and Possible Countermeasures Policies"; a chapter, "Fear in a Handful of Dust: Risks and Responses to Global Bioterrorism," in The McGraw-Hill Homeland Security Handbook; an article coauthored with CREATE director Detlof von Winterfeldt in Decision Analysis, entitled, "A Decision Analysis Tool to Evaluate the Cost Effectiveness of MANPADS Countermeasures"; and a CREATE and International Studies Association Annual Conference paper on the risk variables for use of smallpox/variola virus as a bioterrorism agent.

Among other projects, Dr. O'Sullivan is currently working on a book, tentatively entitled, "Disease, Death and Disruption: The Politics of Globalization, Bioterrorism and Catastrophic Infectious Disease Outbreaks." He recently worked with colleagues and the state of Wisconsin, analyzing consequence management issues for government related to the pandemic influenza threat, and was also part of a team that developed an emergency response/transportation plan as part of a mandate by the federal Cities Readiness Initiative (CRI), for Los Angeles County Department of Health Services, which would employ the Strategic National Stockpile (SNS) in case of a bioterrorist anthrax attack.
---
Education
Ph.D. University of Southern California
---
Courses
3700: 336 Homeland Security: Policy & Process
3700: 337 Terrorism: Perpetrators, Politics & Response
3700: 352 Terrorism and the Constitution
3700: 352 Weapons of Mass Destruction
3700: 413 Global Public Health Threats
---
Areas of Responsibility
Comparative & International Politics, Public Policy
---