Dr. William H. Schneider IV.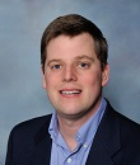 Title: Associate Professor
Dept/Program: Civil Engineering
Office: Shrank Hall North 160
Phone: 330-972-2426
Fax: 330-972-6020
Email: whs4@uakron.edu

---
Biography
Education
PhD Civil Engineering, 2003, Purdue University
MS Civil Engineering, 2001, Purdue University
BS Civil Engineering, 1998, Purdue University
Professional Experience
Prior to joining the University of Akron, Dr. Schneider spent over two years at the Texas Transportation Institute (TTI) in College Station, Texas. While at TTI, he was a key researcher involved in the following projects:
developing predictive models for estimating speeds of vehicles traveling in urban right-turn lanes
incorporating safety in the highway design process
work zone speed compliance and safety
the development of ITS performance measures that are used by the state traffic management centers
and the environmental analysis of the Trans Texas Corridor (TTC).
In addition to these projects he also has extensive experience in developing datasets that incorporate Texas Department of Public Safety and Texas Department of Transportation records. These datasets in association with data mining techniques, cluster, and Bayesian analysis helped provide valuable information that answered many TxDOT questions including "is it safer to have four-lane rural highways with no shoulders, or two-lane highways with wide shoulders."
Research Interests
Transportation air quality
ITS data management
The impacts of geometric design on safety and operations
Professional Affiliations
American Society of Civil Engineers (ASCE)
Institute of Transportation Engineers
Friend of the Transportation Research Board Highway Safety Manual Task Force
---
Education
PhD Civil Engineering, 2003, Purdue University; MS Civil Engineering, 2001, Purdue University; BS Civil Engineering, 1998, Purdue University
---