Janice D. Yoder, Ph.D.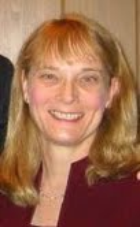 ---
Biography
Dr. Yoder received her Ph.D. in Social Psychology from the State University of New York at Buffalo in 1979. She is the Editor of Psychology of Women Quarterly (pwq.sagepub.com). Her research interests include understanding gender differences; women and work; tokenism theory; women and power; women and leadership; psychology of women and gender; and the scholarship of teaching and learning. Courses typically taught include psychology of women, social psychology, and experimental psychology. Her publications have appeared in, among others, Psychology of Women Quarterly, Sex Roles, Gender & Society, and Teaching of Psychology. She is a Fellow in the American Psychological Association (APA), is a former president of the Society for the Psychology of Women (APA Division 35), and is the recipient of four teaching awards including the 2006 Heritage Award for Distinguished, Longstanding, and Substantial Contributions to Feminist Teaching from APA Division 35 and University of Akron's 2008 Teacher-Scholar Award. She also is a recipient of the 2012 Distinguished Leader for Women in Psychology Award from APA's Committee on Women in Psychology and of the 2010 Sue Rosenberg Zalk Award for Distinguished Service to APA Division 35.
---
Publications
Yoder, J.D. (2013). Women and gender: Making a difference (4th ed.). Cornwall-on-Hudson, NY: Sloan Publishing.
Yoder, J. D., Snell, A. F., & Tobias, A. (2012). Balancing multicultural competence with social justice: Feminist beliefs and optimal psychological functioning. The Counseling Psychologist, 40, 1101-1132. doi: 10.1177/0011000011426296
Yoder, J.D. (2012). Finding optimal functioning in a sexist world: A social justice challenge. The Counseling Psychologist, 40, 1172-1180. doi:10.1177/0011000012448880
Yoder, J. D., Tobias, A., & Snell, A. F. (2011). When declaring "I am a feminist" matters: Labeling is linked to activism. Sex Roles, 64, 9-18. doi:10.1007/s11199-010-9890-3
Moradi, B., & Yoder, J.D. (2011). Current status and future directions in research on women's experiences. In E.M. Altmaier & J. C. Hansen (Eds.), The Oxford handbook of counseling psychology (pp. 346-374). New York: Oxford University Press.
Yoder, J.D., & Lawrence, C. (2011). Are gender differences in self-reported rumination explained by women's stereotyping? Sex Roles, 65, 94-101. doi: 10.1007/s11199-010-9913-0
Yoder, J.D. (2010). Does "making a difference" still make a difference?: A textbook author's reflections. Sex Roles, 62, 173-178. doi: 10.1007/s11199-009-9732-3
---