National Alumni Board
See our college specific alumni boards and how you can get involved.
The Honorable Randolph Baxter
JD, '74
President

Retired Federal Judge
U.S. Bankruptcy Court
Daniel Ishee
BSA '92
Vice President

President
Ishee Investment Consultants
Sean T. Demlow
BSBA '90

Vice President
MelCap Partners, LLC
David A. Dilley
BA '73

Retired, Principal Analyst
Whitney Bradley and Brown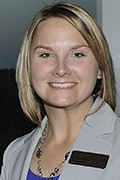 Nikki Douglas
BSED '07

4th Grade Teacher
Round Rock ISD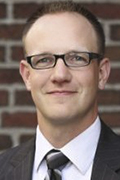 Paul Douglas
BSBA '06

Financial Advisor
TPG Wealth Management
UBS Financial Services, Inc.
Brad M. Fellows
BA '97

Administrative Director, Office of Professional Staff Affairs
Cleveland Clinic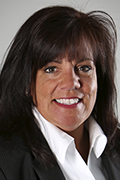 Terry A. Gallien
'84 '89

Continuous Improvement Process Coordinator
The Goodyear Tire & Rubber Company
Kelly Glover
BSN '98

Director of Sales
Rockynol
David S. Harvey, Jr.
'90

Director of Employment Law
Publix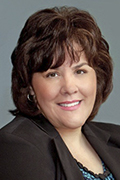 Nancy A. Likens
'81

Director, Wadsworth Center for Older Adults
Wadsworth Soprema Senior Center
Curtis Mack, JD
'70

Partner
McGuire Woods, LLP
Tim Miller
BA '75, MAED '76, JD '82

Director, Smucker Quality Mgmt. Systems
The JM Smucker Company
Charles Obendorf
BSBA '80

Director, Product Marketing
MTD Products, Inc.
Dru T. Siley
'96

Director of Planning, Development, Building and Housing
City of Lakewood
Karen Steininger
BSBA '82



Ben F. Thalrose
'02

General Counsel
Friedmutter Group
Ernest Vargo
BA '78

President & CEO Eskenazi Health Foundation
James Weber
BSCE '85

Director of Construction
H.R. Gray
Kurt Winebrenner
BSBA '85

Executive Vice President and COO
North Akron Savings Bank
Constituent Board Members
Linda Breedlove
BSN '79, BSBA '91
School of Nursing
Carol Dalessandro
AAS '76
Wayne College
Marcia Dilling
BSChE '88
College of Engineering
Brian Fisher
BSA '83
Varsity A
David Harris
BAED '79, MAED '86
College of Education
Donald Pavlik
BSBA '00
College of Business Administration
Ashley Privett
BSBA '10, JD '13
Honors College
Barbara Venesy
BSN '76, MSN '81, JD '91
School of Law
Ex-Officio Members
Matthew Akers
'00
Director
Alumni Relations & Student Engagement
The University of Akron
Lawrence J. Burns
Vice President of Advancement
The University of Akron
Brian Cherkala
'78
Senior VP and Regional Trust Manager
Key Private Bank
Mark T. Clark
'79
Executive Vice President, Finance and Strategy
FirstEnergy Corporation
Kim Karson Cole
'93, '95
Assistant Vice President for Alumni and College Centered Programs
The University of Akron
Olivia Demas
'91, '95
Board of Trustees
The University of Akron
Courtney B. Gonser
'99, '06
Immediate Past Alumni Director
The University of Akron
Curtis S. King
'85
SVP, Publicity, Marketing & Corporate Communications
NBC Universal
William Kollman
'08, '10
Associate Director, Alumni
The University of Akron
John A. LaGuardia
'70, '74
Vice President of Institutional Advancement
The University of Akron
Cassandra Verardi
'10, '12
Assistant Director, The Akron Experience
The University of Akron