Emily Davis Gallery
Gallery Hours
Emily Davis Gallery Hours:
Monday–Friday: 10:00am–5:00pm
History
---

Current Exhibitions
Yoko Ono's Imagine Peace 10-year Anniversary Exhibition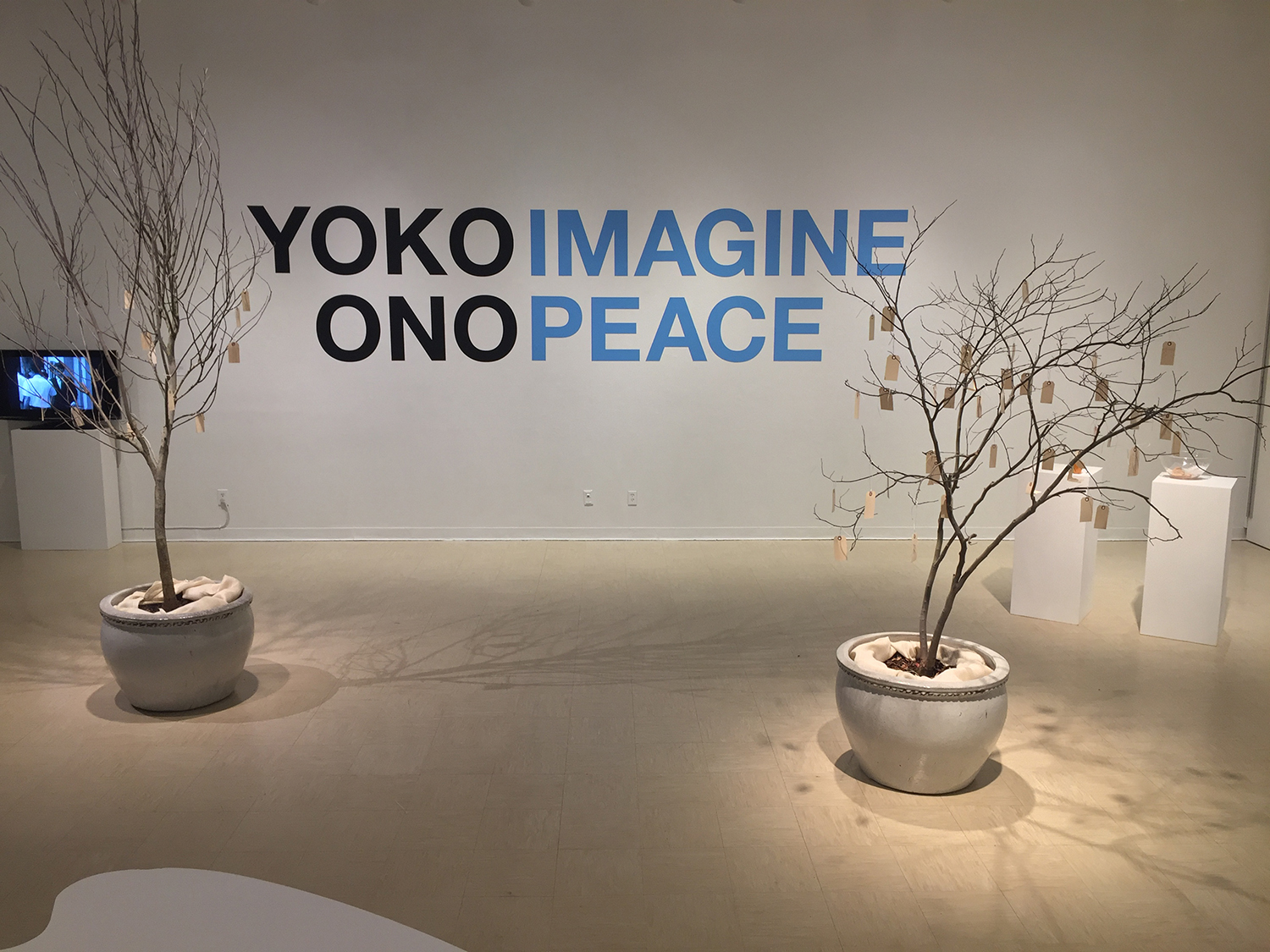 Join us on January 18 for a panel discussion at 5pm, followed by a celebration of the 10-year anniversary of our 'Yoko Ono Imagine Peace' exhibition. Myers alumni designers, Brittyn DeWerth, Nate and Kirk Mueller, co-curator John Noga and Bill Lyons, Assoc. Dean for Social Sciences, discuss art and peace in our auditorium, followed by a reception from 6–8pm to celebrate the exhibition and the beginning of the spring semester.
Yoko Ono's Imagine Peace exhibition has returned to the Emily Davis Gallery to commemorate the 10-year anniversary of its debut here in 2007. The exhibition is highly interactive and encourages viewers to participate in each artwork on display. The Imagine Peace Maps invites each participant to use a rubber stamp to mark where he or she is from to display the diverse backgrounds that the University of Akron is home to. This exhibition includes merchandise that is available for sale during the display.
---
The Emily Davis Gallery is open Mon.–Fri. 10am–5pm.
More information about exhibitions or events: 330-972-6030
emilydavisgallery@gmail.com, www.uakron.edu/art/galleries, or www.facebook.com/EmilyDavisGallery.