Dr. Don Ott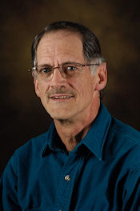 Title: Professor
Dept/Program: Biology
Office: ASEC D422
Phone: 330-972-7164
Fax: 330-972-8445
Email: dott@uakron.edu

---
Research Accomplishments
Role of the cytoskeleton in organelle Translocation in Vaucheria.
Molecular phylogeny of the genus Vaucheria.
Association of the parasitic rotifer, Proales, in Vaucheria.

Selected Publications

Wallace, R.L., D.W. Ott, S.L. Stiles, and C.K. Oldham-Ott. 2001. Bed and Breakfast: the parasitic life of Proales werneckii (Ploimida: Proalidae) within the alga Vaucheria (Xanthophyceae: Vaucheriales). Hydrobiologia 446/447:129-137.

Verb, R.G., M.L. Vis, D.W. Ott, & R.L. Wallace. 1999. New records of Vaucheria species (Xanthophyceae) with associated Proales werneckii (Rotifera) from North America. Crytogamie Algologie 20(2):67-73.

Triemer, R.E. and D.W. Ott. 1990. Ultrastructure of Diplonema ambulator Larsen & Pattersen (Euglenozoa) and its relationship to Isonema. Eur. J. Protist. 25: 316–320.

Pulfer, S.K., D.W. Ott, D.J. Smith. 1997. Incorporation of Nitric-Oxide Releasing Cross- linked Polyethyleneimine Microspheres into Vascular Grafts. J. of Biomed. Materials Res. 37(2):182-186.

Chase, G. G., J. Steffen, and D. W. Ott. 1995. Microscopic Observation of Filter Cake Formation. Sep. Technol. 4:118-122.

Ott, Donald William. 1992. The Role of the Cytoskeleton in Organelle Translocation in Vaucheria longicaulis. In: The Cytoskeleton of the Algae, Menzel, D., Ed. CRC Press, Boca Raton, Fl., pp. 255-272.