WHAT DO YOU VALUE ABOUT THE BIOLOGY PROGRAM AT THE UNIVERSITY OF AKRON?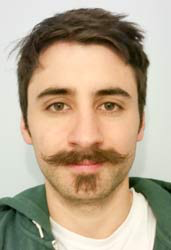 "What I value about the UA bio department is the exemplary facilitation of student engagement. Through the internally-funded tiered mentoring program, I was able to join a lab and conduct an independent research project. Without getting into the nitty-gritty, the ability to join that research group and be treated as a peer was the single most influential factor on my development as a scientist. Whether via such programs or direct faculty engagement, the values of the bio department at UA facilitated student success and scientific development."
-- Bryan Brown, former biology undergraduate currently enrolled in a PhD program at Duke University.
---
UNDERGRADUATE RESEARCH IN FACULTY LABS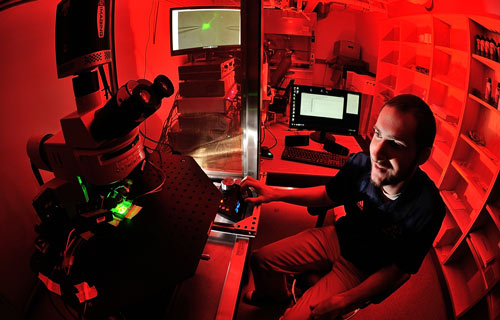 In the Renna Lab, undergraduate students like Dan Vicarel record signals from living neurons and investigate the effects of light on the formation of functional connections between the retina and various visuals centers of the brain. We target specific populations of neurons and characterize their maturation using cutting edge genetic, molecular, and electrophysiological techniques.
---
FACULTY RESEARCH SPOTLIGHT: DR. JORDAN RENNA
We asked Dr. Renna three questions about his research. Check out his responses!
Our research explores the mechanisms of neural circuit maturation, focusing specifically on a unique class of neurons (melanopsin ganglion cells) that connect the eye to the brain during early postnatal development. We have recently documented a surprising new observation in mouse retina that many immature melanopsin ganglion cells extend their dendrites not only to the conventional location in the inner retina, but also all the way out to the outer retina, where rods and cones are located. [Read more...]
---
GRADUATE STUDENT RESEARCH SPOTLIGHT: GANESH SWAMINATHAN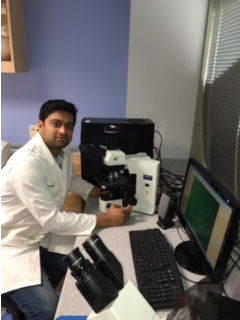 My research focuses on developing effective treatment strategies for abdominal aortic aneurysms (AAAs). AAA is a slow disease characterized by abnormal bulging of the abdominal aorta (a major artery carrying blood from heart) due to breakdown of its structural components known as elastic and collagen matrices, which ultimately result in fatal rupture. When small AAAs are detected, they are subjected to passive monitoring using ultrasound and CT scans until they reach a critical size (5.5 cm) for surgical intervention. [Read more...]
---