THE REFRESHED C. BLAKE MCDOWELL LAW CENTER
A $21 million project creates a modern, high-tech setting for law education. See it.
UNIVERSITY OF AKRON SCHOOL OF LAW
Take advantage of a law school located in a vibrant area acclaimed for its practicality, flexibility, ideal size, affordability, and overall quality. Why Akron Law is right for you.
CLINICAL PROGRAMS
A variety of clinical programs give you hands-on experience in these areas:
Small Entre­preneur and Eco­nomic Develop­ment (SEED) Clinic
Trademark Clinic
Domestic Relations Court Clinic
Civil Litigation Clinic
Health Law & Policy Clinic
Re-entry Clinics and more
Immigration & Human Rights Clinic
INSIDE AKRON LAW
CONSTITUTIONAL LAW
One of four Constitutional Law centers established by Congress, the Center at UA fosters scholarly research, public education, and student engagement on current topics of constitutional import.
JOINT DEGREES
---
News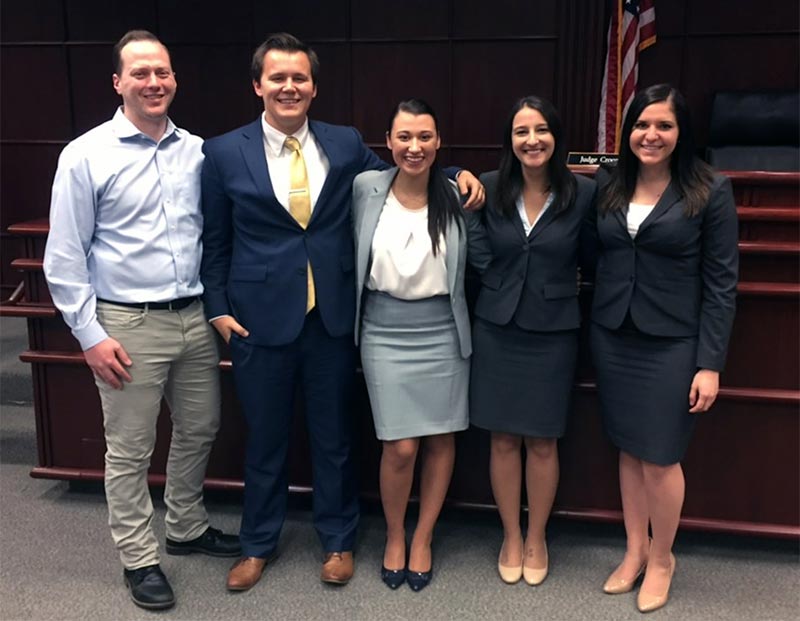 Trial team finishes second in national competition
Coached by School of Law alumnus Kevin Kita, team members Jeananne Ayoub, Cassandra Rosa, Rachel Coles and Logan Bryant "proved, once again, that Akron Law is among the best of the best trial advocacy schools in the country," says C.J. Peters, dean of the School of Law.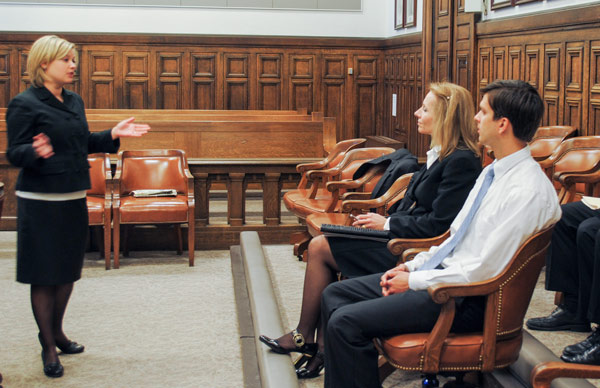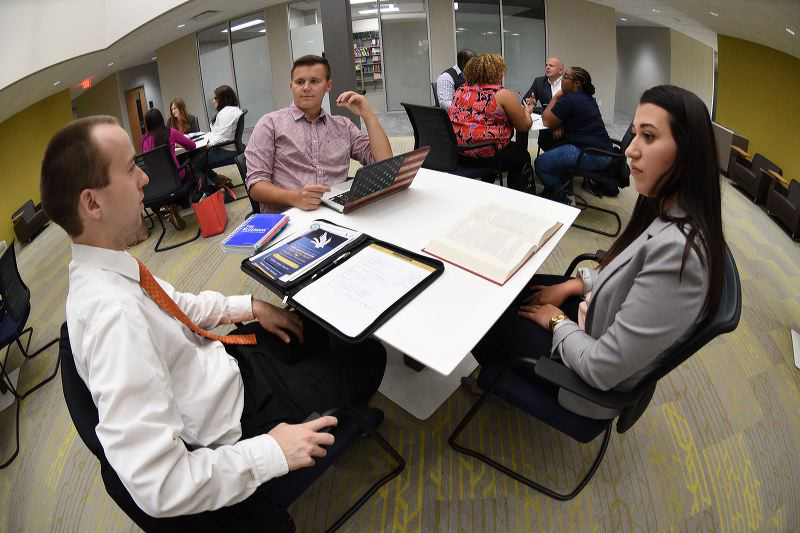 Intellectual Property Program receives another top rating
The University of Akron School of Law's Intellectual Property program was awarded a grade "A-" rating in The National Jurist's preLaw magazine for Spring 2018 — alongside schools like Stanford, Illinois and Vanderbilt and ahead of NYU, Penn State and Michigan.
---
Events
Open house for prospective students
Learn about law school, the application process and the legal profession during our open house on June 16.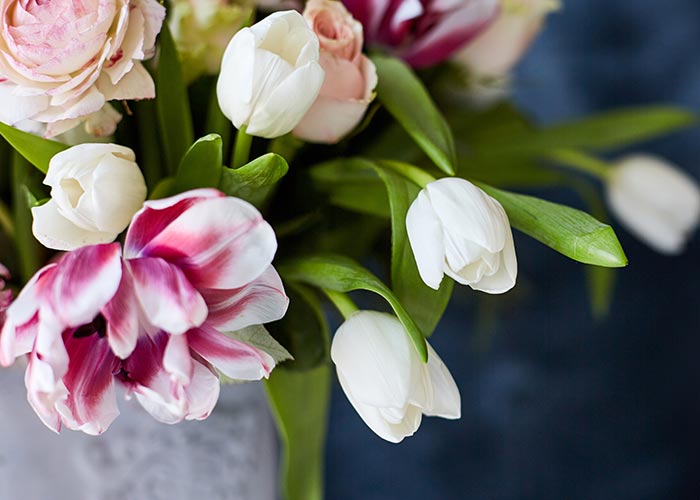 Alumni Awards Breakfast
7 to 8:30 a.m. Friday, May 18 | Honoring Kathryn A. Belfance ('77), Sally S. Benson ('74), Richard W. Burke ('83) and Margaret Andreeff Matejkovic ('92).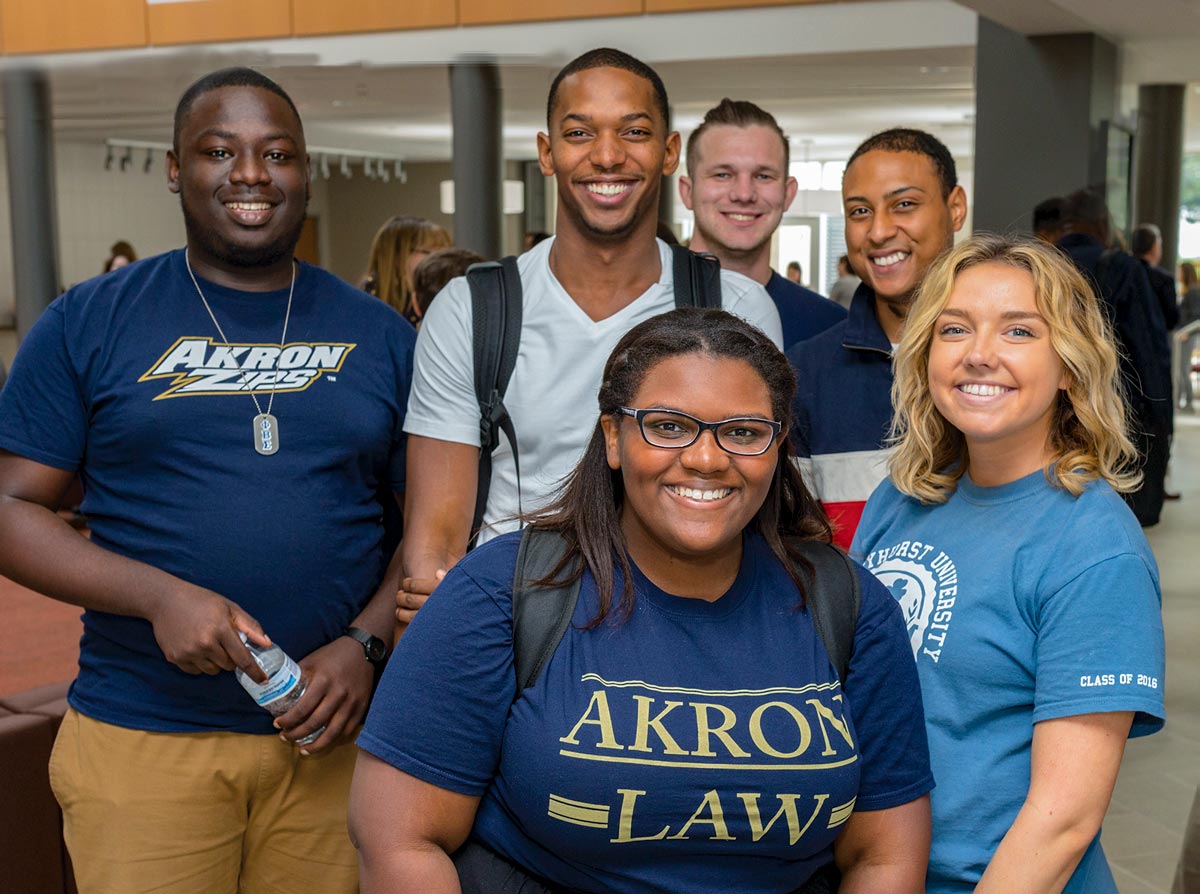 Commencement
2 p.m. Sunday, May 20 | We will honor and celebrate our latest class of graduates.