2015 Speakers
Melissa Harris-Perry
Monday, Feb. 2, 2015
7:30 p.m. at EJ Thomas Hall
A writer, professor, television host and political commentator with a focus on African-American politics, Melissa Harris-Perry hosts the Melissa Harris-Perry weekend news and opinion television show on MSNBC.
She also provides expert commentary on U.S. elections, racial issues, religious questions and gender concerns for a variety of other media outlets. She just recently returned to her alma mater, Wake Forest University, as professor of politics and International Affairs.
Nicole Roach
Chief Diversity Officer, Webster University
Tuesday, Feb. 3, 2015
11 a.m. in the Student Union Theatre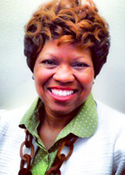 "The Ferguson Eruption"
Sponsored by: The Office of Inclusion & Equity and The Multicultural Center
Dr. Elaine Richardson
Professor of Literacy Studies, The Ohio State University
Tuesday, Feb. 3, 2015
2:30 p.m. in the Student Union Theatre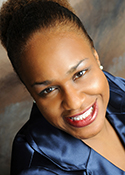 ""PHD to Ph.D.: How Education Saved My Life."
Elaine Richardson grew up in a poverty stricken area of Cleveland, Ohio, to her Jamaican mother and American father. Being raped at 13, she became involved with what basically amounted to the same abusive boyfriend over and over again. She also became a teen-aged and then adult prostitute, drug addict, and single mother. Desperate for a new life, she goes to college and becomes interested in language, literacy and identity studies. Her story is about going from the streets to undergraduate and graduate experiences to earning a Ph.D., hence the title.
Sponsored by: The Office of Inclusion & Equity and The Multicultural Center
Dr. Denise James
The University of Dayton
Thursday, Feb. 5, 2015
1 p.m. tentatively in Student Union 312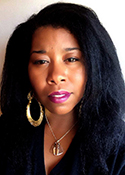 "Valuing Blackness: Why Race Matters in Our Communities"
Sponsored by the Philosophy Department and Center for Conflict Management
Sergio Garcia
Chief of Staff for the President and Vice President of Diversity, Equity and Inclusion, NEOMED
Monday, Feb. 9, 2015
1-2:30 p.m. in Student Union 314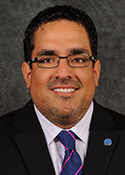 Sponsored by Office of Inclusion & Equity and H.O.L.A
​