2014 Women's Trailblazers Awards: Gems
SAVE THE DATE:
September 25, 2014
5:30 - 7:30 p.m., InfoCision Stadium
Summa Field - Fifth Floor
Rethinking Gender Series Fall 2014 Semester
Sponsored by: The Women's Studies Program, The Institute for Teaching & Learning, and The Women's Resource Center
All events will be held in Leigh Hall 414. Refreshments will be served.
Please register for these sessions at the ITL On-Line Registration at:
https://www.uakron.edu/itl_seminars
Does Gender Matter? A Critical Examination of the Convergence of Confucian Ethics and Feminism
Dr. Huey-Li Li, Professor, Department of Educational Foundations and Leadership, College of Education
September 24th, Wednesday 2:15-3:05 p.m.
Dr. Huey-li Li publishes research articles on critical pedagogy and environmental ethics. Her pedagogical praxis centers on transformative learning and teaching that could re-claim professional educators as ethical agents.


---
Understanding the Development of Nineteenth-Century Divorce Law Through Gender.
Tracy Thomas, Aileen McMurray Trusler Professor, School of Law
October 15th, Wednesday, 12:05-12:55 p.m.
Tracy A. Thomas is the Aileen McMurray Trusler Professor of Law at The University of Akron School of Law. She teaches Remedies, Women's Legal History, Alternative Dispute Resolution, and Family Law. Professor Thomas is the co-editor of Feminist Legal History: Essays on Women and Law (NYU Press 2011). She is currently at work on a book Elizabeth Cady Stanton and the Feminist Foundations of Family Law under contract with NYU Press. Professor Thomas is a co-editor of the Gender & the Law Prof Blog, http://lawprofessors.typepad.com/gender_law/


---
"Telling It Like it Is": Women and Welfare Rights Struggles.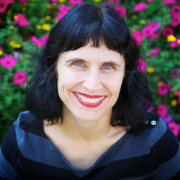 Dr. Mary Triece, Professor, School of Communication
November 6th, Thursday, 11:00-11:50 a.m.
Mary E. Triece teaches rhetorical studies in the School of Communication. Her research focuses primarily on women's struggles in protest movements of the late nineteenth and twentieth centuries. Her books include Protest and Popular Culture: Women In the Labor Movement, 1894-1917; On the Picket Line: Women's Strategies During the Depression, winner of the Bonnie Ritter Award; "Tell It Like It Is": Women in the National Welfare Rights Movement; and the forthcoming co-edited volume Race and Hegemonic Struggle: Pop Culture, Protest and Politics. Triece has also published in Rhetoric Society Quarterly, Western Journal of Communication, Communication Studies, Women' Studies in Communication, and Critical Studies in Mass Communication. Currently Triece is writing a book on resistance movements in urban settings.
---
Issues of Gender & Race in Standardized Student Evaluation of Teaching: What are the Alternatives?
Dr. Sue Ramlo, Departments of Engineering & Science Technology and Physics
November 24th, Monday, 12:05-12:55.
Dr. Susan Ramlo is a former industrial physicist in the radiation detection and optics industry. She currently holds the titles of Professor of General Technology – Physics and Professor of Physics (joint appointment) at The University of Akron. Her primary teaching areas have included Technical Physics, Educational Technology, AYA Math Education, and Introduction to Q Methodology. She is also Adjunct Graduate Faculty within the Physics Department at Kent State University. Ramlo has been recognized for her teaching excellence including The University of Akron Outstanding Teacher-Scholar Award, the Northeast Ohio Council on Higher Education Award for Teaching Excellence, Ohio Magazine's Excellence in Education recognition and Who's Who Among America's Teachers. Her research includes STEM education, Q Methodology, conceptual understanding in physics, the flipped classroom, and student evaluation of teaching. Additional information is available at: http://uakron.academia.edu/SusanRamlo.
​