The College of Business Administration (CBA) helps students get ready to make a difference through rigorous coursework and developmental opportunities that range from classroom consulting projects, internships, and professional networking, to leadership and business communication training.
Demand is Growing for Supply Chain Graduates
Supply chain managers choreograph the complex dance that puts a gem on your finger, a jar of jelly in your pantry or a car in your driveway. They do everything from sourcing raw materials to inventorying parts to warehousing finished products and shipping them to the point of sale. As companies look for every cost-saving efficiency in order to compete, demand for
Supply Chain graduates
is soaring, according to both industry and government.
Read more.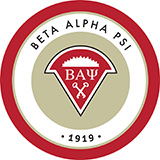 Student Organization Recognized as Superior Chapter
The Gamma Eta chapter of Beta Alpha Psi has been recognized internationally by the Beta Alpha Psi Board of Directors as a Superior chapter based on successful efforts during the 2013-2014 academic year. With assistance from faculty advisor
Pamela Keltyka, Ph.D.
, Associate Professor of Accounting at the George W. Daverio School of Accountancy, the Gamma Eta Chapter has been recognized for demonstrating excellence in academics, professionalism, and leadership. Each Superior chapter will receive an award check for $275 sponsored by the KPMG Foundation. The
Gamma Eta chapter at the College of Business Administration
is for students who have completed 64 credit hours of collegiate courses and who have declared a major in accounting, finance, or information systems. Visit the
chapter website
for additional information.
CBA Interns Recognized for Development and Abilities; New Program Launched to Further Prepare Students
More than 80 percent of CBA students are actively engaged in internships and perform at such a competitive level that Northwestern Mutual ranked the CBA No. 2 on its list of 492 colleges in its national intern college team competition. The award is based on intern team development, as measured by client relationships.
Dean Ravi Krovi
(pictured on the right) accepted the award from Northwestern Mutual Akron/Canton managing director
Ray Latiano
. CBA students will gain even more support through a new program called "Prepped, Polished and Ready" that will pair students with executives who can help polish their resumes and interview techniques. The CBA engages more than 200 business and industry executives in an advisory capacity to the College.
Read more about the program.
Winning in Seattle
The team of CBA students
Danielle Molyet (who served as captain)
,
Jessica Rorar
, and
Thomas Minnick
(pictured left to right)
beat teams from Kansas State, Texas A&M, University of Georgia, Utah Valley University, Virginia Tech, Western Carolina University, and William Paterson University to win the
Financial Planning Association Challenge 2014
. Teams had to orally present their case studies to a panel of judges and participate in a "How Do You Know?" Challenge, a game-show style financial planning knowledge contest, in Seattle over the weekend. They won a $10,000 scholarship for the College of Business Administration. See the
YouTube video
of the team being announced as the winners.
Alumnus Named CFO of Medical Devices Company
Alumnus Peter Donato (MBA '99) has been named executive vice president and chief financial officer (CFO) for Bovie Medical Corporation. Based in Clearwater, Fla., the company manufactures and supplies medical devices.
Read more about our alumnus and the company
.
MBA Alumnae in Leadership Positions in National Doctoral Special Interest Group
Alexa Fox
, Ph.D. candidate in the Department of Marketing and Supply Chain Management at the University of Memphis, has served as
Chair of the American Marketing Association's (AMA) doctoral student special interest group (DocSIG)
, for the past year. Another CBA alum,
Brian Taillon
, will be heading this group next, starting September 1. Brian is a Marketing Ph.D. candidate at New Mexico State University.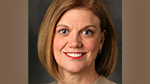 Retired Federal Reserve Head Joins CBA as FirstMerit Chair in Banking
Recently retired head of the Federal Reserve Bank of Cleveland, Sandy Pianalto, is joining the CBA as the FirstMerit Chair in Banking. She will work with students and faculty on banking and finance-related topics.
Read more about this story.

Congratulations Dr. Li Wang and Accounting Information Systems Faculty Receive Recognition
In an article published in the Spring 2014
Journal of Information Systems
that ranks published articles, authors, and schools for their contributions to Accounting Information Systems (AIS) research,
Dr. Li Wang
, Associate Professor, George W. Daverio School of Accountancy, ranks number 25 based on number of citations. The
Accounting Information Systems faculty
at the College of Business Administration is also highly ranked -- number 10 based on citations per year. The article uses citations to help determine the most influential accounting systems articles.
More.