The College of Business Administration (CBA) helps students get ready to make a difference through rigorous coursework and developmental opportunities that range from classroom consulting projects, internships, and professional networking, to leadership and business communication training.

Finance Professor Goodell Featured in Article on Credit in 2015
CBA Associate Professor of Finance,
John Goodell, Ph.D.
, is featured in a recent study examining credit predictions for 2015. The article is published on CardHub, a site that offers a search tool that helps people search, compare, and apply for credit cards.
Read CardHub's Credit Predictions for 2015
.

CBA Assistant Dean and Faculty Member are Inspirational
The Committee for Research on Women and Gender (CROW) recognized five faculty members and graduate students who have affected a student's or peer's life positively. Two of the honorees are from the College of Business Administration (CBA),
Melinda Newman, Ph.D.
, Associate Professor of Finance
(second from the left)
, and
Bill Hauser, Ph.D.
, Interim Assistant Dean and Director of Graduate Programs, and Associate Professor of Marketing
(third from the left)
.
Read more about why these outstanding CBA members received the recognition
.
Demand is Growing for Supply Chain Graduates
Supply chain managers choreograph the complex dance that puts a gem on your finger, a jar of jelly in your pantry or a car in your driveway. They do everything from sourcing raw materials to inventorying parts to warehousing finished products and shipping them to the point of sale. As companies look for every cost-saving efficiency in order to compete, demand for
Supply Chain graduates
is soaring, according to both industry and government.
Read more.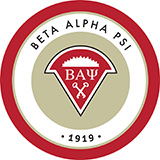 Student Organization Recognized as Superior Chapter
The Gamma Eta chapter of Beta Alpha Psi has been recognized internationally by the Beta Alpha Psi Board of Directors as a Superior chapter based on successful efforts during the 2013-2014 academic year. With assistance from faculty advisor
Pamela Keltyka, Ph.D.
, Associate Professor of Accounting at the George W. Daverio School of Accountancy, the Gamma Eta Chapter has been recognized for demonstrating excellence in academics, professionalism, and leadership. Each Superior chapter will receive an award check for $275 sponsored by the KPMG Foundation. The
Gamma Eta chapter at the College of Business Administration
is for students who have completed 64 credit hours of collegiate courses and who have declared a major in accounting, finance, or information systems. Visit the
chapter website
for additional information.
CBA Interns Recognized for Development and Abilities; New Program Launched to Further Prepare Students
More than 80 percent of CBA students are actively engaged in internships and perform at such a competitive level that Northwestern Mutual ranked the CBA No. 2 on its list of 492 colleges in its national intern college team competition. The award is based on intern team development, as measured by client relationships.
Dean Ravi Krovi
(pictured on the right) accepted the award from Northwestern Mutual Akron/Canton managing director
Ray Latiano
. CBA students will gain even more support through a new program called "Prepped, Polished and Ready" that will pair students with executives who can help polish their resumes and interview techniques. The CBA engages more than 200 business and industry executives in an advisory capacity to the College.
Read more about the program.
Winning in Seattle
The team of CBA students
Danielle Molyet (who served as captain)
,
Jessica Rorar
, and
Thomas Minnick
(pictured left to right)
beat teams from Kansas State, Texas A&M, University of Georgia, Utah Valley University, Virginia Tech, Western Carolina University, and William Paterson University to win the
Financial Planning Association Challenge 2014
. Teams had to orally present their case studies to a panel of judges and participate in a "How Do You Know?" Challenge, a game-show style financial planning knowledge contest, in Seattle over the weekend. They won a $10,000 scholarship for the College of Business Administration. See the
YouTube video
of the team being announced as the winners.