THE WILLIAMS HONORS COLLEGE
A TRADITION OF COMMUNITY
BE INSPIRED by your professors and by your high-achieving classmates, who come from a variety of backgrounds and possess broad academic interests and achievements, inside the special intellectual community that is UA's Williams Honors College.
UPCOMING EVENTS

Senior Day
For high school seniors.
Monday, Feb. 15 or Friday, March 11
See all visit events for prospective students.

Summer 2016 study abroad to Thailand and Myanmar
3 and one-half weeks in Southeast Asia with Dean Ransom and some of your Honors peers, and a chance to connect with elephants at ElephantsWorld.
A TRANSFOR­MATIONAL GIFT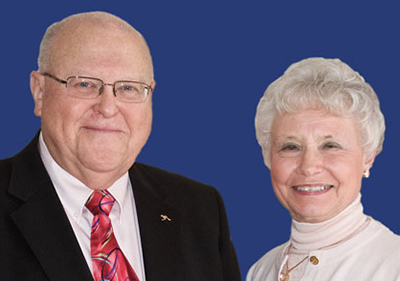 Dr. Gary B. and Pamela S. Williams' cumulative commitment of more than $10 million in giving will help ensure the continued growth and development of the Honors College as a leading destination for highly academically-qualified students.
ONLY HONORS
Our college fosters a sense of community for self-challenged, high-achieving learners through:
honors merit scholarships are $500 and $1,000;
special honors sections of many introductory classes;
honors seminars (Colloquia) for second- through fourth-year students;
faculty advisors in the student's major;
an honors residence with private bathrooms; and
personal academic/career advisors.
Dream Series
Georgina Nunez
Wednesday, Feb. 17
Noon, Jacobson Honors Common Room

Georgina wants to live in a world where we invent cures for devastating diseases, we help and support each other no matter our nationality, gender, age, and we explore and pursue what makes us a better person with no restraints.
As an electrical engineer at Medtronic, Georgina works for the Cardiac Rhythm and Heart Failure division and works with teams located in various corners of the world on the world's smallest pacemaker.
COLLEGE NEWS
Social entrepreneurs to travel globe to compete for Hult Prize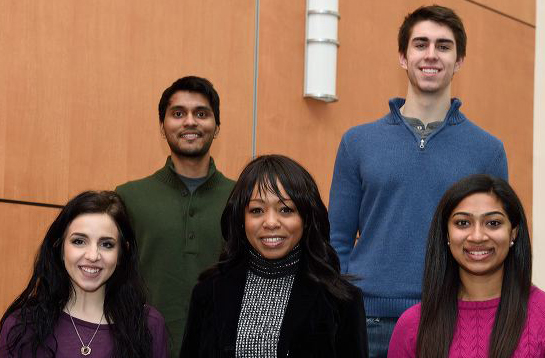 A TEAM OF FOUR University of Akron students is one 300 international teams — chosen from among more than 25,000 — to compete for the 7th annual Hult Prize.

The UA squad will join students from such schools as the University of Cambridge, Johns Hopkins University, the London School of Economics and Harvard University for the regional competitions in Dubai in March.
CONTACT THE COLLEGE
180 S. College St. (show on map)
The University of Akron
Akron, OH 44325-1803
330-972-7966
honors@uakron.edu
ON TWITTER
Tweets by @UAkronHonors