Black Male Symposium will be April 7
03/10/2017

The University of Akron will host the Black Male Symposium, a one-day event on April 7 designed to equip high school and college students, educators, counselors, administrators and community leaders with tools they need to better serve Ohio's African-American male students.

"Students and community members will learn the best practices to achieve academic success, and they will engage in conversations about contemporary issues that affect their lives," said Dr. Lakeesha Ransom, UA's interim chief diversity officer and vice provost and dean of the Williams Honors College.

The one-day symposium will feature two tracks, one for university and community members and one for high school and university students.

Participants in the Community and Engagement Track will examine approaches to strengthening educational achievement among African-American males.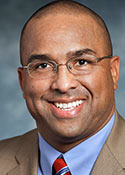 The track includes two speakers.
Dr. Luis Ponjuan is an associate professor of higher education at Texas A&M University. His research focuses on the academic success of male students of color, the access of first-generation students to higher education, and the recruitment and retention of faculty members of color.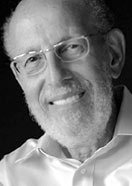 Dr. William E. Cross Jr. is an author, theorist and researcher into the identity development of minorities. His book, "Shade of Black," is considered a classic in the field of racial identity.
Cost is $30 for university and community members, except UA students, who will be admitted for free (but they still need to register). Lunch is included.
Track II is the Black Male Summit Academy Track, where participating students will take part in a case competition to develop solutions in support of the symposium's focus on educational achievement among African-American males.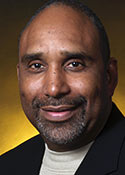 The speaker will be Dru Joyce, the head basketball coach at St. Vincent-St. Mary High School. He once coached LeBron James and was named USA Today's Coach of the Year. All seats for this track have already been reserved.
UA originally launched the Black Male Summit Academy last October to connect students from Akron Public Schools, Canton City Schools, Cleveland Metropolitan School District to UA through information sessions and campus tours from student leaders of the Black Excellence Commission and the Office of Multicultural Development Peer Mentors.
The April symposium is an extension of UA's Black Male Summit, which will mark its 10th anniversary with a two-day event in September.
More information about the symposium, including how to register, is at uakron.edu/bms.