DEPARTMENT OF ECONOMICS
It's better to be roughly right than precisely wrong.
– JOHN MAYNARD KEYNES
---
---
ACADEMIC PROGRAMS
Contact the Economics Department
Information for Alumni
NEWS
Sucharita Ghosh Awarded Fulbright Scholarship
Associate Professor Dr. Sucharita Ghosh has been notified that she is the recipient of a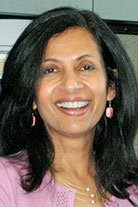 Fulbright research award to Italy for the Spring 2018 semester. As her award letter states, "The Fulbright Program, which aims to increase mutual understanding between the people of the United States and the people of other countries, is the flagship international educational exchange program sponsored by the U.S. government." During her stay she will hold a joint appointment with the University of Salento and the University of Bari. During the appointment she will undertake collaborative research with colleagues at both institutions working on a project that examines issues related to income inequality, trade, foreign direct investment and immigration in EU and OECD countries. This is Dr. Ghosh's second Fulbright award to Italy. Her previous award was in 2006.
---
Women in Business and Government
The Department of Economics is excited to host the following panel members on Thursday, April 6th at 3:15pm in the Student Resource Center of the Taylor Institute (5th floor of the Polsky Building).
Amy Held, Vice President Corporate Strategy & Business Development, Smucker's
Heidi Blakeway-Phillips, CFO and Board Director, Independent Management Services, LLC
Sandra Pianalto, Former CEO, Cleveland Federal Reserve Bank
Emilia Sykes, State Representative, State of Ohio
Michelle Primm, Managing Partner, Cascade Auto Group
Amy Herrbold, Vice President of Human Resources, The Smithers Group
---
Turner Anderson wins First Place Award at the OAEPS Annual Meeting
Congratulations to Economics Department graduate student, Turner Anderson, who won the First Place Award in the Economics Graduate Student Paper Competition at the Ohio Association of Economists and Political Scientists (OAEPS) 76th Annual Meeting Conference held at Northern Kentucky University on September 23-24, 2016. Turner's research paper titled, "The Impact of Obesity on Unemployment Spells in the United States," found that obese women faced significantly longer job searches than non-obese women and that both obese men and women faced significantly longer total unemployment in the time period 2007-2013. Financial support for Turner's conference expenses were provided by UA's Graduate Student Government's Professional Enrichment Grant and the Department of Economics. More details about OAEPS are available at http://www.oaeps.org/annual-meeting/annual-meeting-preliminary-schedule-of-events/.
---
DALTON KONOP WINS 3rd PLACE!

Congratulations to Economics Department student Dalton Konop (first one from the right in the picture), who won third place for his economic research in the poster competition held at the Federal Reserve Bank of Cleveland on April 29, 2016. Dalton's research was titled The Effect of Grants for Higher Education on Crime: Differentiating Need and Merit-Based Aid. The competition was sponsored by the Federal Reserve Bank of Cleveland and the University of Akron Economics Department. Dalton was one of five students from the UA Economics Department who entered the competition along with fourteen other students from Ohio and western Pennsylvania colleges. The Cleveland Fed has been partnering with the University of Akron's Department of Economics to host the competition each spring since 2009.
---
ECONOMICS PROGRAM EARNS NATIONAL RECOGNITION
We have been recognized for excellence by The Financial Engineer in a recent national ranking of 157 schools that offer a terminal master's degree in economics. Full story.
---
JOIN US ON FACEBOOK
Dr. Weinstein now has our department Facebook page up and running!
Follow us for department news, interesting articles and upcoming seminars and events. (9/2015)
---
THE DILLEY FAMILY ENDOWED SCHOLARSHIP
The Department of Economics is grateful for David and Lessia Dilley's gift to establish The Dilley Family Endowed Scholarship in Economics. In 1973, David received his Bachelor of Arts degrees in Economics and Political Science. He serves on both the Economics Department Advisory Board and The University of Akron National Alumni Board of Directors.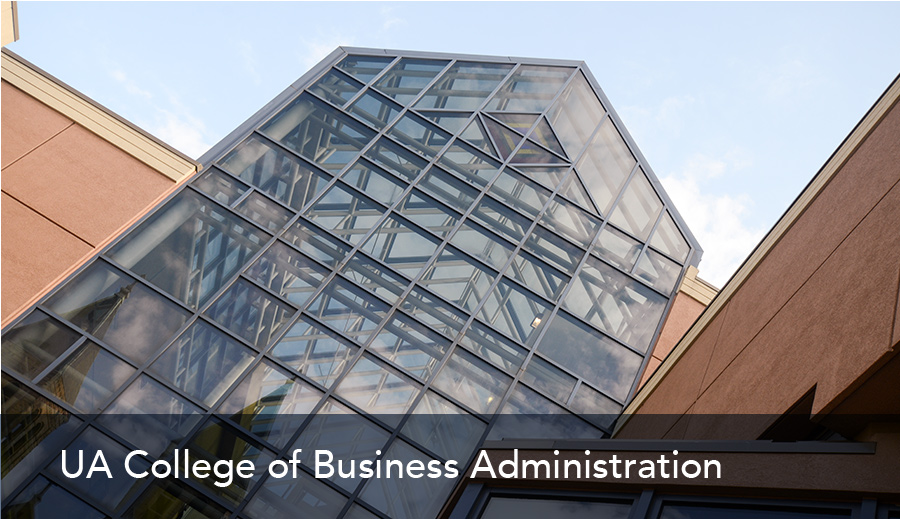 MEMBERS OF THE FACULTY
Full-time faculty
Adjunct teaching faculty