SoC and UA Speech & Debate Team Host Intercollegiate Speech Tournaments
11/07/2013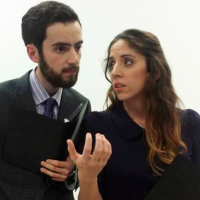 The University of Akron Speech and Debate Team, and the Akron Speech Team Alumni Association (ASTAA), are pleased to host two intercollegiate speech tournaments on November 9 and 10, 2013 on the University of Akron campus.

Tournament rounds are free and open to the public, and are headquartered in Kolbe Hall, room 51, where you can find the schedule for the day, postings and the registration area. Rounds will begin both Saturday and Sunday at 8:30 AM, and will culminate in an awards assembly at approximately 5 PM each day.
Twelve universities from three states will be competing in a variety of limited preparation speaking events, and prepared platform and public address events. Competitors will also perform oral interpretations of literature.
The events in pattern A are Communication Analysis, Dramatic Interpretation, Duo Interpretation, Extemporaneous Speaking, Persuasive Speaking, and Program of Oral Interpretation. Pattern B consists of After Dinner Speaking, Impromptu Speaking, Informative Speaking, Poetry Interpretation and Prose Interpretation.
School of Communication faculty member, Mark Rittenour, is directing the event, and can be reached at mritten@uakron.edu.
To learn more about the University of Akron Speech and Debate Team, visit their page on the SoC website.