Welcome!
School of Social Work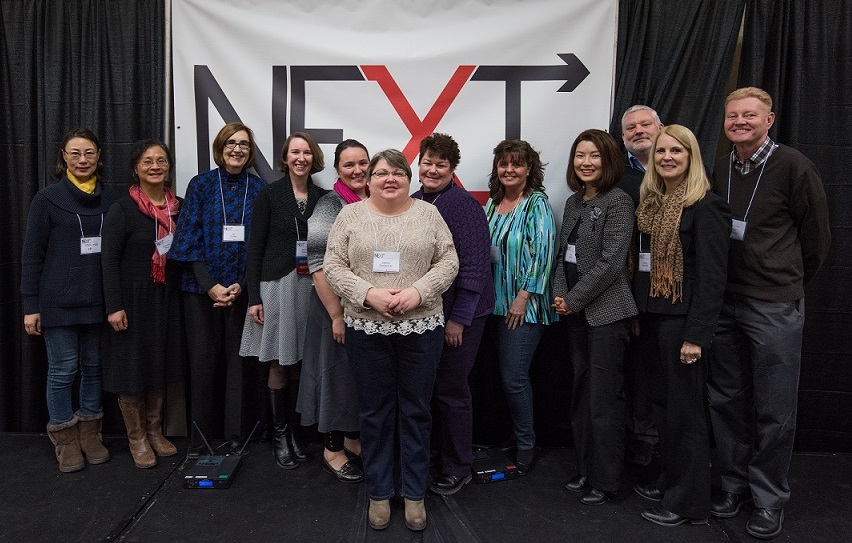 (Photo: Social work faculty members at the NEXT conference)
Interested in learning about the MSW Lakewood program? Come to one of our Open Houses! (Click here for more information.)
| | |
| --- | --- |
| | Phi Alpha and Alpha Alpha Alpha Honor Societies are selling Social Work Canvas Bags and T-Shirts. Click here. |


Our motto is:
Courage. Compassion. Competence
FAQ
1. What degrees do you offer?
We offer a Bachelor of Arts (BA), a Bachelor of Art in Social Work (BASW), and a Master of Social Work (MSW).
Our curriculum is designed to prepare students for competent and effective professional practice in social work. The program provides a rigorous intellectual base, an opportunity for effective skill development, and an educational perspective that views human diversity as desirable and enriching to society.
2. Why consider a degree in social work?
Social workers help people solve personal and family problems, provide services to meet social needs, and restore social and emotional functioning.
Employment is projected to increase by 25% from 2010-2020, according to the US Department of Labor.
The Social Work program provides the foundation of coursework and field experience necessary to sit for the licensure exam that is required for the profession.
3. Is it an accredited program?
Yes, the School of Social Work is accredited by the Council on Social Work Education (CSWE) and the Higher Learning Commission, a commission of The North Central Association of Colleges and Schools. The accreditation cycle is through 2022-23.
4. Who are the Faculty?
All the faculty members are the leaders in the field of social work. They are involved in a broad array of health and human service activities such as participation on boards and committees, providing consultation, and research.
5. What kinds of jobs do graduates get?
Graduates work in various settings from child welfare to health care. Employers actively recruit our graduates because of their solid academic preparation and professional practice strengths.