Alumna Spotlight: Meet Aimee Wade, M.S. Social Work, '05
04/23/2021
As part of The University of Akron's sesquicentennial celebration — honoring 150 years of our people, place and promises — we are hosting a "Celebration of Academic Excellence" to highlight the history and future of our colleges and academic disciplines.
Today, we turn our attention to the career of alumna Aimee Wade, M.S. Social Work, '05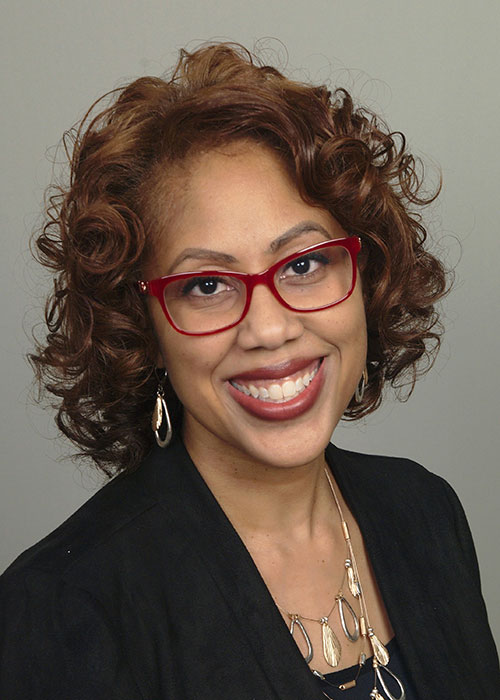 Aimee Wade, M.S. Social Work, '05
What have been your career highs and challenges?
I have had a very rewarding career since obtaining my Master's in Social Work from The University of Akron in 2005. I honestly could not have imagined the opportunities and experiences this degree would afford me. I have worked in various systems, including child welfare, housing, adult and juvenile criminal justice, family courts, community corrections and behavioral health.
I believe the biggest challenge I have faced in my career is settling on an area to focus my interest and skills with an overarching goal of helping people and leaving the world a better place because I was here. Through my exposure to all these different systems, what I have discovered is that mental health and substance use disorders impacts everyone in one way or another. Failure to understand, acknowledge and address behavioral health is foundational to our community's sense of hope, resiliency and ability to thrive.
What do you enjoy about your work?
This journey has given me the insight and privilege to currently sit in a leadership role at the County of Summit Alcohol, Drug Addiction and Mental Health Services Board. Here, I've seen the broader impact of this work, allowing me the opportunity to look at services across the lifespan and ensuring a continuum of care, including prevention, treatment and recovery services, are available for all Summit County residents. I would not trade this journey for anything.
What is one current project or aspect of your work that is particularly rewarding?
Growing up in Akron and graduating from Akron Public Schools, I can look back and identify the challenges and opportunities I faced that brought me to where I am today. An aspect of my work that is particularly rewarding is looking upstream to our youth to build awareness and resiliency regarding behavioral health, which is critical to their growth and well-being. The opportunity I have been given to identify, evaluate, support and fund programming that puts a name to the stressors that our youth may experience, reduce stigma around behavioral health and provide the skills and tools to cope is invaluable. Helping to usher in initiatives like the county-wide Youth Risk Behavior Survey for all middle and high schools and funding the availability of the evidence-based practice, PAX Good Behavior Game, to any elementary school desiring to utilize the program, have been highlights of my career. The youth are our future and any opportunity to invest and support their future, the way many did for me over the years, will always make the work I do worthwhile.
Thinking about your time as a student at UA, can you describe any highlights or experiences that helped prepare you for success?
The experiences that helped prepare me for success included my field placements with agencies such as Summit County Children Services and Akron Metropolitan Housing Authority. Both placements provided me with opportunities to see different aspects of addressing basic need and family supports. I was provided with perspective on how different systems intersect and how they complement one another. I also learned the importance of collaboration for overall community success.
Additionally, I was able to take classes that focused on clinical (micro) and organizational and community development (macro) work. Although I declared a concentration in macro social work, my ability to integrate micro concentration coursework and build skills focused on individuals, families and small groups was critical to my learning. Based on these learning opportunities, the decisions that I make within my current work focuses on population health, but always keeps me grounded in the experience and health equity for the individual.
What advice might you give to a student interested in pursuing a degree in social work?
To any student interested in pursuing a degree in social work, I would say the sky is the limit! The degree provides a wide array of opportunities, from clinical counseling to the management of large systems and legislative advocacy. Social work is a complement to so many other fields of practice and provides a critical perspective. The education and experiences you are exposed to in the social work program are really what you make them. Students should take advantage of every opportunity presented in this program, as you will truly be surprised by all the places the degree can take you!
Share