Deadline extended for Rock Painting Contest!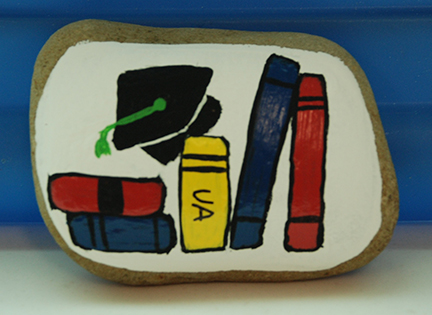 By popular demand, we have extended the deadline to submit a painted rock to the LJFFCOE Rock Painting Contest! New deadline is Monday, Oct. 16 at 5:00 pm.
Rocks designs should promote the field of education in some way. Here's a contender -->
---
Special Town Hall
Teaching About Racial Inequities in American Schools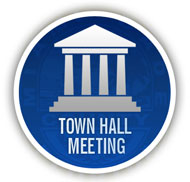 The LJFF College of Education will host a special Town Hall on Wednesday, Oct. 11, from 5:15-6:45 pm in Zook Hall, Room 108.
This town hall forum will focus on the rationale and meaningful instructional practices best suited to engage youth in difficult conversations on race, racial inequities, and social justice in the classroom.
---
Higher Education Master's Comprehensive Exams
Master's Comprehensive Exams for the Higher Education Administration program will be administered on Saturday, Oct. 21, from 9:00 a.m. to noon in Zook Hall 113.
Students taking the Comps should remember to bring their Zip Card for printing purposes.
---
Liar's Bingo!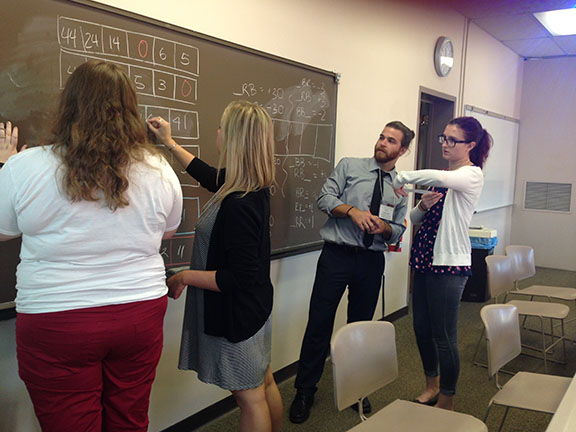 Recently, a number of math education majors from the LeBron James Family Foundation College of Education attended a workshop for preservice and RESA math teachers offered by the Great Cleveland Council of Teachers of Mathematics at Baldwin Wallace University.
In the photo, Sophia Demjanjuk, Chris Greenlee, and Brittany Zeock (the three on the right) are working on a Math Teacher Circle problem called "Liar's Bingo," which requires participants to recognize patterns and search for underlying structure, number theory, numeration, and potentially binary arithmetic.
Fall 2017 CAEP Accreditation Visit
The LeBron James Family Foundation College of Education at the University of Akron is hosting an accreditation visit by the Council for the Accreditation of Educator Preparation (CAEP) on October 15-17, 2017. Interested parties are invited to submit third-party comments to the visiting team. Please note that comments must address substantive matters related to the quality of professional education programs offered, and should specify the party's relationship to the EPP (i.e., graduate, present or former faculty member, employer of graduates).
---
Quick links
---