OUR GOAL: To enable students to emerge as civically engaged, skilled and adaptable leaders, ready to take on real-world challenges. More.
---
EVENT
Wide circle of collaboration brings Heartfelt Holiday Pop-Up Shop to Quaker Square
Handcrafted gifts from vendors, including fair trade and upcycled arts, student artists and social enterprises will be featured at the Heartfelt Holiday Pop-Up Shop in the Quaker Square corridor between Trackside and Zee's on Friday, Dec. 2, and Saturday, Dec. 3, from 11 a.m. to 6 p.m.
The event is a collaboration of Global Ties Akron, with UA's Central Stores, Crafty Mart and many others, including students from an EXL Center-supported unclass at UA. It is being hosted by Global Ties Akron and the EXL Center. Coordinator for the event is Community Solutions fellowship leader Said Seif, pictured here on the right, along with Akron artist Don Drumm. (Photo by Yoly Miller.)
Seif, a businessman from Zanzibar, Tanzania, is wrapping up four months as a visiting entrepreneur through a U.S. State Department program (Community Solutions, coordinated by IREX) facilitated by Global Ties Akron. Michelle Wilson of Global Ties reached out to the EXL Center and Seif chose to make it his base.
In Zanzibar, Seif is in the waste management business. He has chosen to tackle two problems. The first involves effectively engaging women and youth in economic development — economic empowerment of these groups will advance overall economic well being. The second problem is that Zanzibar is an island and intelligent waste management in that finite universe demands intelligent reuse, composting, recycling and upcycling. Gleaning ideas from innovative businesses in northeast Ohio has been useful to him, says Seif.
Most of Seif's time here has been spent developing his business plan for a center in Zanzibar to nurture small businesses among women and youth that make use of waste materials to reduce the overall burden on that island.
With a goal to give back to the Akron community, Seif partnered with Global Ties to organize a new kind of collaborative market — the Heartfelt Holiday Pop-Up Shop.
Central Stores will hold a surplus sale downstairs while artists and craft-makers will offer goods upstairs. UA students will challenge visitors to consider how art and other activities bridge the space between the University and the city. The resulting collaboration offers holiday shopping, creative stimulation, and food for thought about how to live creatively and sustainably — both locally and globally.
---
Spring's 'Unclasses' announced!
​​The EXL Center is running three "Unclasses" this spring semester. You can enroll today!

These courses embrace community-engagement themes and are available to students as Special Topics, Independent Studies, or Honors Project credits with appropriate approval from home departments/advisors.

In these experiential learning classes, students will collaborate across disciplinary and college boundaries to define problems and seek solutions.
CLASS ONE: Commuter Students: Research for Retention and Student Success
Dr. Kathy Feltey, Department of Sociology (instructor of record)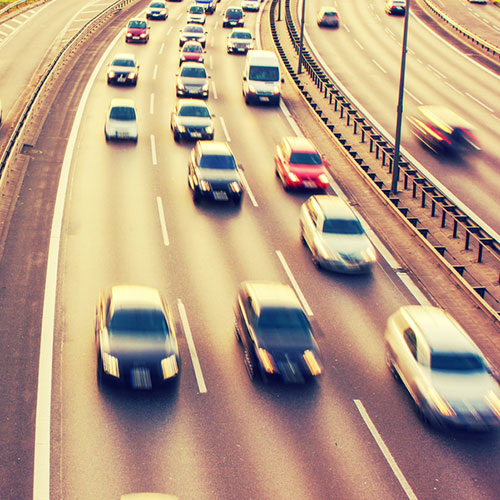 MW 9:55-10:45 p.m. with additional time for fieldwork
Course numbers 3850:365, OR independent study (IS) or Honors credit (negotiated with your department)
This unclass, geared toward advanced undergraduate and masters-level students, involves problem-based and experiential learning. The University of Akron is largely a commuter university with an estimated 90% of students commuting from off-campus. Commuter students face unique challenges in staying in school and graduating. One-quarter of UA students are also first-generation college students, which poses unique challenges as well.
The problem this unclass will address is: What do UA students need to stay in school and successfully complete their programs of study? How can we build better pathways and support structures so we can create a better campus climate for commuter students?
The unclass will include an exploration of:
1) the literature on student retention, commuter campuses, and student success;
2) secondary data available for UA students;
3) questions that remain or emerge and methods for gathering data to address those;
4) findings from the course inquiry and how they can be "packaged" for different audiences; and
5) potential strategies to improve commuter student outcomes at UA.
The course will be informed by the expertise of Dr. Curtis Clemons (Math), Dr. Pam Schulze (currently teaching "The Consequences of Caring" unclass), and Dr. Carolyn Behrman (for the ARM Lab and multi-methods research).
---
CLASS TWO: Public Relations and Marketing Planning and Implementation for Student Design Teams
McKenna Vietmeier, School of Communication (instructor of record) and Lauren Houser (CBA)
Tuesdays and Thursdays, 12:15-1:30 p.m. as needed with additional time in fieldwork
Course numbers: 7600: 450:003, OR independent study (IS) or Honors credit (negotiated with your department)
The intention of this unclass is to pair students with interests in communication or marketing with Student Design Teams from the College of Engineering. Students in this class will get direct, hands-on experience translating STEM concepts and current scientific developments to the public. This vital skill will be developed in a structured framework developed by faculty but undertaken in the field setting of direct engagement with the Engineering Design Teams. If your interests are in public relations, social media and/or marketing plans, this is a great way to get real-world experience that will be of value to these competitive UA teams. Focus will be on how to communicate technical or science-related information in an accessible way.
---
CLASS THREE: Swimming with the Sharks
Dr. Amanda Booher, English Department (instructor of record) and Elyse Ball (UA Research Foundation)
Tuesdays and Thursdays 1:45-3 p.m. as needed with additional time in fieldwork
Course Numbers: 3300: 489/589, OR independent study (IS) or Honors credit (negotiated with your department)
Want a hands-on role in determining the medical and scientific innovations of the future? In this unclass, students will collaborate with the UA Research Foundation (UARF) to evaluate UA scientists' proposals to develop their innovations into commercial products. You will have the opportunity to work with cross-disciplinary teams to:
1) understand and communicate clearly about the development and purpose of the innovation.;
2) research and critically analyze the potential and feasibility of the proposal; and
3) ultimately recommend awarding up to $100,000 in funding from the UARF to develop the best proposals into commercial products.
This unclass is ideal for advanced undergraduate and masters-level students interested in science, medicine, and writing, and aims to challenge and enhance your research, critical thinking, and writing abilities. Additionally, you will gain insight into and experience with university and government funding organizations for the sciences and medicine, and invaluable skills for your own future careers.
---
EX[L] to offer faculty support grants for community-engaged learning
The EX[L] Center at UA is pleased to be able to offer small grants (up to $500 each) to support UA courses that incorporate community engagement through community-based research and/or service-learning.
For an instructor to receive funding, the course must include all enrolled students in some form of engagement with local or regional community partners (Akron and Northeast Ohio). Applications must make clear how curricular course goals relate to the partner(s) and proposed community engagement.
Download guidelines
---
EX[L] seeks proposals for 'Faculty-Driven Initiatives'
To expand the number of students involved in experiential learning and the range of opportunities available to them, the EXL Center requests proposals for faculty-led initiatives that represent innovative, even entrepreneurial, ways to engage students in experiential learning. These proposals should be first shaped by what faculty and students would like to explore (they should be inquiry driven and problem solving focused) as significant and beneficial learning experiences to UA students. The EXL Center supported three faculty-driven projects in Year One (Paha Sapa Program, Unclasses, and Right Message, Right Messenger: The Currency of Compassion).
Download guidelines
Answers to your questions
---
Fall 2016 UNCLASSES: Experiential learning classes with community-engagement themes
"Consequences of Caring"
This course invites students from all disciplines to join in a study of the impact of UA students' care-giving responsibilities on their attendance, resources, and ability to succeed at in college. This course will involve designing and conducting research, analyzing data and sharing findings.
Course number: 7400:485-004 or 7400:4850-004
Faculty of record: Pamela Schulze, Family and Consumer Sciences
"Reinventing Place: Place-making and the University-City Interface"
W 2-5:00 168 Bierce for first meeting
This course invites students from all disciplines to join in an exploration of the boundaries between UA and the city of Akron in an effort to identify and understand sources of separation/isolation and opportunities for greater integration/synergy. Students will work with community partners as a part of this class.
Course numbers: 3100:495-003/3100:695-003 or 7100:489-003/589-003
Faculty of record: Peter Niewiarowski, Biology and Matthew Kolodziej, Art
"Skills for Community Engagement"
Our class meets T and Th from 10:45am to noon with location TBD.
People often feel they have to "go it alone." This class focuses on skills to empower individuals to act productively within their communities by becoming more centered and self-aware through mindfulness, better at connecting with others through active listening skills, and more adept at advocating for change. Students will engage with community partners to explore the application of these skills.
Course numbers: 3850:365-001 or 3750:480
Faculty of record: Jodi Henderson-Ross, Sociology and Charlie Waehler, Psychology
Learn more
Contact Carolyn Behrman at the EXL Center, behrman@uakron.edu, or the faculty members above to learn more, or for assistance in getting involved.
---
Overview of EX[L] activity
Experiential Learning
Through Faculty-Driven Initiatives, a dozen faculty from as many disciplines delivering innovative experiential learning opportunities in five classes this Fall. These initiatives are the foundation for multiple grant proposals (NSF, Clark Morgan Foundation, GAR Foundation, and Knight Foundation) and serve as launch opportunities for future student research. See EXL activity related to Experiential Learning since our Launch in March 2016.
Faculty-Driven Initiatives (3 interdisciplinary initiatives involving 12 faculty, 6 courses)

Experiential learning for UA students on the Pine Ridge Reservation with Lakota teenagers (15-20 undergraduates and 3 graduate students)
Experiential learning for UA students in cross-disciplinary classes with community partners (3 classes of undergraduates and 2 graduate students)
Experiential learning in the context of an ongoing research project for 2 classes and 6-8 graduate students)

EXL Summer Scholars - 9 transcripted community-based internships
The Currency of Compassion academic conference and product development
Monthly Faculty Advisory Council, Community Advisory Council and Student Advisory Council (20-30 members per council)
Faculty Fellows Program (6)
The creation of our Resilient Communities Working Group with students and faculty from UA and Kent in engineering and the social sciences
Civic Engagement
Faculty, students and staff from UA intensified and expanded our capacity to support productive problem solving conversations in NE Ohio, including intensive outreach and recruitment efforts touching hundreds of the best High School students in the region and beyond.
What's Your Problem? Immersion Week (5 Public/Private High Schools Participate), co-sponsored by the Maynard Family Foundation & Roger and Judith Read
FAIL SAFE 24-hour Hackathon, co-sponsored by the Burton D. Morgan Foundation and the John S. and James L. Knight Foundation (grant support through Spring 2017)
EXL leadership and students partnering with BRAIN Program in Akron Public Schools
Summit County Executive Russ Pry, Akron Mayor Dan Horrigan & Akron City Council President Marilyn Keith speak at New Leadership and Vision in a 21stCentury Akron
EXL leadership and 4 Summer Scholars partnering with community organization for the Middlebury Better Block
Ongoing collaboration with the Akron Public Schools (APS/IIA Middle School Summer Debate Camp; White House initiative (see Entrepreneurship))
Entrepreneurship
Building on existing, expanding, and deepening UA partnerships with industry and social entrepreneurs through Hack-A-Thons, White House and UN recognition, and trainings like the Entrepreneurship Learning Initiative that involved twenty faculty and staff, because EX[L] leadership chose to create the center in an entrepreneurial way—focusing on collaborative problem solving.
Spring Training (25 Faculty from 6 different UA academic colleges participate over three full days with the Entrepreneurial Learning Initiative
Presidential Proclamation at the White House National Week of Making recognizing EX[L] (1 of 50 programs recognized nationwide)
United Nations Global Entrepreneurship Program Director Jeff Hoffman introduces EX[L] to140 Nations at International Forum
EXL Leadership presentations and subsequent partnership with Akron Council of Engineering and Scientific Societies
EXL partnership with city and county in TechHire grant proposal development
BLUprints to EX[L] monthly community leadership gatherings
Review of experiential learning at UA
The EXL Center is new to UA, but experiential learning has a long, deep history!
Here are some examples of what UA faculty and students have been doing.
If you have an example you'd like to add, send a PowerPoint slide like one of these to behrman@uakron.edu."
LET'S HEAR IT
Tell us how we're doing: behrman@uakron.edu.
Join the EXL Experience!
Join our email list!
Center leadership
Dr. Carolyn Behrman and Professor Annal Vyas serve as co-directors of the EX[L] Center. They work together to support and advance experiential learning for UA students.
The two will collaborate with faculty to develop course-based and other learning opportunities that connect curriculum to community, focusing students on ways they can be effective participants in the living, working environment of our city.
Before her promotion to co-director, Behrman served as the faculty director of collaboration for EX[L]. She is associate professor of anthropology whose primary research is in poverty and power in urban communities. She has significant experience in community-based research and service-learning, including long standing partnerships with the Akron Public Schools, community block watch groups, the Neighborhood Networks of University Park, and the International Institute of Akron.
Vyas is visiting assistant professor of clinical law, and he teaches Business Planning Law and Cyber Law at the School of Law. He also assists with the Small Entrepreneur & Economic Development (SEED) Legal Clinic. Professor
Vyas is a native of Northeast Ohio and has extensive involvement with numerous community initiatives. He is the founder and co-organizer of PechaKucha Akron, a series of events that feature "rapid fire" community-focused PowerPoint presentations, as well as NEXTOhio, an annual startup conference. He is also in the current class of Torchbearers.
Sarah Urbank
Creative Communications Assistant
Sarah is an undergraduate student pursuing a bachelor's degree in English with a minor in Women's Studies. She is a local from the Akron area. Sarah is working to develop and coordinate programs for experiential learning and problem solving and writing content for the EXL Center.
Shilpa Pai Kalsank
Communications and Data Assistant
Shilpa is a graduate student in Information Systems Management. She is an international student from Bangalore, India. There, she received her Bachelor of Computer Science from the Global Academy of Technology. Shilpa is working on the EXL Center's database and managing communications and marketing.
Akhil Tej Reddy Dandu
Data Analyst
Akhil is a graduate student in Information Systems Management. He is an international student from Hyderabad, India. He earned his degree in Electronics and Communication Engineering from Mahatma Gandhi Institute of Technology. Akhil is working toward gathering and analyzing data on experiential learning to better assist students and faculty.