Local government records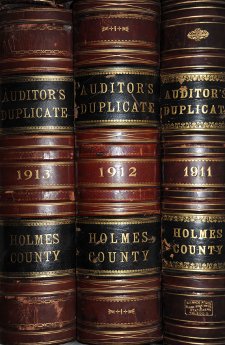 Archives and Special Collections is part of the Ohio Network of American History Research Centers, which is coordinated by the Ohio History Connection, formerly the Ohio Historical Society (please see Ohio History Network Centers). As one of six centers in the State of Ohio, Archives and Special Collections maintains a variety of local government records for a nine-county region that includes the following counties:
Ashland
Coshocton
Holmes
Portage
Richland
Stark
Summit
Tuscarawas
Wayne
Our local government records holdings are strongest in Summit County and the contiguous counties of Stark, Portage, and Wayne. Please check back soon as Archives and Special Collections will be updating this page with inventories of our local government records holdings for each county.
Please note:
Holdings vary. Please contact Archives and Special Collections before visiting.
Current and recent records are located at the county office or courthouse where they were created.
A complete listing of our local government records holdings can be obtained by visiting our repository, or by contacting the archives.
A selection of local government records have been digitized by FamilySearch of the Church of Jesus Christ of Later Day Saints and made available online at http://www.familysearch.org. These include the following records:
Stark County Coroner's Records, 1890-2002
Stark County Court Records, 1809-1917
Summit County Coroner's, Hospital and Cemetery Records, 1882-1947