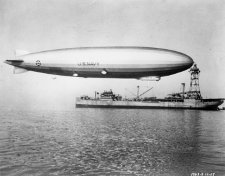 SPECIAL COLLECTIONS AND REGIONAL HISTORY COLLECTIONS
Archives and Special Collections collects and preserves historically significant material relating to regional history and other designated collecting areas. Special collections materials include personal papers and historical records of governments, businesses, and civic and community organizations.
REGIONAL FOCUS
Regional History collections center upon Akron and Summit County, and extend to the nine country region including Summit, Ashland, Holmes, Coshocton, Portage, Richland, Stark, Tuscarawas, and Wayne counties. Records are held relating to important local businesses and civic, religious, and cultural organizations. Collections strengths include Ohio canals, the history of the rubber and polymer industry, and the related industry of lighter-than-air flight, particularly as it relates to the Akron/Summit County area. To see a full list see the Collections page.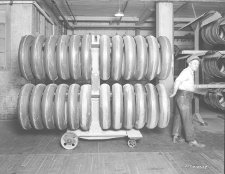 SPECIAL COLLECTIONS BEYOND REGIONAL FOCUS
Some collections extend beyond the limits of a regional focus. These collections include the Ninth Air Force Association collection, B-26 Marauder Archives, the Oral History of the Crime Victim Assistance Field collection, and the Sylvia Smith collection. To see a full list see the Collections page.
SPECIAL COLLECTION BOOKS
Special Collections Books consist mostly of printed volumes relating to regional history, including regional publishers, local authors, and books relating to the rubber industry and lighter-than-air flight. Special Collections also contain books deemed too old, valuable, or fragile for inclusion in the general circulating collection. See also Rare Books. Books are accessible via the UA Libraries Catalog.