Registration Fee: $75
Registration is now closed
There is no doubt that the use of big data and analytics is on the agenda of virtually all businesses. In a recent survey, 59% of managers said they are using analytics to gain a competitive advantage, but only 20% of their firms are considered analytic innovators and 34% are "analytically challenged"! Cliché or not, digital transformation and incursion of competitors like Amazon into traditional business lines puts many "safe" value propositions at risk. It's no longer just about staying ahead—it's about staying in business.
The 2018 Business Analytics Innovation Summit brings the opportunity to hear and engage with the stories of seasoned analytical practitioners who know how to harness the power of data analytics to manage and grow global organizations. Our presenters will discuss the real-world application of data analytics and the tools/disciplines they leverage to define their next-generation business plans and drive enhanced performance.
Join us on Thursday, September 13 and learn how to take products and services to market, develop knowledge capital that contributes to the success of the analytics ecosystem, and integrate analytics into the DNA of your organization.
Included are networking opportunities with leading data analytics professionals, as well as University of Akron faculty and students from the Business Analytics and Information Systems programs.
All net proceeds from this event will go to support student scholarships and attendance to the Summit.
Free parking and a breakfast and boxed lunch are included with registration
Program
---

7:00 to 8:00

Registration, Breakfast, & Networking

8:00 to 8:10

Welcome

Scott Arbogast, Managing Partner and COO – Blue Chip Consulting Group

Dr. Ravi Krovi, Dean, College of Business Administration

---

Block 1: Engaging Experts to Establish a Great Foundation

8:10 to 8:30

Identifying the little things in big data leads to tremendous knowledge and opportunity
Rob Heiser, CEO – Segmint

8:30 to 8:50

Utilizing Predictive Analytics throughout the Customer Lifecycle
Gerard Daher, President and CEO – Speedeon Data

8:50 to 9:20

Panel with Q&A for Ron Heiser and Gerard Daher – Moderator: Bill McHenry

9:20 to 9:50

Coffee Break and Networking

---

Block 2: Using the Cloud to Build the Data Analytics Platform

9:50 to 10:35

Mitchell Campbell, Director of Business and Cloud Analytics – Oracle

---

Block 3: Making it Work for the Business: An Enterprise Approach

10:35 to 11:20

Applying a General Framework for Operationalizing Analytics to Healthcare
Eric Hixson, Senior Program Administrator – Business Intelligence, Cleveland Clinic

11:20 to 12:05

Readying the Workforce for the Analytics Roles of Tomorrow
Sherry Neubert, CIO – Goodyear Tire and Rubber Co.

12:05 to 12:15

Concluding Remarks

12:15 to 1:00

Networking lunch (boxed lunches)

---
Speakers
Rob Heiser, Co-Founder & CEO, Segmint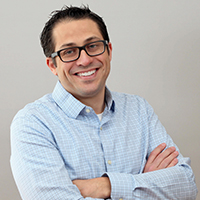 Rob Heiser is the CEO and co-founder of Segmint Inc, an innovative financial technology company based in Akron, Ohio. Segmint empowers financial institutions and financial technology providers to easily understand and leverage data, interact with customers, and measure results. Rob has been awarded 7 U.S. and International Patents for Segmint. Rob is also the founder of WiredViews Inc., a digital marketing agency with clients in several industries including CPG, Manufacturing and Technology.
Previously, Rob was Chief Technology Officer of SupplierInsight, where he led the application and product development of the first commercially available Supplier Relationship Management (SRM) application serving several fortune 500 companies. Rob was awarded Crain's Cleveland 40 under 40 and currently serves on the Advisory Board of Kent State University's LaunchNET Entrepreneurship program.
Rob holds a Bachelor's of Business Administration degree in Management and Information Systems from Kent State University.
Sherry Neubert, CIO and VP of Information Technology and Global Project Management, The Goodyear Tire and Rubber Company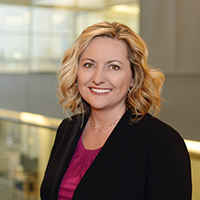 Sherry Neubert is the Chief Information Officer and the Vice President of both the Information Technology and Global Project Management functions at The Goodyear Tire & Rubber Company in Akron, where she has been employed since 2002.
Sherry has worked in Operations and IT-related positions for 25 years. She began her career with Goodyear in the Enterprise Data Warehouse leading the Business Intelligence team, and during her tenure, she has held various positions in IT and Project Management.
A native of Akron, Sherry was educated in the Akron Public Schools and graduated from North High School. Through her work and education she has travelled all over the world and lived in both the U.S. and Europe.
Sherry holds a Bachelor of Science in Industrial Management from The University of Akron, an MBA from Case Western Reserve University's Weatherhead School of Management, and a Masters in Operational Excellence from The Ohio State University's Fisher College of Business. She is a certified PMP and a Six Sigma Black Belt.
Sherry is a graduate of Leadership Akron's Class of XXVII and was a 2011 "30 for the Future" Award Winner and received the Frank L. Simonetti Distinguished Alumni Award from The University of Akron College of Business in 2017.
Sherry actively mentors and coaches women both inside of Goodyear and in the Akron community. Her community interests are mainly in the areas of women, STEM, and education. She serves on the Leadership Akron Board, the LeBron James Family Foundation Community Advisory Board, and the Women's Endowment Fund, a fund of the Akron Community Foundation.
Gerard Daher, President and Co-Founder, Speedeon Data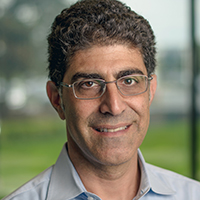 For more than 20 years, Gerard Daher has utilized his expertise in strategic development, marketing, business management and data technologies, to develop innovative marketing solutions and sales strategies, while generating successful results for leading domestic and international organizations.
Gerard currently serves as President and CEO of Speedeon Data, a direct marketing and data solutions agency, which he co-founded in 2008. Headquartered in Cleveland, OH, with data center operations in Atlanta, GA, Speedeon Data's client list includes leading brands and marketing agencies within insurance, retail, banking, cable & satellite TV and other industries.
A graduate of The Weatherhead School of Management MBA program at Case Western Reserve University, Gerard is active in numerous professional groups and associations, and serves on several of their advisory boards. He is an experienced speaker across a range of topics, including data-driven marketing and customer engagement strategies, data technologies and data analytics.
Mitchell Campbell, Director for Global Cloud Analytics, Oracle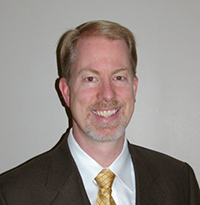 Mitch Campbell is a Director for Global Cloud Analytics at Oracle. He has over 20 years of experience in business intelligence and Enterprise Performance Management between Hyperion and Oracle, and his industry experience includes finance, consulting, investments, retail, and banking. Over the last 10 years, Mitch has developed a strategic global focus on business analytics and data visualization, and now analytic offerings in the cloud.
Mitch has presented globally for training, sales enablement, and user conferences. He has created and delivered his own Analytic Workshops for internal teams and Oracle customers in 15 countries around the world.
Mitch holds a BS in Business Management and Finance from Cornell University, and currently lives in Charlotte NC, USA, with his wife and two children.
Eric Hixson, Senior Program Administrator in Enterprise Analytics at the Cleveland Clinic and Adjunct Senior Instructor of Medicine at the Cleveland Clinic Lerner College of Medicine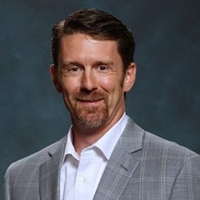 Eric Hixson PhD, MBA is the Senior Program Administrator in Enterprise Analytics at the Cleveland Clinic and Adjunct Senior Instructor of Medicine at the Cleveland Clinic Lerner College of Medicine. He has 20+ years' experience developing and implementing operational and quality reporting, data warehousing, informatics, and operations.
Most recently, Eric has been active in assessing analytics infrastructure, shaping predictive analytics strategy, and operationalizing metrics to support the enterprise. His work in Medical Operations includes predictive modeling, forecasting, and data mining across multiple data domains. He received his PhD from Case Western Reserve University in Epidemiology and Biostatistics and MBA from Cleveland State University in Healthcare Administration.
Scott Arbogast, Master of Ceremonies, Managing Partner and COO, Blue Chip Consulting Group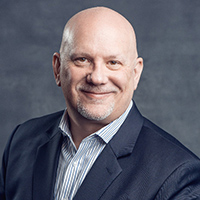 Scott was born and raised in Akron, graduated from Akron East High School in 1982 and then Marietta College in 1986 with a Bachelor of Science - Computer Science degree. Scott started his professional career at Roadway Express in Akron in 1986, but made the transition to Information Technology consulting in 1996. With thirty-two years of experience in Information Technology and twenty-two years of experience in consulting, Scott is currently a Managing Partner and the COO at Blue Chip Consulting Group, based in Seven Hills, OH.
Scott met his wife of thirty years at the former Townhouse at the University of Akron and is a current a board member of the Center for Information Technology and eBusiness (CITe) at the University of Akron College of Business Administration.
---
Sponsorship Opportunities
Table Sponsor, $750: Table (8) + Program mention w/ small logo
Blue Sponsor, $1500: Two Tables (8) + Program mention w/ medium logo + Web/Media
Gold Sponsor, $2500: Two tables (8) + Program mention w/ large logo + Web/Media + Option to introduce a speaker + one display table
Event Sponsor, $5000: Two tables (8) + Program mention w/ full page logo (color w/ ad) + Web/Media + Option to introduce a speaker + Two display tables + Recognized as event sponsor
To become a sponsor, please email Andrew G. Antonucci, Asst. Dir. Development,
aga7@uakron.edu or call (330) 972-6376
---
Event Sponsor

Current Sponsors

---
About CITe
The Center for Information Technologies and eBusiness (CITe) is a multi-disciplinary center within the College of Business Administration. CITe was created in 2000 with the mission to teach students and develop faculty in the principles and practices of the related disciplines of Information Technology and electronic business. CITe accomplishes its mission by providing scholarships, mentoring, internships & co-op opportunities to students in the information systems discipline, providing resources to conduct research in the IT discipline to faculty, and conducting several outreach activities that promote IT among the local companies.
CITe is made up of an advisory board of Information Technology leaders from the North-East Ohio region and the College of Business Administration faculty, staff, and students.