Preparing for Your Visit: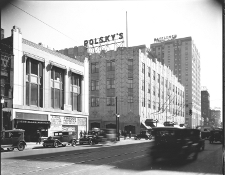 On-site research is typically necessary for research projects. It is advisable to contact Archives and Special Collections in advance, so we can understand your research topic and be prepared to assist you. Please notify the Archives staff with your date of arrival and the projected length of stay, so we can help make the best use of your time. For more information about conducting research at Archives and Special Collections, please visit the Research Services page and the Policies page.
Location
Archives and Special Collections is located in Room LL-10 on the Lower Level of the Polsky Building in downtown Akron, Ohio on The University of Akron campus at 225 S. Main Street (enter the building from High Street).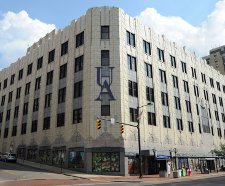 Getting Here
See Directions & Parking for more details.
Transportation:
Akron Canton Regional Airport (15 miles)
Cleveland Hopkins International Airport (42 miles)
Public transportation is available in Summit County
Roo Express shuttle is available on campus
Hotels
Click on "View Larger Map" for more detailed information and for an expanded list of hotels.