Patrick H. Gaughan, D.B.A.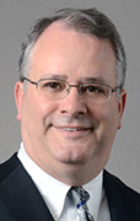 Title: Assistant Dean of Global Engagement, Associate Professor of Law
Office: Room 232
Phone: (330) 972-7564
Email: pgaughan@uakron.edu

---
Biography
Professor Gaughan is the Assistant Dean of Global Engagement and Associate Professor of Law. He has domestic experience working with early-stage and closely-held businesses. He also has experience with legal education in S.E. Asia. He currently teaches U.C.C. Sales, Contracts, Entrepreneurship, and Introduction to the Vietnamese Legal System. For the Spring term 2020, Professor Gaughan was a U.S. Fulbright Scholar at Hanoi Law University.
---