Dr. Don Ott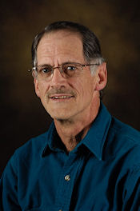 Title: Professor
Dept/Program: Biology
Office: ASEC D422
Phone: 330-972-7164
Fax: 330-972-8445
Email: dott@uakron.edu

---
Research Accomplishments
Research interests
Role of the cytoskeleton in organelle Translocation in Vaucheria.
Molecular phylogeny of the genus Vaucheria.
Association of the parasitic rotifer, Proales, in Vaucheria.
---
Selected publications
Ott, Donald W. 1992. The Role of the Cytoskeleton in Organelle Translocation in Vaucheria longicaulis. In: The Cytoskeleton of the Algae, Menzel, D., Ed. CRC Press, Boca Raton, Fl., pp. 255-272.
Gilloteaux, J., Donald W. Ott and Carla K. Oldham-Ott. 2013. The gallbladder of the electric ray Torpedo marmorata Risso displays excrescent cholecystocytes with merocrine and apocrine-like secretions. The Anatomical Record 296:79-95.
Brantner, Justin S., Donald W. Ott, Robert Joel Duff, La-orsri Sanoamuang, Gulli Palli Simhachalam, K. K. Suhash Babu, and Stephen Weeks. 2013. Androdioecy and Hermaphroditism in Five Species of Clam Shrimp (Crustacea: Branchiopoda: Spinicaudata) from India and Thailand. Invertebrate Biology 132(1): 27-37.
Lin Guo, Donald W. Ott, and Teresa J. Cutright. 2014. Accumulation and histological location of heavy metals in Phragmites australis grown in acid mine drainage contaminated soil with or without citric acid. Environmental and Experimental Botany 105:46-54.
Weeks, Stephen C, Justin S. Brantner, Timothy I. Astrop, Donald W. Ott, and Nicolas Rabet. 2014. The Evolution of Hermaphroditism from Dioecy in Crustaceans: Selfing Hermaphroditism Described in a Fourth Spinicaudatan genus. Evol Biol (2014) 41:251–261.
Ott, Donald W., Carla K. Oldham-Ott, Nataliya Rybalka, and Thomas Friedl. 2015. Xanthophyte, Eustigmatophyte, and Raphidophyte Algae. In: Wehr, J.D., Sheath, R.G., Kociolek, J.P. (Eds.) Freshwater Algae of North America: Ecology and Classification, 2nd edition. Academic Press, Amsterdam, pp. 483-534.