Support the School of Polymer Science and Polymer Engineering
INTRODUCING THE AKRON POLYMER STUDENT ENDOWED SCHOLARSHIP
---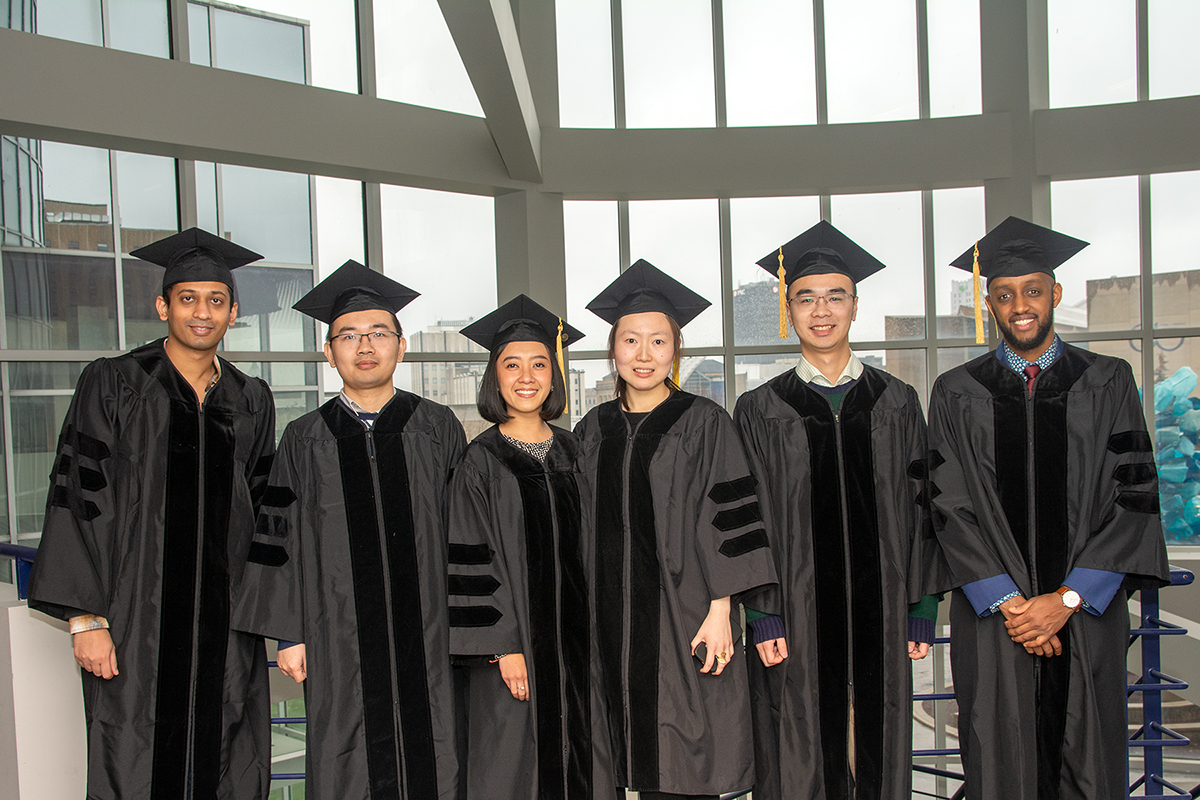 Faculty members in the School of Polymer Science and Polymer Engineering (SPSPE) take tremendous pride in the work their students produce, and they go to great lengths in providing monies via grants to provide them with support. On occasion, a student will need more time to complete their degree than what was planned, or a grant may not be renewed, leaving faculty members and students in a financial dilemma.
For the sake of our students we have therefore established the Akron Polymer Student Endowed Scholarship; a scholarship created to provide funding for students in SPSPE to be able to complete their Ph.D. study when a need arises. Perhaps you also found yourself in need of contingency support while in college?
We thank you for your consideration and generous donation, which provides support to our students on their way to change the world!
---
Thank you for your interest in supporting the School of Polymer Science and Polymer Engineering at The University of Akron. We appreciate your continued support through financial giving, which makes a difference in the lives of our students.
If you wish to make a specific donation to our school or a fund, please complete the form on this page OR text the word "polymer" to 41444 and complete the same form from your mobile device.