Open kayaking and stand up paddleboarding
Take advantage of our Olympic-sized pool and informal instruction to hone your paddling skills and learn new techniques. Both recreational kayaks and stand up paddleboards are available.
Update for fall 2023
University parking is now operated by UAkronPark. Please direct any questions about parking to their team.
Due to limited staffing, the front ONAT doors will not be open for (at least) the first two sessions on August 29 and September 5. Please plan to register online and enter through the side entrance (door #14) where personal boats are brought in.
Resumes August 29
August 29 to December 5
Tuesday nights from 8-10pm
Free for students and members!
Registration and payment
Passes can be purchased online for single sessions or an entire semester. Typically there are 15 sessions per semester. Single use passes are only valid for the next upcoming Open Kayaking session. In addition to payment, a completed waiver must be on file for the current semester in order to participate.
Upon arrival every participant must sign in with our staff and receive a wrist band to wear for the duration of the session. Staff are available in the leisure pool area and ONAT pool deck for sign-in.
Equipment and logistics
Boats, PFDs (life jackets) and paddles are provided as needed.
Personal kayaks are permitted so long as they are clean and free of debris. Boats may be transported through the side entrance of the ONAT pool (door #14). Please note that these doors may not be propped open under any circumstance.
Participants may arrive up to 15 minutes early to transport kayaks to the pool deck and use the pool locker rooms.
Boats are not permitted on the water before 8pm.
All participants must be out of the ONAT facility by 10pm. This means planning ahead to exit the water as early as necessary to ensure you are out of the building on time, including kayak transport and locker room use.
Directions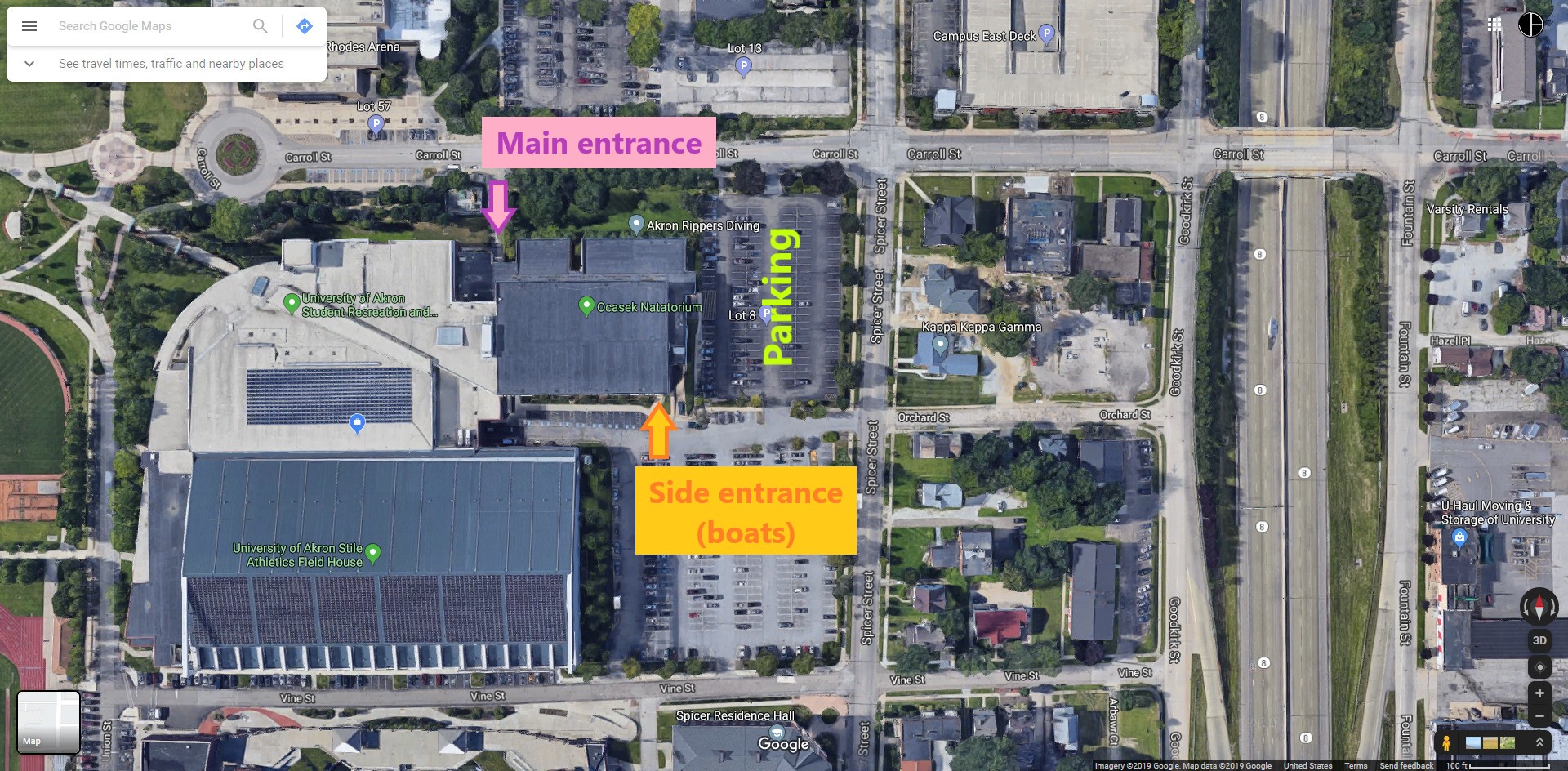 Contact us